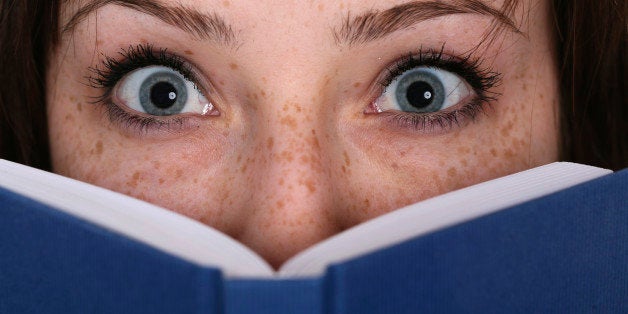 The term "scream queens" typically conjures up teenage girls and desperate housewives, outrunning monsters and madmen. But the true scream queens aren't cowering in closets and stumbling in the dark -- they're the powerful authors of these spooky, excellent, female-forward reads, perfect for curling up with on a rainy October night. Read 'em and creep.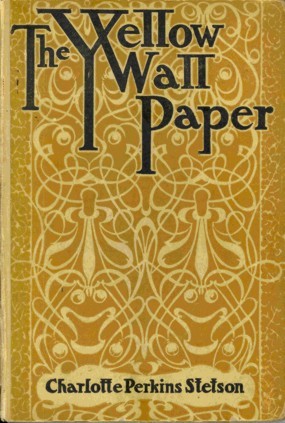 Charlotte Perkins Gilman
The Yellow Wallpaper
Not every Women's Studies course packet staple is also readable as a straight-up terrifying ghost story, but Gilman's watershed 1892 feminist parable certainly is. A young woman, prescribed bed rest against her will, slowly begins to perceive that she is far from alone in her ugly, unfamiliar bedroom. Someone is here in the room with her, trapped within the walls -- and she seems to want something...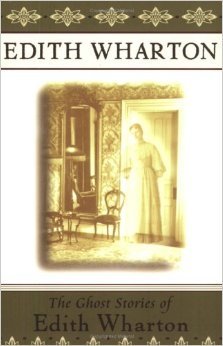 Edith Wharton
The Ghost Stories of Edith Wharton
If you thought corsets were the scariest thing about Edith Wharton, you're in for a pleasant surprise. The author of The Age of Innocence and The House of Mirth also wrote ghost stories -- lots of them. Her scariest premise might belong to the 1910 story Afterward, in which a young couple buying a possibly-haunted country house is told: "Oh, there is a ghost of course, but you'll never know it... Not till afterward."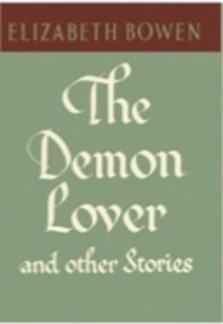 Elizabeth Bowen
The Demon Lover and Other Stories
You may have read the 1946 classic The Demon Lover in high school--or at least, the Sparknotes. But grownup readers who return to this compactly-told tale, of an everywoman brought home to wartorn London only to find herself confronting a vengeful spirit from her past, might be in a better position to empathize with poor Mrs. Drover. Imagine yourself in an abandoned room, in an abandoned street, in a besieged town...what might you find lying in wait?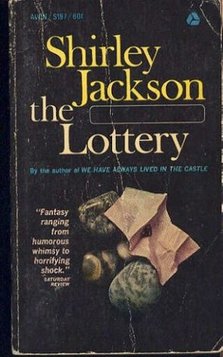 Shirley Jackson
The Lottery
NBD, just the best American horror story ever written. You probably know what it's about, but if you haven't read it in a while, it's the work of about fifteen minutes to re-read...Fifteen horrifying, stomach-clenching, totally-worth-it minutes..."And then they were upon her." Has there ever been a more chilling final sentence? (This description of the deluge of outraged letters The New Yorker received from readers when the story was first published in 1948 is worth reading in itself.)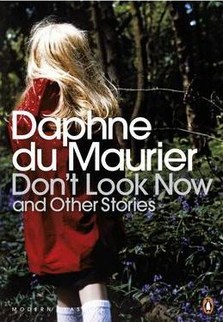 Daphne DuMaurier
Don't Look Now and Other Stories
In the 1950s and again in the early 1970s, two of DuMaurier's stark and terrifying short stories inspired memorable films: "The Birds," which provided source material for Alfred Hitchcock's end-of-the-world nightmare, and "Don't Look Now," which became one of the most discussed psychological horror films of the seventies, thanks in part to a steamy sex scene. Her collected short stories are sleekly calibrated, utterly sinister little machines, built to do one thing and one thing only: scare the pants off you.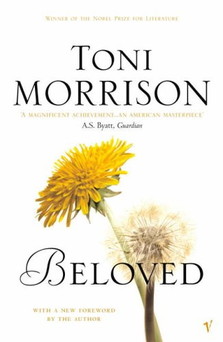 Toni Morrison
Beloved
Like The Yellow Wallpaper, it's possible to read Toni Morrison's 1987 masterpiece as a ghost story, and a horrifying one at that. The ghost haunting the men and women living at 124 Bluestone Road takes many forms--from a sinister pool of red light to a rampaging poltergeist to a disturbing young woman--each more disquieting than the last. A ghost is an impossible thing made somehow possible, but the ghost in Beloved carries an additional weight: Through the ghost, the living are forced to do ongoing battle with the unspeakable horrors of slavery.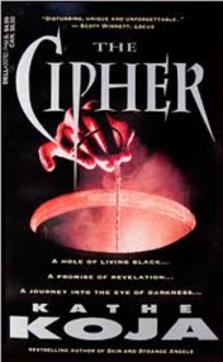 Kathe Koja
The Ciphe
A cult classic of the early nineties, Kathe Koja's debut novel is bleak and insane, and often very funny. In the basement of his cruddy apartment building, the narrator and his unpleasant girlfriend discover...a hole. Just a black hole. But it seems to be alive. So they start feeding it--insects, at first--even though everything that goes down into the abyss comes back out hideously changed. And mostly dead. Mostly.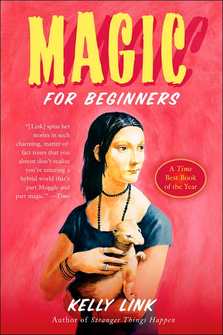 Kelly Link
Stone Animals
Kelly Link's fiction often combines unlikely elements, and Stone Animals, from her 2005 collection Magic for Beginners, seems at first to mash-up a tale of terror with a marriage plot. This suburban haunted-house story, centered around a married couple trying and failing and trying again to recapture what brought them together, is funny and strange and sad and almost sweet...until all hell breaks loose.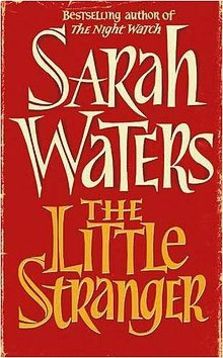 Sarah Waters
The Little Stranger
A good old-fashioned haunted house story with a sharp class critique nestled in its creaky, cobwebbed heart, Sarah Waters's justly-praised 2009 novel is pure pleasure...if pleasure, for you, involves jumping at shadows. The stately pace at which the terror unfolds makes this tale more of a nine-course gourmet meal than your typical, bloody, fast-food horror-movie fare. The ghost is slow to arrive (or is it?), but the final page is unforgettable.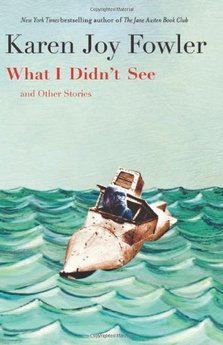 Karen Joy Fowler
The Pelican Bar
Fowler, author of the beloved We Are All Completely Beside Ourselves, is also the author of one of the most shocking and scary stories written since The Lottery. In The Pelican Bar, the first story in Fowler's 2010 collection What I Didn't See, teenage Norah is given over by her parents to a strange reform school, where "students" are systematically stripped of everything, from their toothbrushes to their identities, by a staff that may or may not be human.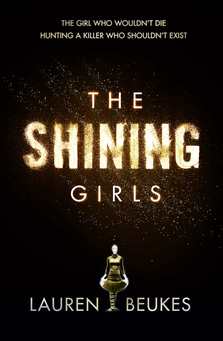 Lauren Beukes
The Shining Girls
In Beukes's nightmarish 2013 novel, a Depression-era madman discovers a terrifying house with the ability to transport him through time in search of specially-marked victims, all female, for him to hunt (in each case, over the course of years...shudder) and kill. But one of his would-be victims survives, and learns the rules of the chase herself. If you're not up all night reading, you'll be up all night for fear of dreaming.
Popular in the Community