I knew this day would come.
The day when the ultra-religious views of Forever 21′s owners crept out from under their signature yellow bags and onto their shelves.
They've always had a penchant for crosses. A sizeable chunk of their accessory stock is crosses. Bedazzled, jazzled, rhinestone dipped and covered in colorful bling, but crosses none the less. Not a biggie. Madonna, anyone? But on my most recent visit to the Glendale Galleria's Forever 21 store and then again while browsing their online catalog, I noticed a disturbing trend in the graphic tees. Some were just hinting at a shadow of religion, which I've seen before from them, but NOW? Now there are items going Holy balls to the wall with tops that have what reads like scripture on them.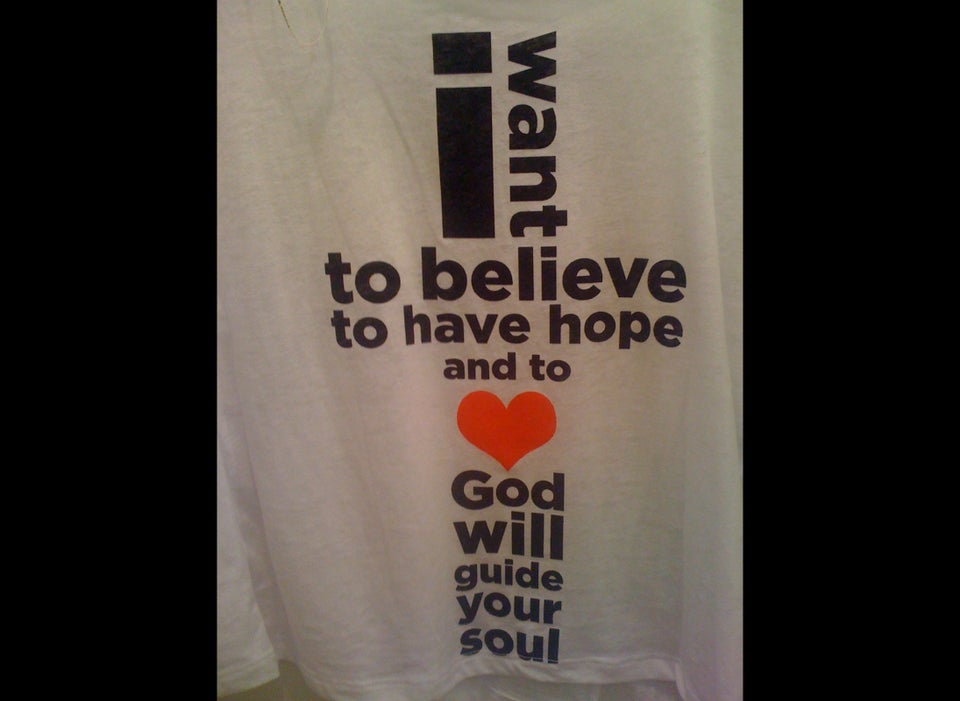 Is Forever 21 Losing it with Their Religion?
Amidst the forgettable crosses and Jesus love, a few of these tops jumped out at me, tapped me on the shoulder and whispered, "You are no longer in a store. Welcome to the Sunday morning service you did not sign up for. Now get to prayin' sinner!"
So, how do you feel about this? Are you alright shopping for deals with a side of Lord and Savior or do you believe in separation of Church and Style?
Popular in the Community