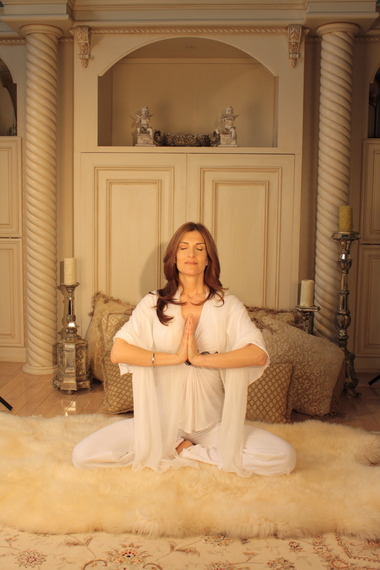 Do you believe in miracles?
I have witnessed so many unexplainable situations over the past few years, and this morning I awoke early with a compelling desire to blog about a miraculous situation that occurred in Texas last weekend. I am writing this for you. If you are reading it now, it is meant to be a gift to fill your heart with hope.
I am a yoga instructor, and I teach workshops on attracting miracles through Kundalini Yoga. The truth is that I have no logical explanation to how this all works, but it just does. It is a miracle in itself. I see the number 11 often, and sometimes when I am grocery shopping my bill comes to 111.00.
A few weeks ago my receipt said 111.11, and I knew I was guided to talk to the cashier. We talked and she told me a story about her childhood in Columbia. Her name was Claudia, and she was named after her grandmother who happened to be with her when she was struck by a motorcycle at the age of 6. Claudia told me that she saw light and angels for a brief moment, and then she was guided back to the street where her body was severely injured. When she recovered, miraculous moments became her norm. I was so in awe of Claudia. She was a gorgeous 23-year-old woman with eyes that sparkled like stars in the midnight sky. Claudia was quite shy in sharing her story with me, yet when she spoke her magnetic eyes filled with tears.
Last week I was teaching a yoga workshop in the amazing city of Austin, Texas. Two women came in sharing the story about one of the women's younger sisters, Rita. They were praying for a miracle. Rita was hit head on by a car which was driving at 117 mph. She was in a vegetative state in intensive care in Dallas, Texas. The doctors said there was absolutely no hope. Her family prayed night and day. Her sister, Priya, came to the workshop to spend the day in deep prayer. Her best friend, Pia, came to keep Priya company. The weather was really icy for Austin, and many students did not show up for the workshop due to road conditions. Therefore, we held our workshop in an intimate circle with about seventeen women and one man. We all felt so moved by the story of Rita's life. I think we all shed a tear or two. In the center of the circle we placed a rose and a small bag of miracle dust that was given to Priya by a healer in Houston. Pia explained that on her drive to Austin, her odometer said 111,11. We talked about how the angels are guiding us at this time with the number 11.
I am sure many of you reading this are also seeing the number 1111, or even the number 11. What is this? I believe it is an activation number that is showing us the light of the angelic realm is closer than ever. So many people are experiencing pivotal times in their lives. There are divorces, illnesses, anxiety attacks, diagnoses are autism in children and many other forms of difficult transitional shifts. I truly believe that the number 11 is showing up as a reminder of the Grace that exists around us always and in all ways. We may not see our Angels, but they are right here with us above us, below us, to our left and to our right. They are loving, guiding and protecting us. They are holding us in an embrace, and we are never alone.
After teaching our yoga workshop, a friend of mine and I moved out of our hotel which was full, and checked into our new hotel. The honest to God truth is that we checked in at 11:11, and our room number was 1111. If you do not believe me you can call brad at the W Hotel in Austin, Texas. Brad was quite in awe himself because he has also being seeing the number 11. I closed my eyes for a moment and said Thank you to the divine light that is showing ALL of us the way at this time of fear in our world.
The next day I received an email from Pia, and I will share part of it verbatim:
The Divine works in magical ways. I am so excited to tell you that when I walked in the door last night, Priya called me with tears of joy to tell me that Rita was responding to simple commands, and she was beginning to track with her eyes. When Priya walked into Rita's room yesterday, her mother asked Rita to smile at Priya and she DID!!!! Miracles Happen. All the time. Just yesterday morning, the doctors told Priya's mother that there wasn't hope, but by nighttime she was smiling...
I shared this story with a friend of mine, Paul, who is a very smart neurologist. He explained that it was the brain cortex responding with body movements, and that can give a false sense of hope to family members who have a loved one in a vegetative state.
Yet, just last night I received another email from Pia, and I will share part of it again verbatim:
I have the most incredible news!!
Rita was accepted into a world class brain trauma center. We are so excited... this means she will have access to cutting edge research. They also use an integrative approach using Eastern an Western traditions!!! She is well on her way to recovery! And to think the doctors had given up on her on Sunday morning. Everything changed in one day. Miracles Happen.
I am in awe of this beautiful universe. I keep seeing 1111s everywhere. I had a meeting at 1111 Bagby on Tuesday. And, yesterday the phone number of the cab in front of my car ended in 1111.
God is amazing. The light that surrounds each and everyone of us is miraculous. All we can do is pray for Rita now. We leave the rest to God.
I know one thing for certain. The power we have been given to dream is the very same power we have been given to manifest our dream. The passion we have to pray is the very same passion of love that God has for all of us. We surrender with devotion, and leave the rest to Divine Grace. When things do not happen as we planned, God is holding us and showing us another way. When we lose someone we love, we gain the most amazing angel who follows us everywhere we go. When we have a second chance with a loved one, our lives are transformed because we see how much energy we waste in worrying about the small things in life.
Everything is in God's hands, and those hands are the warmest hands which are full of a light beyond our wildest imaginations.
Placing our concerns in the loving hands of Grace is the only way to find true peace.
Your miracle signs will find you. Just observe them closely and follow the flow.
Always through my heart with tremendous love,
For more information on Karena Virginia, please visit www.karenavirginia.com
Support HuffPost
A No-B.S. Guide To Life
Related
Popular in the Community