Tired of encountering the same old story over and over again, as if it were the only literary tale ever written about the holidays? The one about the overbearing capitalist whose heart says "Bah! Humbug!" to charity, whose entire being can just barely stomach the idea of giving an employee Christmas Day off? The ghosts of Christmas Carols past are almost too many to count. Orson Welles gave voice to Ebenezer Scrooge in a 1930s radio interpretation; Jim Backus ventriloquized the cold-hearted, cartoonish old man in the first animated program for television, Mister Magoo's Christmas Carol; and actors from Kelsey Grammer to Jim Carrey have revisited the part for television and film. As we all know, Scrooge's bad dreams cause him to awaken to the chase for redemption. In a spasm of sentimentality, he lets Christmas generosity into his heart.
But Christmas doesn't always arrive with such everlasting cheer. Often the holidays prove melancholy or simply bizarre. So I've collected here 12 Christmas tales, in step with the 12 days of Christmas -- one of them even ends on the 13th day -- by a cast of both all-time greats and talented contemporary authors. Since all these tales demonstrate a bent for the bizarre, maybe we should think of them as the 12 weird stories of Christmas, not by Charles Dickens.
1) Fyodor Dostoyevsky, "A Christmas Party and a Wedding" (1848)
A greedy aristocrat sets his marital hopes on an eleven-year-old girl and her dowry as she plays with children around a Christmas tree. Several rich, spoiled brats ostracize the red-haired boy of the governess, forcing the child to retreat to a far corner, only to be joined there by the young girl. But the poor boy's triumph is short-lived, since it earns him the resentment of the paunchy aristocrat, who first attempts to shoo his eleven-year-old rival away, then gives chase to the boy. By now the reader is rooting wildly (perhaps even praying in the holiday spirit) for the shameless fat cat to be defeated. But this is a Dostoyevsky story, so check your joy-to-the world optimism at the door and prepare for a morbid twist on holiday cheer. 2) Sandra Cisneros, "Three Wise Guys" (1986)
A Mexican family living on the Texas side of the river receives an oversized Christmas gift from their children's principal, delivered weeks early. To make matters worse for the children, the mama invokes the Mexican custom of waiting for the Feast of the Epiphany to open gifts. There the present sits, in the living room, in front of a broken TV, as the boy and girl, but also the father, mama, and neighbors imagine its contents: washing machine, new color TV, record player, ice chest filled with beer, or toys galore. Christmas passes; the parents host a New Year's Eve party in which everyone must ignore the elephantine present in the room. When the gift's opened at last, does it have even the smallest chance of competing with what their imaginations have already made of it?
3) F. Scott Fitzgerald, "A Luckless Santa Claus," (1912)
Adults can't get enough of YA literature these days, devouring everything from The Hunger Games to Divergence. So this holiday season why not feast on some fine juvenilia of yesteryear, a tale penned by a teen-aged Fitzgerald. A fiancée taunts her privileged beau with the fact that he's never earned a dollar in his life, then bets him he couldn't give $25 away if he tried. He takes up her dare -- he must hand out his cash only to strangers, never more than $2 to a single person -- but it's hard work throwing money away. He approaches a wealthy couple on the streets of New York, only to receive a handout. Two vagrants on Third Avenue suspect him of a scam. In scene after farcical scene, the young man learns the lesson that charity given in the absence of Christmas spirit is no gift at all. 4) Grace Paley, "The Loudest Voice" (1959)
A Jewish girl from 1930s Coney Island gets chosen to narrate her school's Christmas play because of her loud, resonant voice. Embracing the rehearsals with zeal, she boldly bosses her classmates on behalf of the director. Meanwhile the girl's immigrant mother worries about Jewish children whose parents make "tra-la-la for Christmas." An irreverent father reminds his wife that allowing their children to partake in a Christmas pageant seems a small price to pay to avoid Europe's pogroms. On the day of the pageant, the girl proclaims Christ's triumphant martyrdom without troubling herself about the conflict with her own beliefs. She's left resenting the fact that her brilliant performance is outstripped by her parents' and neighbors' bickering in Yiddish about whether they've done the right thing by their children. 5) Willa Cather, "The Burglar's Christmas" (1896)
A young man roams Chicago's south side on Christmas Eve, also his birthday. After cutting himself off from his wealthy family, he's worked as hack journalist, as smalltime actor, as journeyman on a boat. Now turned vagrant, inspired only by gnawing hunger and obsessed by his many failures, he vows to succeed as a burglar. Nurturing bitter memories of birthdays and Christmases past, he breaks into a wealthy estate, pocketing precious jewelry, until mid-robbery he discovers a familiar silver cup. In that instant a woman bursts through the door to embrace him. It's his mother. That's right: caught in the act, robbing the very house to which his parents have relocated. As an overjoyed mother attempts to recuperate her prodigal son, he struggles to square the poverty he's known with this opportunity to reclaim his privileged station in life.
6) Mark Costello, "Murphy's Xmas" (1969)
Murphy, whose marriage and teaching career are jeopardized by hard drinking, drives wife and son home for the holidays. But in a house in downstate Illinois populated by religious icons and elephant figurines celebrating the family's syncretistic blending of Catholicism and Republicanism, he learns that no matter how bad the present, it can always get worse -- which is to say, you can go home again. No matter how much space he attempts to put between present and past miseries, he can't escape --though he's in that car again by story's end, driving like a fugitive from --the past his heart refuses to let go of.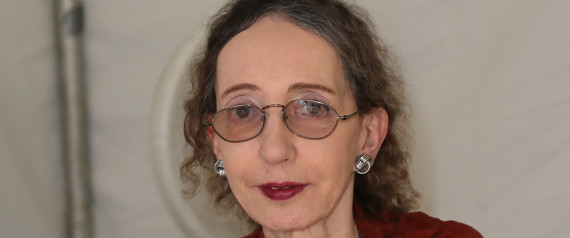 7) Joyce Carol Oates, "Christmas Night 1962″
A young girl recounts a nightmarish Christmas. After a day spent at her grandparents, a scene of frenzied domestic violence ensues, the father attacking the mother for her sly laugh. Somehow in the fray the young girl and her raggedy doll (a present from Grandma) get tossed across the room. The Christmas tree topples, ornaments smashing everywhere. The girl's leg is broken, her raggedy doll bleeding from the head. The mother backs off the husband with a pistol and plunges drunkenly out the door, driving into a blizzard, inching the care through snowdrifts, slaloming on iced-over roads. At a hospital bright with Christmas decorations and a tree surrounded by beautifully wrapped presents that don't have anything in them, a desperate mother without insurance information, worried that she's been treated like white trash, draws her gun as she demands that someone, anyone, help her wounded child.
8) Alice Walker, "My Face to the Light: Thoughts About Christmas" (1988)
In reminiscences about her shifting ideas of Christmas, Walker recalls how growing up in a rural black Southern community she believed in Santa Claus as the only white man who was ever generous to blacks. Still, she wonders how many white people would welcome a "stealthily moving large black man" into their homes. Ultimately, she rejects Santa Claus as a symbol of her parents' misguided worship of an "ideal white man," in the effort to instill in their children belief in the miraculous changes that might occur in human nature. In a compromise with the holiday, Walker decides its true meaning pertains to the winter solstice, the day the sun begins to return to the northern hemisphere. A whisper of Jesus's birthday remains, but absolutely no more jolly old white men shelling out false cheer.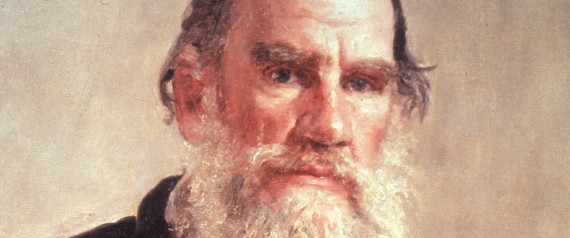 9) Leo Tolstoy, "Papa Panov's Special Christmas" (1890)
A widowed shoemaker whose children have moved away is lonely on Christmas Eve, so he rereads the biblical story of Christmas, confident that he would have provided lodging to the baby Jesus and his family. Drowsing, he recalls a pair of tiny leather shoes stashed away, the best he ever made, and vows to give them to the baby Jesus. Jesus appears in a dream to say he'll visit the old man on Christmas day. In the morning the streets are empty except for a street sweeper, whom Panov invites into his home, all the while keeping an eye out for his special visitor. Later he retrieves from the street a young mother with infant, preparing warm milk for the child. The infant girl needs shoes, but the mother can't afford any; and Panov must decide whether to save the shoes he's devoted to Jesus or donate them to this bare-footed child.
10) Laura Farmer, "Christmas Eve" (2006)
Going home for the holidays can be hellish on the nerves. What if it made you break out in a goose-egg-sized rash? This story's protagonist returns to small-town Iowa to visit her ailing pops, but discovers a rash that spreads until her skin looks as though it's peeling off. Come Christmas Eve she's at a hospital where the doctor assures her the rash will clear up in time. An old flame picks her up, and they drive around town, then head to a local dive to toss back a few PBRs (requisite at dive bars) and watch a holiday movie starring Susan Lucci (ought to be requisite at dive bars). Inspired by the season, by grief and nostalgia, she's about to do something rash, unless the rash itself has something to say in the matter.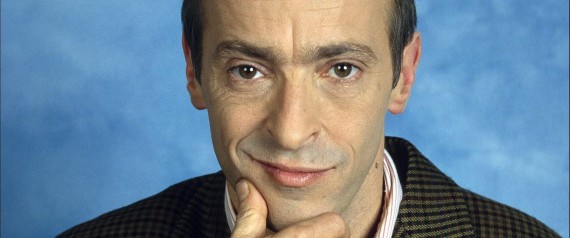 11) David Sedaris, "SantaLand Diaries" (1992)
Sedaris, as a Macy's department store elf, gives us the gift of rant. 20,000 people visit SantaLand each day. They get into fistfights, they vomit and throw tantrums; and if they're really unlucky, they're greeted by the gibes of an impish elf. When mothers call for him to be fired, Sedaris has only this to say: "Go ahead, be my guest. I'm wearing a green velvet costume. It doesn't get any worse than this." Oh, but it does. One elf makes advances on other elves and Santas indiscriminately. A naughty boy acts out in the check-out line, only to be reined in (at the mother's request) by the good elf Sedaris, who puts the fear of Santa into the boy. Not just lumps of coal and a shortage of toys. We're talking about a Santa who commits full-scale larceny, stealing televisions, electrical appliances, the family car -- a vengeful fantasy halting only when the mother cries, "enough." But that's exactly Sedaris's point in this personal essay: when it comes to Christmas-time commercialism, enough is enough already.
12) Charles D'Ambrosio, "A Christmas Carol" (1994)
On the thirteenth day of Christmas his true love gave to Popper -- a bad case of the holiday blues. As he listens to baroque music the day after the Feast of the Epiphany, his mother calls, worried, reminding him that the magi have completed their journey. In a childhood game, she and her son used to advance figurines of the Wise Men toward a manger through the 12 days. Unable to sleep, Potter stuffs baked potatoes wrapped in foil into his pockets, intending to eat them as he walks, soon donating one to a homeless man on the streets. The snow heavies, morning approaches, as he arrives where he's been headed all along. Ringing the doorbell at his ex's place, he overhears a man's voice in the background as she answers through the intercom, and Popper awakens -- a day late to the epiphany -- to what he's suspected all along.
Related
Popular in the Community