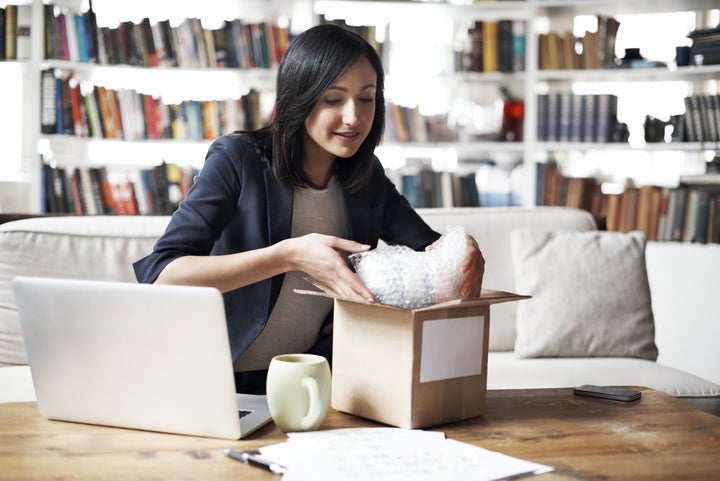 After high school, the freedom of living on your own at college can be liberating for teens. Even so, many kids still miss the comforts of home. If that's the case, there's no better way to give them a little lift than with a homemade care package. We turned to our Facebook friends and asked them what they send their college students. A lot of folks said "fluffy socks." Here are 13 of their other best suggestions:
1. "A roll of quarters for laundry." -- Jennifer Brett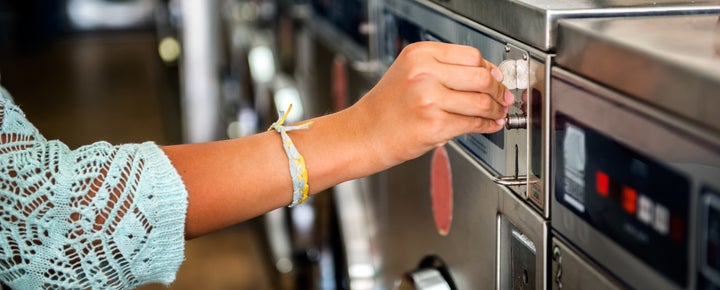 That is, if they aren't just stockpiling a massive load of laundry to bring home over the holidays. 
2. "Homemade munchies." -- Anne Bagamery 
There's nothing like mom's special chocolate chip cookies to give students a boost when they're cramming for exams.
3. "Coloring books....great therapy!" -- Theresa Fair Yoss

That's right. Crayons and coloring books aren't just for little kids anymore. Adult coloring books are a hot new trend thanks to their calming effect. It's something anyone can do anywhere, plus it doesn't cost much. Certainly it's a great way for a stressed college student to take their mind off school for a few minutes. 
4. "Face masks for all the roomies." -- Deborah Gaines Ryan
OK -- so a spa day would be nice, but for a busy college student, an at-home face mask treatment can provide the R&R he or she needs. You can usually find them in one-time-use packets in the skincare aisle for just a few dollars.
5.  "Condoms." -- Karen Wood

Not every parent will support this one -- but it might serve as a helpful reminder to your child to be safe if they do choose to have sex. 
6. "Holiday decor for their dorm room." -- Devon Wickens
Because, it just doesn't feel like Halloween or Christmas or any other holiday without a little pizzazz. 
7. "Tea or coffee." -- Bryce DeChamplain

If your kid is someone who needs a little morning pick-me-up, make sure they always have caffeine on hand in the form of their favorite coffee beans or tea bags. Plus, it beats a pricey Starbucks habit.
8.  "Food gift cards." -- Anne Miller Seidel
Yes, your student will eventually tire of eating at the dining courts. Get them a card to their favorite restaurant or something near campus where they can actually order off a menu. 
9. "Favorite candy from childhood. And a fun card." -- Lisa Trei

Nostalgia could work well for a homesick student.
10. "Magazines." -- Melissa Wagner Bigelow
Or any other reading material of their liking will provide welcome respite from textbooks. 
11. "Cold/flu season go-to bag." -- Devon Wickens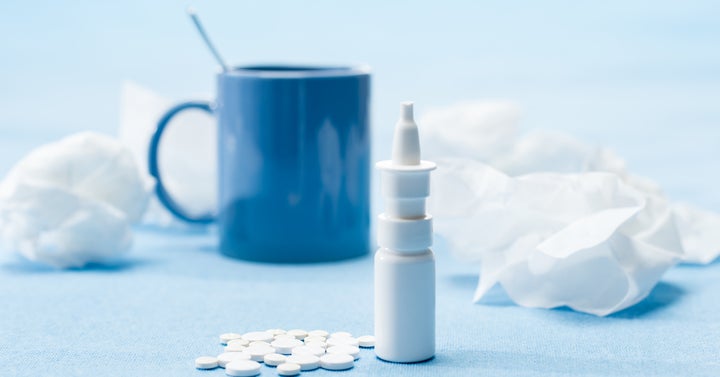 Living in close quarters, your son or daughter will likely fall ill at some point. While you can't be there to make them chicken soup, having necessities like cough drops, tissues and fever reducer will save them a lot of trouble when a cold strikes. 
12. "Basic hygiene products." -- Denise Gina Marie
Some double-ply toilet paper (have you ever used dorm bathrooms?), their favorite expensive shampoo or even toothpaste will help save them money on their limited budget and also save time on shopping trips. 
13. "Pictures." -- Hunter DeChamplain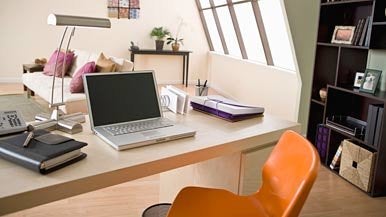 Photos of family, friends and even pets back home might help a homesick child remember the many people rooting for them.
PHOTO GALLERY
Foods College Kids Order The Most
Calling all HuffPost superfans!
Sign up for membership to become a founding member and help shape HuffPost's next chapter