Ah, prom. The corsages, the awkward photos, the begging to stay out past curfew, the $14,000 dress.
Hold up. The $14,000 dress? That's right, mom and dad. Racked has drawn our attention to "The $13,997 Prom Dress" (okay, we rounded up) by DressGoddess made "with an assortment of genuine diamonds valued at more than $13,000 and hand sewn throughout the bodice of the dress." It also "epitomizes striking Hollywood glamour" and "ensures a memorable entrance and exit at any prom."
Take a look and tell us what you think.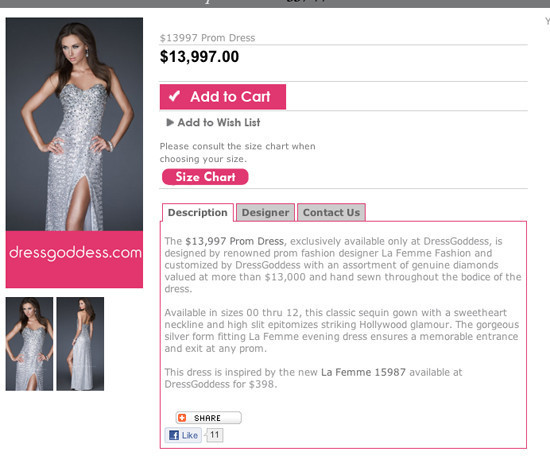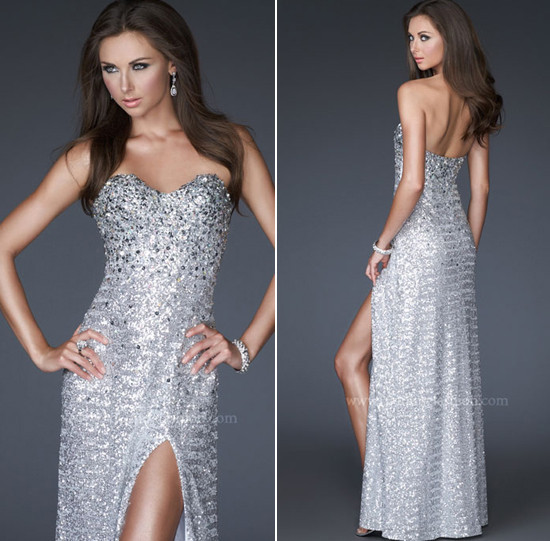 Related