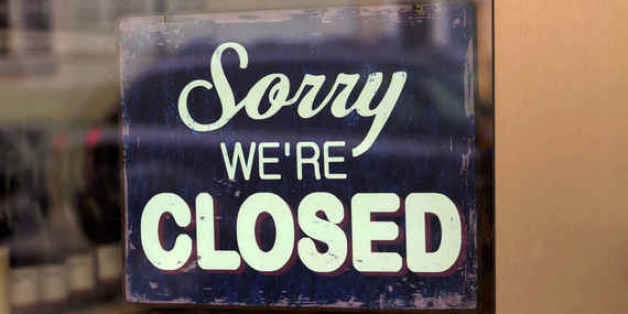 According to the great philosophers in Semisonic, "every new beginning comes from some other beginning's end" -- and if that's the case, these 14 restaurants met their beginning's end in 2014. Pour out some beer for spots that opened up the doors and let you out into the world... forever.
New York, NY
If you walked around the East Village any time in the past few decades, 7A would be open. The 24-7 diner never seemed to lack a crowd (especially during brunch). Now, there's one less place for hungry New Yorkers to eat eggs at 2 p.m. Luckily for them, there's at least 10 more options.
Los Angeles, CA
Not many restaurants in the country can lay claim to creating a dish that's been copied on menus across the country. And yet, the original Chaya in Beverly Hills is where Shigefumi Tachibe whipped up tuna tartare for the first time. The good news is you can still hit up their other locations after they close on New Year's Eve, or just make it at home.
Boston, MA
Twenty-seven years ago -- way before Top Chef ever filmed an episode there -- Boston wasn't known for its culinary offerings. Hamersley's helped change that with the a seasonal menu and an ever-popular roast chicken dish. And the benefits to Boston's food scene didn't stop at plates of delicious poultry, as generations of chefs were schooled in that kitchen before moving on to bigger and better things, including the Top Chef Master behind Trade.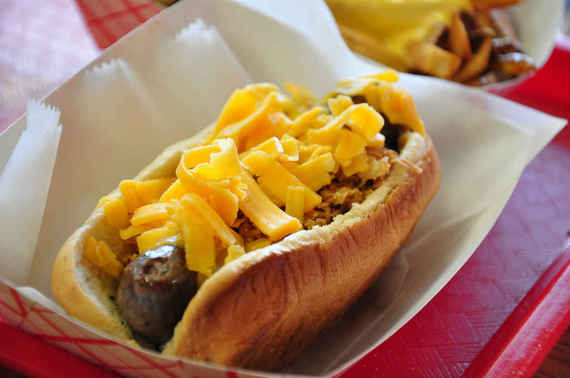 Credit: Flickr/Ed Fisher aka Gleam
Chicago, IL
Hot Doug's was just a hot dog stand like the sun is just a yellow thing in the sky. In many Chicagoans' eyes, both were equally life-giving -- just ask this guy. From duck-fat fries to craziness like a salsa verde wild boar sausage with chipotle Dijonnaise and jalapeño bacon, it's easy to see why lines at Doug's were routinely wrapped around the block.

Joe's Cable Car
San Francisco, CA
Plenty of restaurants are named after a guy who no longer works there anymore (we've never seen royalty behind the counter at Burger King). But at Joe's, a guy actually named Joe made hamburgers he called "fresh ground beef steak" up until he retired in March 2014 at the spry age of 75. He'd been in the burger game for 49 years, and figured it was a good time to retire.

Johnny's Grill
Chicago, IL
Chicagoans appreciate a good greasy spoon -- and we've got nine examples that back up that claim. Johnny's surely would've made the list of late-night eateries had it not closed too soon. The nation has lost another spot to have a cheap breakfast (and kill time for a few hours, if you were so inclined).
Seattle, WA
Why yes, that is one of the restaurants that used to serve one of the best burgers in the country. And it also dished out pork rinds that the dining public spoke well of. That's the bad news. The good news is that the burger is still served there -- albeit as part of a new concept inside the same space called Spaghetti Western. Same chef and everything. All is not lost.
Related