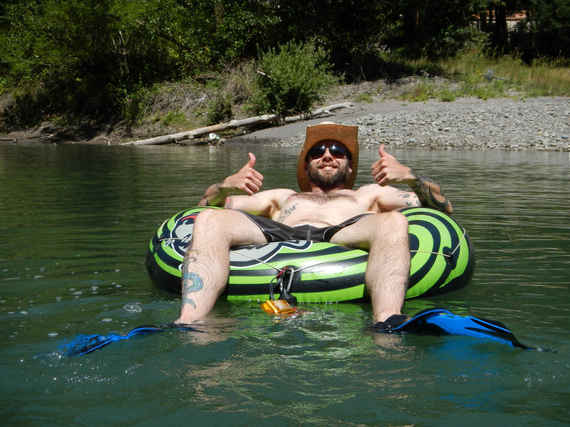 Credit: Flickr/Eli Duke
Really, is there anything better in the summer than sipping canned suds, soaking up the sun, and floating down a river in a giant rubber donut? With a cooler of beer... floating right next to you! Maybe, if you hate fun, but otherwise, no, not at all. Tubing is absolutely one of the greatest American summertime party activities ever.
And since this great land of ours has been blessed with so many rivers seemingly created for the express purpose of beer and flotillas, we thought it'd be fun to find the best. From scenic floats for getting your light lager on, to (essentially) party lakes with a stronger current, here are the 16 top tubing rivers in the US.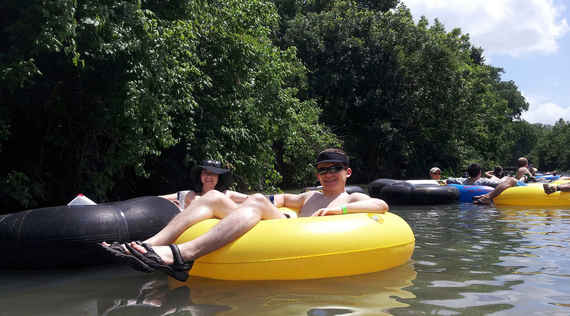 Credit: Flickr/Derek Morrison
San Marcos River, TX
San Marcos, TX
Just down the road from Austin, San Marcos is a college town in the purest sense. The small city is one of the fastest growing and hardest partying in America, and the crown jewel is the San Marcos River. Every summer when the temps hover above three digits, hundreds of college kids flock to its cool, 72-degree waters to soak up the sun and koozie-covered bottles of Lone Star.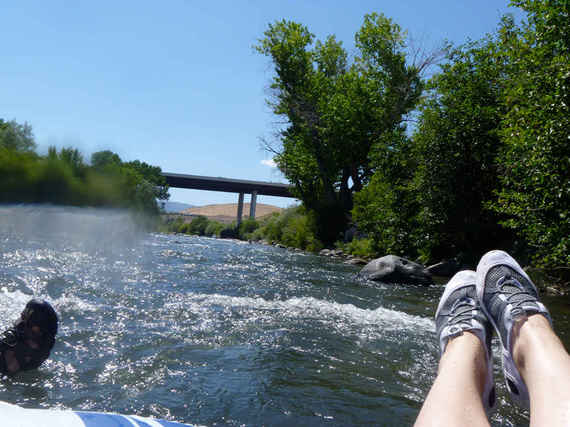 Credit: Flickr/Jessica "The Hun" Reeder
Truckee River, NV
Reno, NV
While this part of the Sierra Nevada is typically known for some of the world's best whitewater, well, you've seen the news: there's not exactly a ton of snow-melt cascading down the mountains right now. But fear not, the Truckee remains a fun time; its calm waters now lend themselves to a relaxing day-long booze cruise where slow-moving boats will just as soon invite you on board for a beer as they will spray you with a squirt gun when you float by.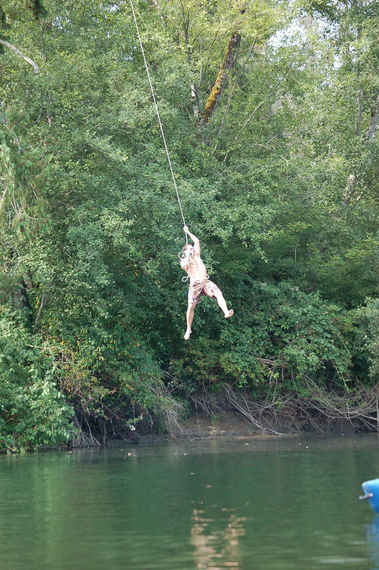 Credit: Flickr/jc.winkler
Snoqualmie River, WA
North Bend, WA
Though the Green River also offers some of the best tubing in Western Washington, what the Snoqualmie lacks in serial killer name recognition, it makes up for in tubing excitement. Sure, the water's a little cold, but you'll be floating through some of the most spectacular scenery in the Pacific Northwest. And if lying around drinking beer somehow gets old, the river is lined with rope swings so you can show off for your friends.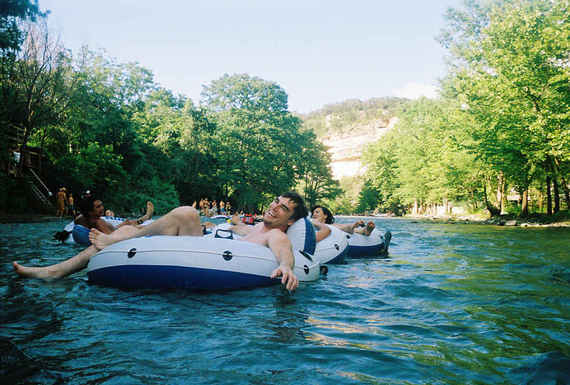 Credit: Flickr/dustin larimer
Guadalupe River, TX
New Braunfels, TX
Possibly the most popular tubing spot in America, this river running through Southeast Texas draws tubers from all over the country. Drinking is perfectly legal while you're floating (as long as you clean up) and the folks who live along the route have been known to join the party, handing beers to tubers or just pranking them with rubber spiders and fake alligators.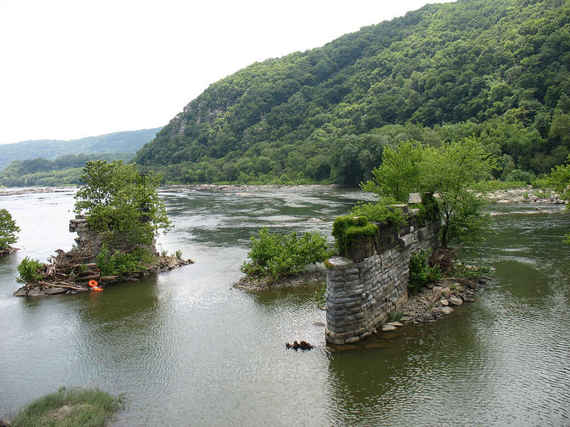 Credit: Flickr/Jennifer Boyer
Shenandoah River, WV
Harpers Ferry, WV
Probably the best value on this list, outfitters at Harpers Ferry will rent you a tube (and one for your beer cooler) for about $30 a day. And if the float isn't exciting enough, there's whitewater rafting, ziplining, and mountain biking to boot.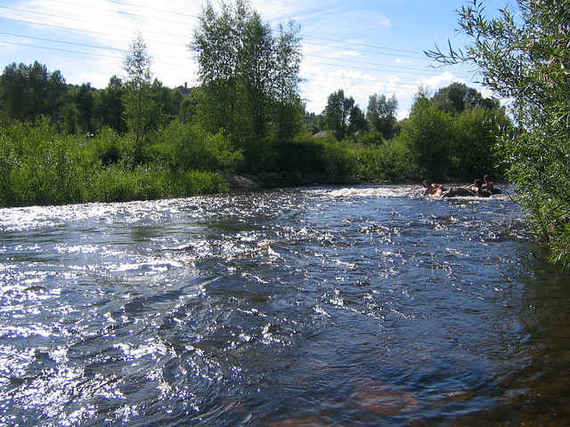 Credit: Flickr/John Serrao
Yampa River, CO
Steamboat Springs, CO
On most tubing trips, you start upriver from where you park your car, and when you finish the float, you're ready to drive home. Not so on the Yampa (a rare calm river by Colorado standards), where you finish the trip in the middle of Steamboat Springs and can spend the rest of afternoon eating, shopping, or, dare we say, enjoying another beverage.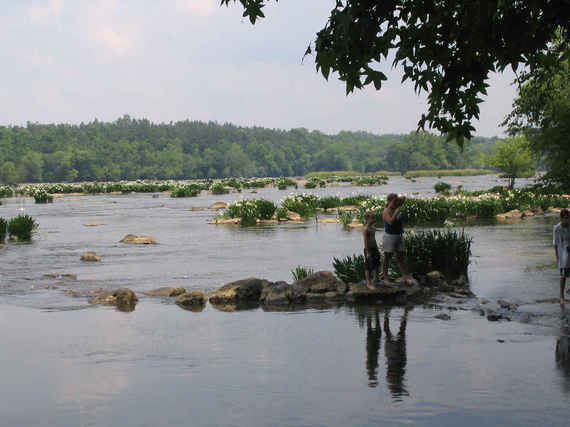 Credit: Flickr/Duane Burdick
Cahaba River, AL
Helena, AL
The longest free-flowing river in Alabama is actually home to more species of freshwater fish than can be found in ALL THE BODIES OF WATER in the state of California combined. Not that there are many of those left, but still, impressive for a river this size. Also, from mid-May to mid-June, lilies bloom on the banks and islands of the river, making it one of the more unusually picturesque floats in the country.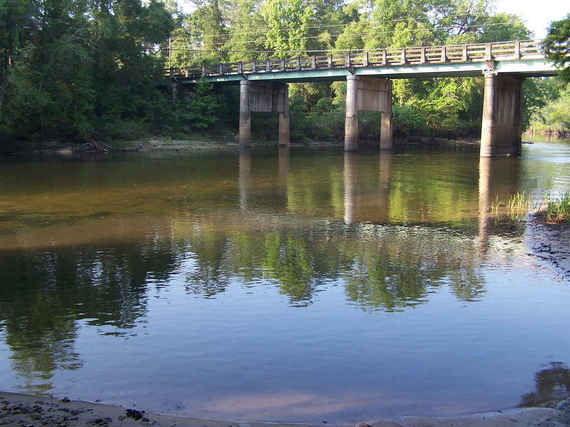 Credit: Flickr/Paul Clark
Chipola River, FL
Marianna, FL
Imagine spending four hours floating down a giant, lazy river. Now imagine if that lazy river was also packed with hot students from Florida State University. Welcome to this tributary of the Apalachicola River, where in addition to not-at-all-staring at FSU students from behind your sunglasses, you can also not-at-all-stare at natural beauty like limestone caves and oak trees draped in Spanish moss.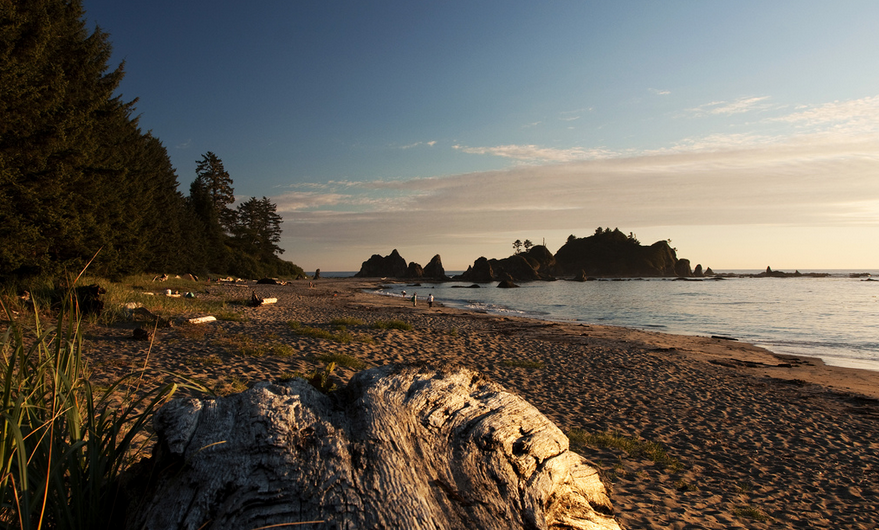 Travel Zen: National Parks