By Debra Witt for Bridal Guide
The new year brings new ideas for all things wedding, from invitations to flowers, cocktails to cake...and more!
1. Vintage glamour (with a twist). Picture an industrial warehouse decked out with ornate, over-the-top centerpieces and set aglow with strands of twinkling lights and candles. You get the picture: a whimsical mash-up of old and new.
2. Encore metallics. Brides continue to embrace copper, rose gold, and pewter because they're so versatile, says Sara Fried, of Fete Nashville. Not only do they work with other colors for a look that's at once relaxed and fun, they are ideal tones for a black-tie evening. Pro tip: "Use shine strategically," says Sarah Chancey, founder of Chancey Charm Weddings, in Atlanta and 11 other cities. "Metallic linens on every table is too much: better to save the shine for the head and display tables."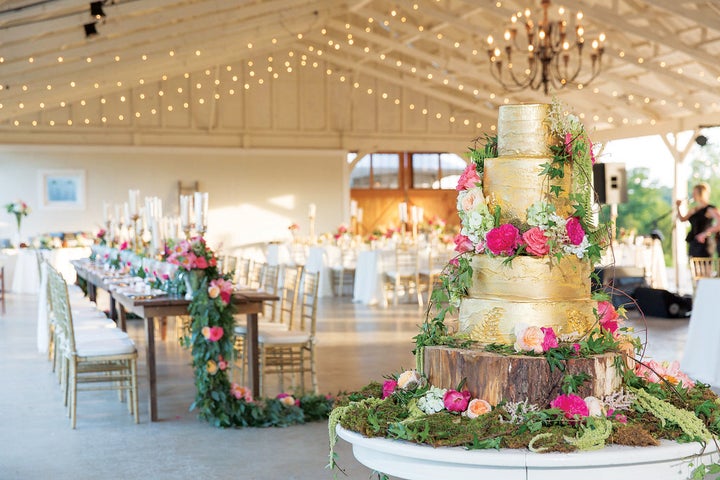 3. Neutral territory. From charcoal to blue-greys, or grey-browns, "This color palette is perfect for the bride who wants to achieve a classic, sophisticated feel that won't seem dated or look too trendy in years to come," says Michelle Cousins, the planning guru behind Michelle Leo Events in Utah.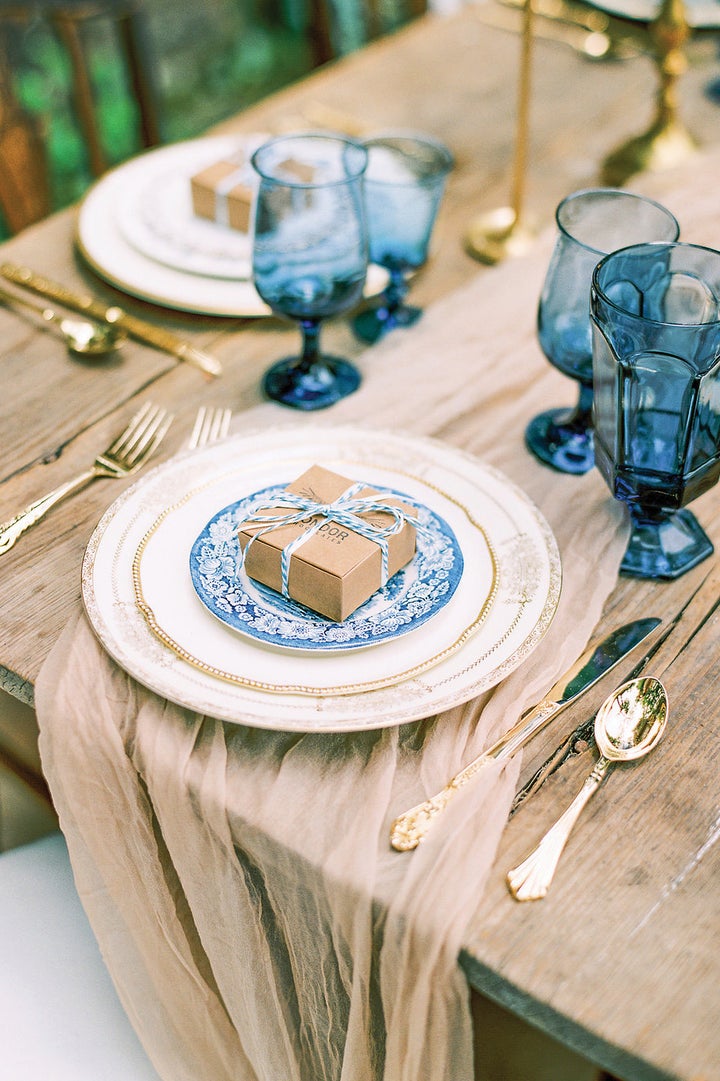 4. Surprise settings. Today's couples want a wedding that will blow their guests away, and one of the key elements to an unforgettable event is the choice of venue. "Any place with a large plot of land or a distinct building — or both — will allow couples to really personalize their wedding and help them tell their unique story," says Amy Cagginello, founder of Amy Champagne Events in Connecticut.
5. Swoon-worthy blooms. Peonies, garden roses, ranunculus, dahlias and other "soft-petal" blooms are the top-requested flowers from coast to coast — and for good reason. "They epitomize romance," says Zoe Gallina, creative director of Botanica international Floral Design in Florida. Peonies, in particular are in high demand, with one planner noting that some brides will time their weddings to take place when peonies are in peak season. Loose rose petals, used as a "garland" or runner atop tables or scattered among floating candles, are another trend that's coming on strong.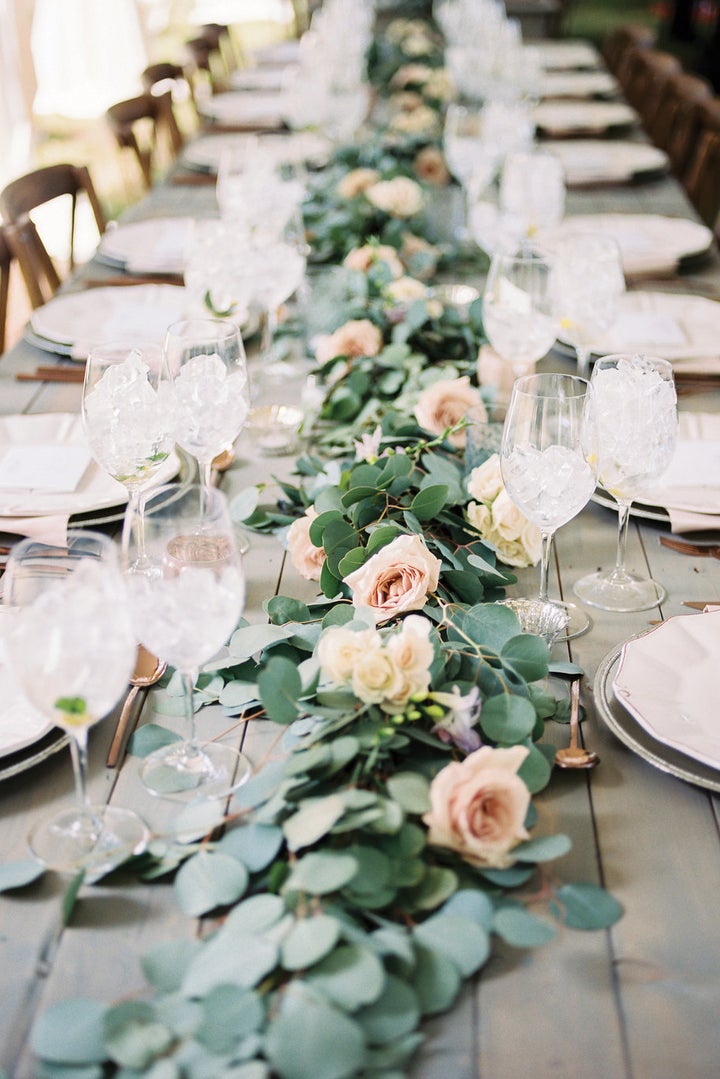 6. Sophisticated whimsy. At the other end of the trend spectrum, gallina says flowering plants like king- and pink-ice protea, along with assorted bold tropical blooms and small potted plants, lend a dose of stateliness for brides who want arrangements that feel natural and organic — yet elegant.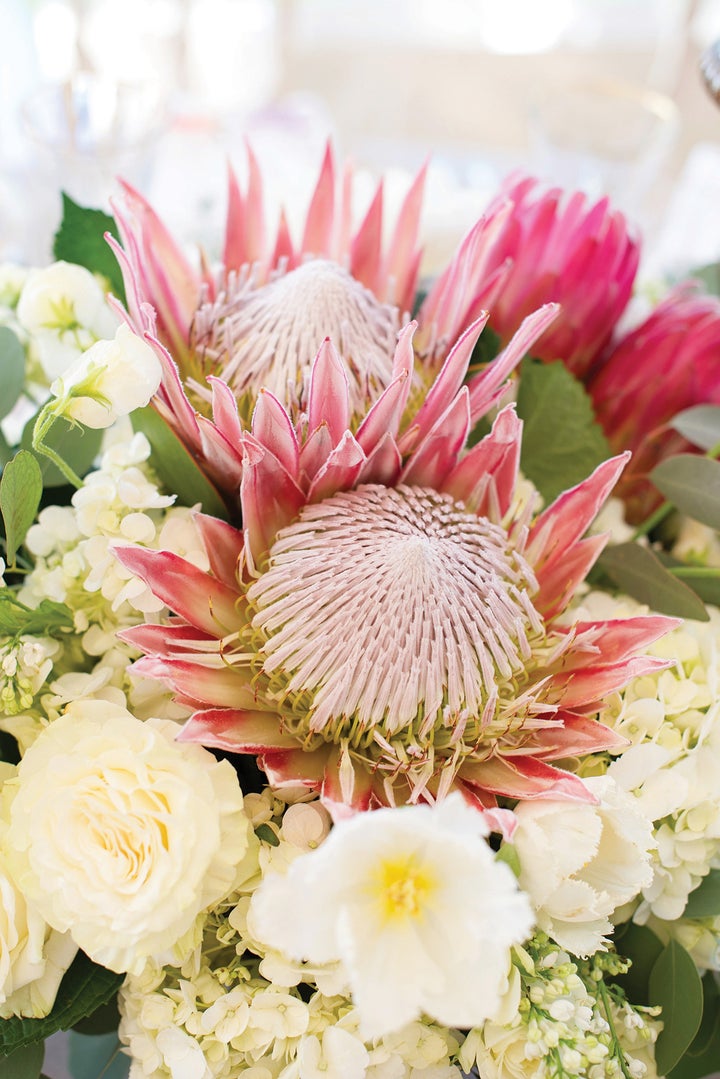 7. Paper form follows fashion. "Wedding invitation styles often mimic what's happening in fashion and home decor," says Jill Ryder of Shindig Bespoke, a custom design studio based in new York City and Philadelphia. For 2017 that means mixing two patterns, like stripes and florals, on the backs of cards or on envelope liners, as well as textured paper.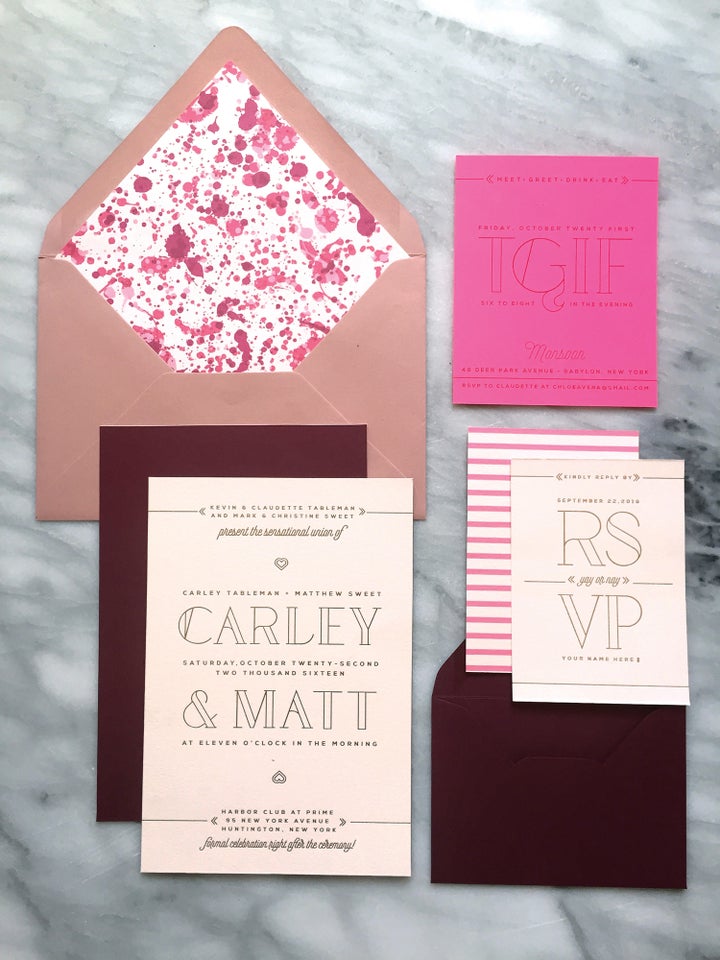 8. Handcrafted. "Hand calligraphy is such a strong trend that it's not uncommon for brides and grooms to learn how to do it themselves," says Chancey. Fortunately for those with a less steady hand, sites like minted and Wedding Paper Divas feature a wide range of invitation suites that look hand-calligraphed.
9. Local specialties. With more couples infusing pride of location in their hometown celebrations, local flavors are taking the spotlight. For example, in Utah, buffalo is often featured as both a main course and as an appetizer, says Cousins. In Vermont, maple flavoring can make several appearances in the menu. Gulf shrimp is on display in various parts of the South, and so on. (The trend carries over to drinks.) "It's an extension of the farm-to-table trend that popped up a few years ago," says Chancey, "but even more fun for the guests."
10. Paired up. Wine-and-cheese pairings have become a familiar site at cocktail receptions, but the idea of matching different foods with different drinks is being carried over to other types of beverages and appetizers, says Hall. "It elevates the guest experience by keeping folks active and engaged," she says. Some duets to consider: wine and pasta, cake and craft beer, margaritas and guacamole, or for a wedding brunch, try mimosas and pastries.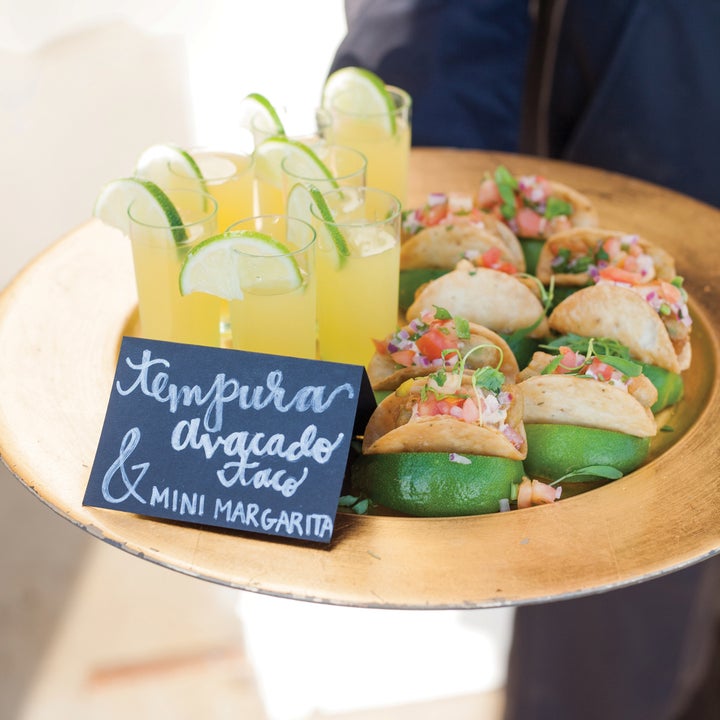 11. What's old is new again. In 2017, bartenders and mixologists are moving away from the very sweet and/or colorful pours in favor of old-time classics, including the moscow mule, a Pimm's Cup, and the sidecar.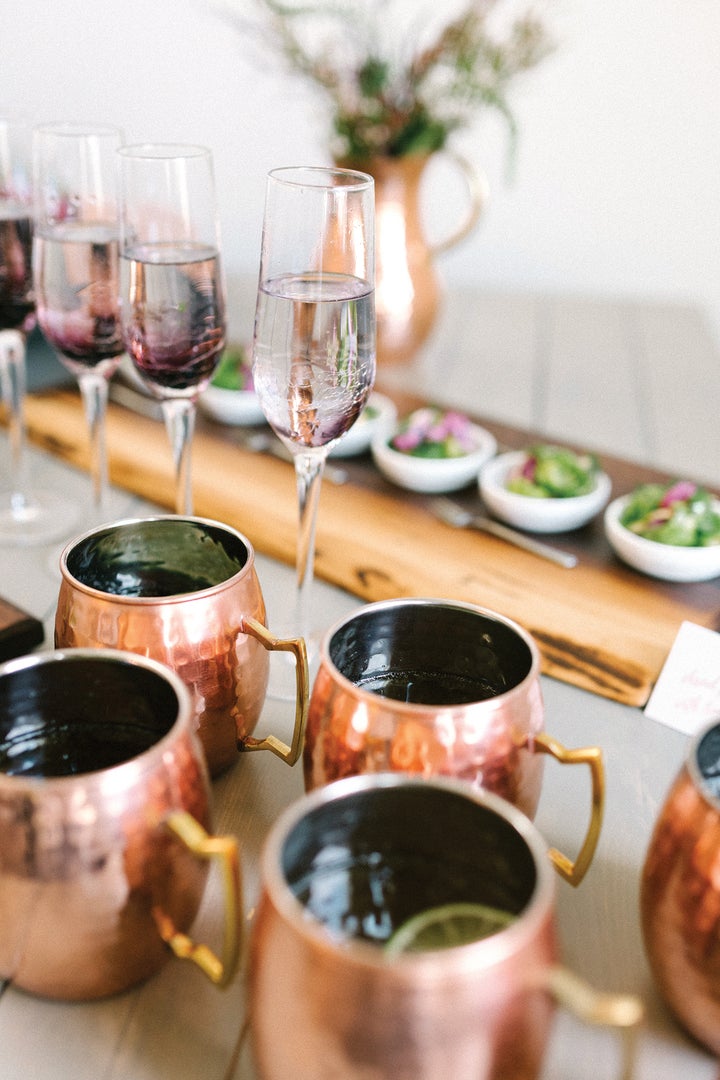 12. Sugar high. Tall cakes that look as if they leapt off the pages of your mother's wedding album are suddenly in vogue. "After the last few years of pies, cake pops, doughnuts, and cupcakes, there's been a strong shift back to tiered wedding cakes," says Bosse. "There's something nostalgic to people about wedding cake." As for the height aspect of the trend, she says tall cakes lend visual interest to a dessert table and allow for some very creative artistry — anything from hand painting to jeweled accents.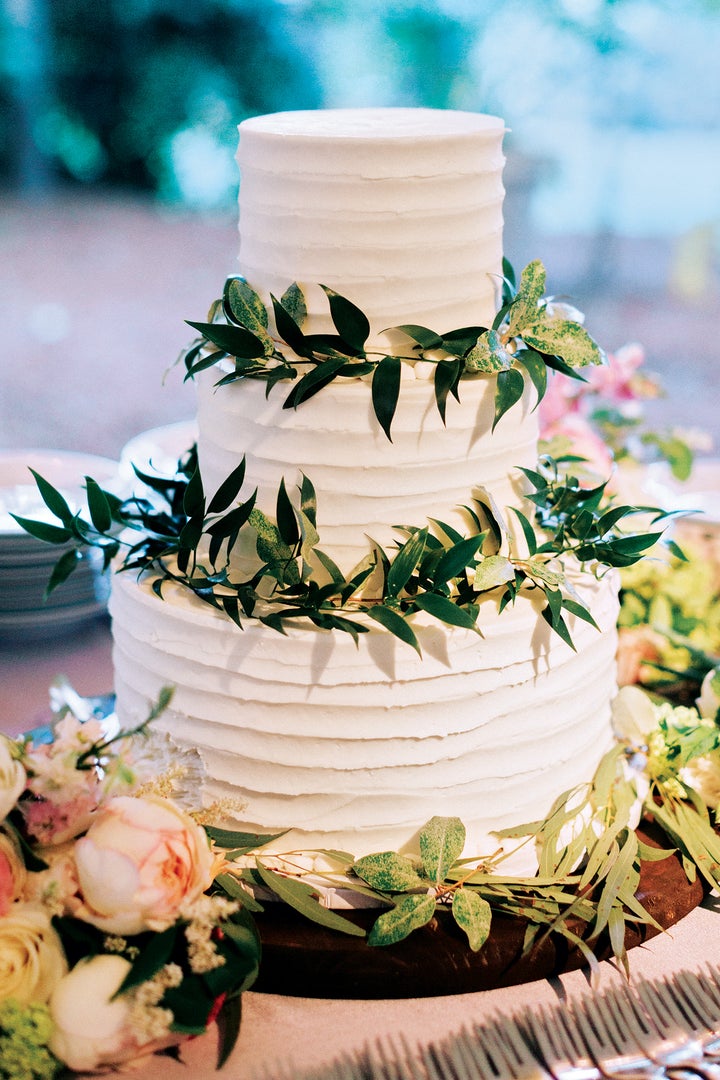 13. Sweet satisfaction. S'mores stations and candy bars have been around for a few years, but one new dessert trend is to forgo a formal dessert course and instead serve guests passed desserts and/or set up several grazing dessert stations so guests can mingle and sample, "just like cocktail hour," says Cagginello. "It keeps the energy going."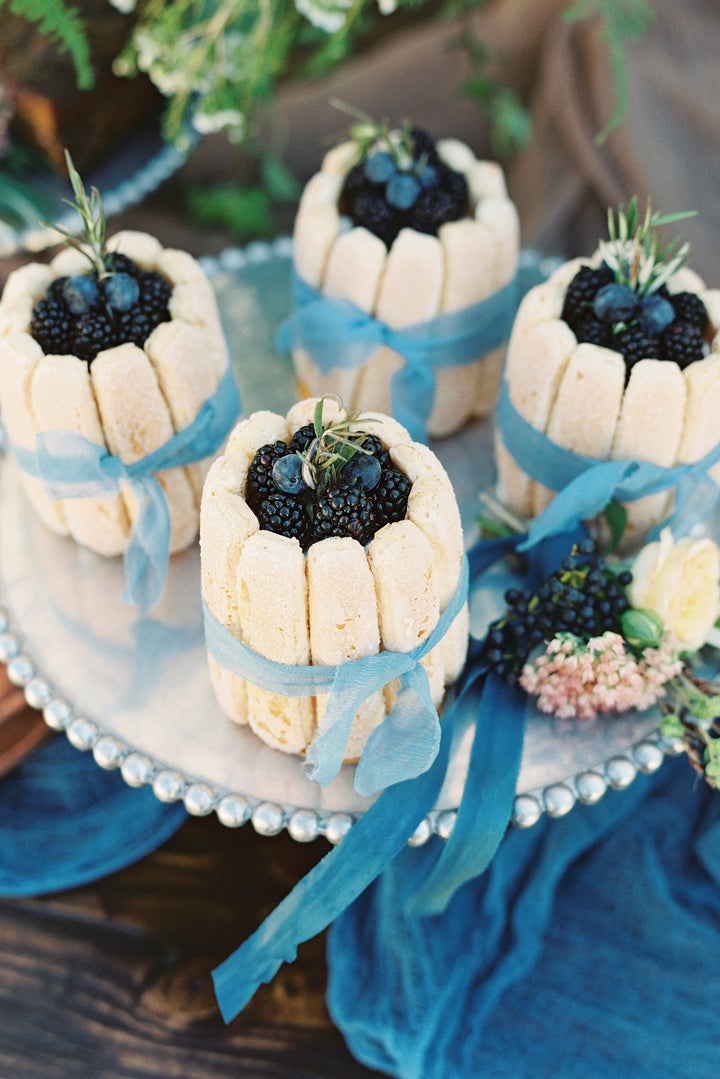 14. Snap and chat. Sara Fried says her clients are loving the newest takes on the traditional photo booth. "There's the slo-mo booth, the animated GIF booth, the flip-book booth and others," she says. "All are amazing ways to keep guests fully entertained." Most booths will text the content directly to smartphones, so your friends can share immediately on social media — and you get copies of everything at the end of the night.
15. Cut and share. Instagram video edits are an increasingly popular package option from videographers, says Lisa Ashley, owner and curator of the Wedding Artists Collective, a specialty group of wedding photographers and videographers. These 60- to 90-second films "have the look and feel of a cinematic trailer and are wonderful representations of the day," she says.
16. Reaching new heights. Couples can't get enough of the unique perspectives offered by drone technology for both videos and aerial stills, and pros are following suit, offering packages that include drone footage as an add-on option. Poised for take-off: professional-quality, user-friendly drones for non-pros (and perhaps a wedding guest), such as EHang Ghostdrone 2.0, which is controlled by your smartphone via the EHang Play mobile app.
17. Setting a mood. Lounge areas have been an important decor element at wedding cocktail hours for years, but as after-parties come into fashion wedding pros find themselves setting up more lounge-style seating vignettes closer to the dance floor. "We'll also change the lighting so the room or tent has more of a club feel," says Cousins.
Related