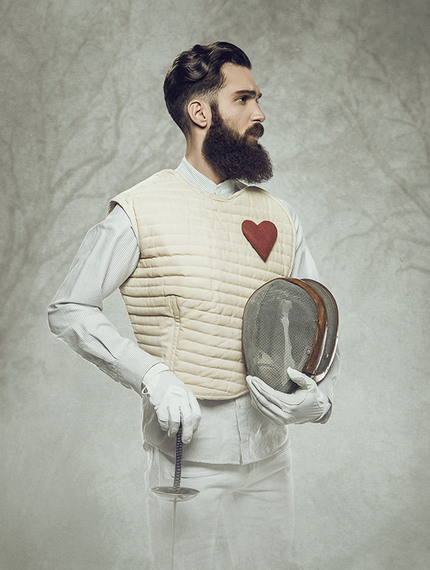 For this series, I wanted to create images that would in some way contrast with my earlier work, in that I wanted images that would feel airy and bright vs. the chiaroscuro I had been working on my Renaissance series, I had this vision of white wardrobe on white backgrounds, and I knew I wanted to shoot in studio vs. location.
Since this was meant to be a re-interpretation, not a replica, we decided the wardrobe to be a mix & match of modern and vintage, stylish yet believable.
Keeping the color palette minimal was essential for the translation from the black and white portraits, so I decided to use vintage props, that would be mostly made out of wood and leather, giving me a tonal range that would play beautifully with skin tones & the all white wardrobe, creating almost a duotone feeling for the images.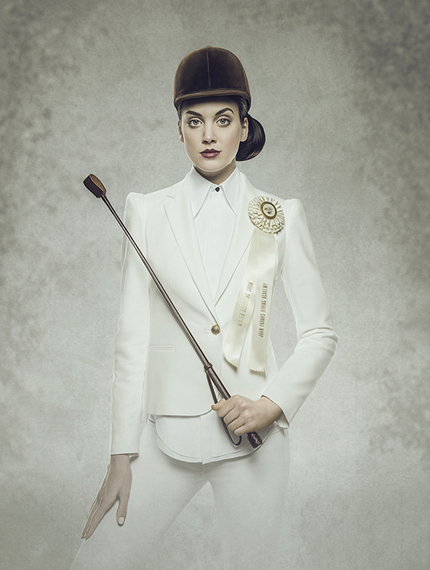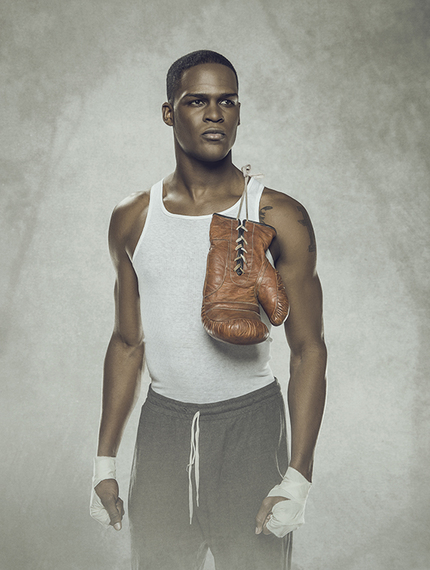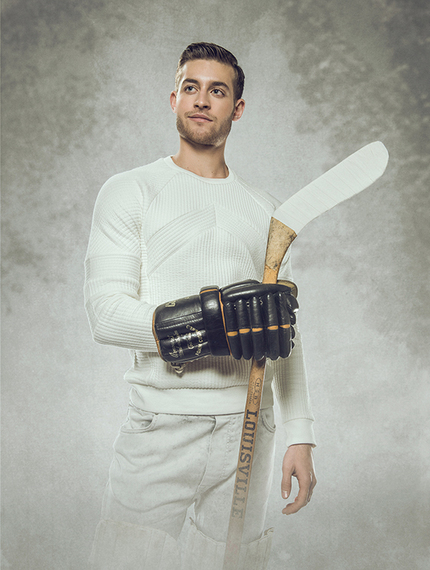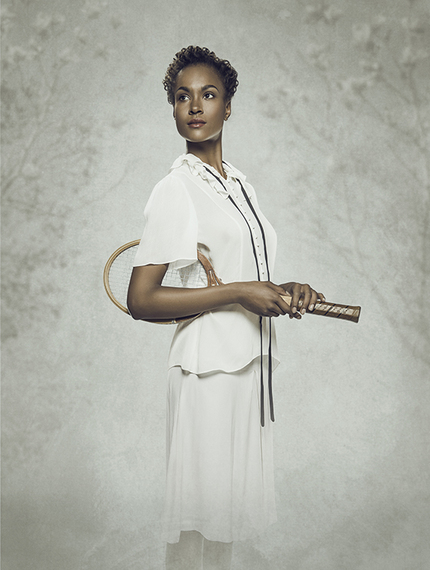 You can see the complete series here
Jamie Ludwig, from the American Photographic Artists association , wrote :

Fabris' latest project takes inspiration from another chapter in history--the early 1900s--in a series that mimics the style of athletic portraits from that era, and brings them into the 21st Century. "I really wanted to do something that in some way was opposite the aesthetic of the Renaissance," he says. "I wanted to go from darkness to light. It was about accomplishing this very subtle blend of different things. I wanted to have the feeling of the late 1800's, early 1900s portraits, in those first photo studios with the painted backgrounds, and have that as a starting point. It wasn't about being historically accurate. It was about having that overall feeling."

With that concept in mind, Fabris invited a team of two fashion wardrobe stylists to collaborate on the wardrobe selections. He shot the models with vintage props in front of painted white backdrops. "All the props at that time were either leather or wood, and brass and caramel colors. I was thinking of that palette mixing with the color of skin and hair and the wardrobe being white on white. The backgrounds are reminiscent of those painted backgrounds. The original backgrounds were sometimes very dark and we wanted something that was very airy and light." Fabris' unusual elemental mergings resulted in striking portraits that seem at once vintage, modern, and timeless.
Popular in the Community