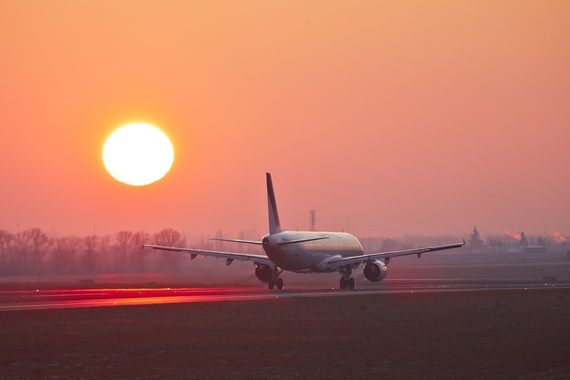 Summer travel's on all of our minds. So, here are my latest favorites for finding the best airfare prices online right now--after all, there's more to travel search than Orbitz and Priceline.
Google Flights
It wasn't until I saw Google Flights (simply: google.com/flights) mentioned in a recent New York Times Travel article that I gave it a try. Many people aren't even aware that Google's entered the travel search race.
Like most things Google, it's very practical and easy-to-use. I haven't yet seen a faster or cleaner interface to find out how much more or less I'll pay based on my selected travel dates. Here's a sample of a recent search for a round-trip flight from New York's LaGuardia Airport (LGA) to Miami, Florida (MIA):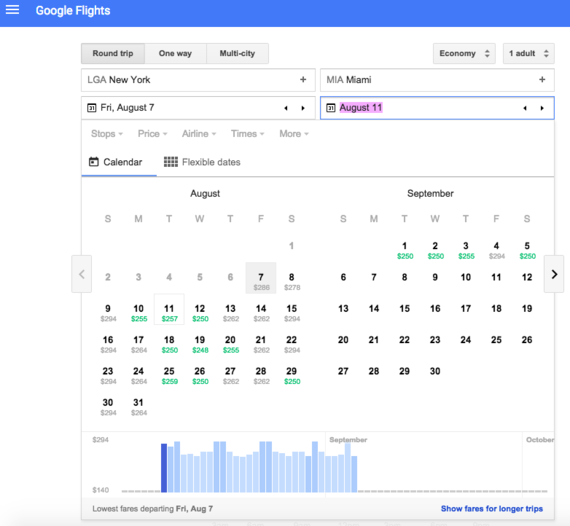 Once you select your travel dates from the calendar dashboard, your flight options are shortlisted: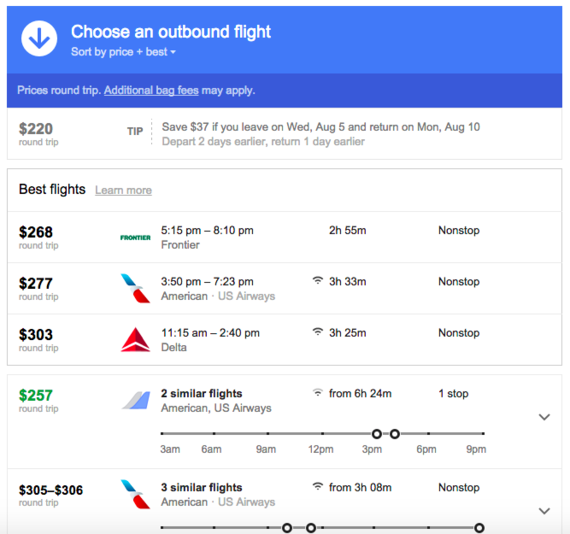 From here, you can narrow down, send and share your options, or click to book with the airlines.
Hipmunk
Hipmunk's been around but remains a fantastic travel search engine.
It does a great job of sorting though airfares from various sites, and quickly presents the best routes based on a number of factors. For example, total travel time is based on an "Agony" filter--really helpful if you, like me, avoid connecting flights like the plague.

Based on the same flight search as above, here were my results. Note both engines presented the Frontier Airlines option and similar flight options and prices:

Ultimately, I like being presented with different options and then booking on my own from there. I've even discovered new airlines, alternate routes and decent upgrades for premium fares by using just these two engines alone.
A version of this post first appeared in The Credit Cleanup Newsletter. See it here.