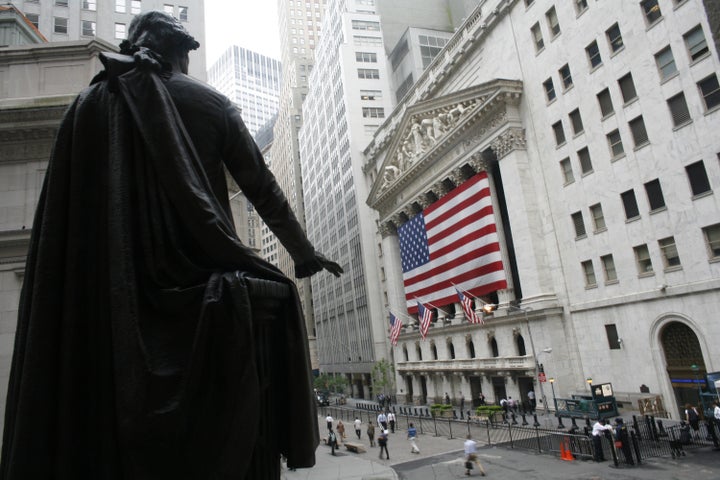 In 2007 a little known hedge fund manager pulled in a personal profit $4 billion (firm profit $20 billion), with a daring bet against a real estate boom that everybody knew was going to bust ... someday.
In 2006 John Paulson (of no relation to Treasury Secretary Henry Paulson ) bet that the sub-prime mortgage market would tank and housing prices would fall on a national scale, according to a new book The Greatest Trade Ever by Greg Zuckerman.
Paulson, a prophet of doom for homeowners, committed more than $1 billion to buy insurance on what he saw as risky mortgages. Many economists and savvy investors knew that the bubble was too good to last, but most were not willing or able to put up or keep up their bets until it did.
Since 2004 many investors bet against the real estate bubble, but if you had done so in 2004, you would have lost a lot of money, as real estate prices kept rising for the next two years. It was too early.
Paulson made his bets in late 2006 just as the sub-prime mortgage markets were starting to weaken. His timing was impeccable, as was his luck.
When the bubble burst, one of Paulson's funds rose more than 500% that year, according to Zuckerman in the Wall Street Journal. In 2008 Paulson shorted financial shares leading to the collapse of Lehman Brothers and Bear Stearns and reaped another round of enormous profits when they subsequently tumbled.
Paulson's investing lessons:
Don't Rely on Experts
Bubble Trouble
Focus on Debt Markets
Master New investments
Insurance Pays
Experience Counts
Don't Fall In Love
Luck Helps
Paulson, who is shy in the face of his recent success, has stayed out of the public eye; perhaps realizing that short sellers are among the most hated of human species. The mega-trader with a $36 billion fund should take a cue from George Soros. Although his currency trades in the 1990s were reputed to have broken the Bank of England, Soros has spent much of his career making up for his shady bounty with endeavors such as the Open Society Institute.
Meanwhile, Paulson - whose criticism of Zuckerman's laudatory book contains no specific grievances - called The Greatest Trade Ever a "tabloid-style disappointment" that contains "numerous inaccuracies and fails to capture the essence of the credit bubble." What is Paulson betting on now? He has sold more than $300 million worth of stock in Goldman Sachs and invested in Citigroup. Citi was a great buy when it was selling for under $1, but now it is over $4. Paulson thinks it is really too big to fail.
Wonder where your money went? "John Paulson took it," wrote Peter Cohen of BloggingStocks.
Want to know what Paulson is buying this year? Gold. Betting against the dollar is his latest ploy and so far seems to be working.
To create manufacturing jobs in the U.S. the dollar has to decline, according to Martin Murenbeeld, chief economist at Dundee Wealth.
Over the last seven months the dollar is down more than 15%, a fifteen month low.