Writing great blogs for your business is one of the most valuable marketing techniques you will find, yet it is often forgotten. In fact, small businesses who consistently blog receive 126 percent more leads than those who do not and benefit from 55 percent more visitors to their web pages. However, just writing any old blog isn't enough -- if you're not producing fresh, dynamic and interesting content, you may be sending the wrong message about your brand. Here are 20 golden rules to help you build a great blog for your business:
1. Give it a snappy, interesting title.
Remember that a potential reader will only see your title, and maybe a thumbnail photo first, and they need to be motivated enough to click -- so make it a good one. A play on words works fantastic -- it evokes familiarity, but deviates enough to draw interest. Question-based titles work great, as do numbered lists.
A blog is one thought, one question, or one idea. The more direct and succinct you are, the better.
You should write your blog with the genuine intent of reaching your specific target demographic with a message that somehow makes their lives better -- not follow around popular stories and emulate drivel because you think it will go viral or sell a lot of product.
4. Produce original content.
Create content that you would want to click on, read and share -- nothing less.
Add to your blog at least a few times a week. Too often, companies write one lengthy post and then nothing else for a month. That is the worst thing you can do -- you're basically showing your client base that interacting with them is far down on your to-do list.
Be authentic, funny, self-deprecating, admit your mistakes and be genuinely human. People don't want to read something written by a robot. Of course, you'll want to be personal without being inappropriate or crossing the line into politics, religion or anything offensive or polarizing, got it?
7. Social media and blogging are not the same.
A slick, social media campaign, by itself, will do nothing but push around other people's ideas, links and messages -- not your own. A company should produce quality content and disseminate it correctly -- the intersection of social media and content marketing. Content is king and platform is queen.
8. Don't focus on the wrong things.
Too many companies fall into the trap of being overly concerned with how many "likes" or followers you have. Your goal is establish yourself as a credible expert, build trust and bring clients into the sales cycle. All of the impersonal social media metrics in the world won't take the place of a few great client relationships.
Always include photos in your blog. Photos trigger the function of "mind mapping." Tweets with a photo are clicked 350 percent more than just links, that means they are 350 percent more likely to draw interest than text alone.
10. Always include a call to action.
Your blog should motivate the reader to do one specific thing -- click on a link, answer a question, submit a contact form, take advantage of an offer, sign up for updates, etc. Blogs that offer interesting content but don't have a call to action are like nice roads that lead nowhere.
11. If you take your business seriously, don't try to do it yourself.
Professional blogging should be left to -- you guessed it -- a professional blogger. Trying to write your blog in your spare time will lead to inconsistency, mushy and unfocused content, short-change your audience and devalue your brand by not being sparkling and professional. You hire marketing, sales, and IT people to excel at specialized functions, and blogging should be no different.
A blog should never talk to your audience, it should be a forum to talk with your audience. So use your blog as a conversation starter to engage the reader and begin a great professional relationship.
13. Put your blog on your website.
It's hard enough to get people motivated to read and share, but you seriously hinder the chance of them taking the next step when your blog is not right on your website. In my humble opinion, it looks amateurish.
Never overtly push a transaction at them. Instead, solve problems, fill needs and gauge opinions. Explore issues, values and challenges your target demographic has, but never use a blog as a chance to talk about yourself and barrage them with sales messages -- that's what billboards and cheesy infomercials are for.
No one wants to read text these days. Opening up an article and seeing line after line of words will ensure your blog never gets read. Instead, make your blog psychologically comfortable for the reader by breaking up text into manageable chunks with photos, subheaders, bullet points, and lists as eye anchors.
16. Measure your results.
Attach some sort of analytics to your blog so you can measure how many people read it, where they came from, who shared it, how long they stayed on your website, valuable information so you can do more of what works well.
Include links to plenty of other blogs you've written, outside articles, your business and referral partners and community resources.
18. Educate and entertain.
The goal of a blog is not to give so much technical information that you make the reader an expert, but to prove that you are the expert, and can be trusted as a credible and honest person to solve their problems. Write technical posts, but also reader questions, testimonials and plenty of blogs that are just interesting or entertaining, as well.
19. Write topical and "evergreen" information.
Writing about current affairs will get you a lot of page views in the short term, but completely irrelevant over time. So mix in plenty of blogs with evergreen information -- content that never dies or becomes outdated.
20. Remember that it's not about you.
Your blog is not a forum for you to talk about yourself or your company, complain or blab. It should be a haven for your target demographic to come read content that is interesting, helpful, entertaining, universal and fascinating to them.
***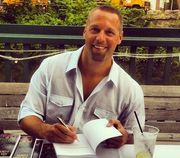 Apply those golden rules to your company blog and the results will astound you. Contact me if you have any questions or need some help.
Popular in the Community