The 20 Greatest Films Directed by Women
These artists speak in bold languages of their own devising.
By Scout Tafoya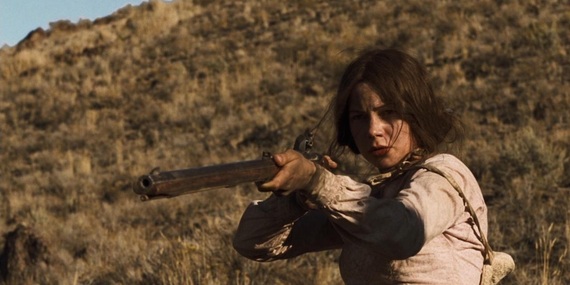 'Meek's Cutoff'
I recently asked fifty of the most passionate cinephiles and brilliant critics to name their ten favorite films directed by women. The following video is a collection of the twenty titles that received the most votes from participants. Lists of this sort have been going around lately and for that we can be grateful. The little celebrations we can throw for female genius goes a little way towards making up for the shameful underrepresentation of their work in canonical surveys and the horrific treatment women experience in film industries all over the world. For many women in the film industry, criticism is harsher and money is scarcer than for their male counterparts, and unless we make noise we'll allow it to continue.
The neat thing about putting this essay together is realizing the things the films chosen most frequently have in common. Musicality, beautiful rhythm. Uncommon empathy for the dispossessed. Fearlessness in the face of silence. These artists speak in bold languages of their own devising. These films are fascinating and should be required viewing for anyone interested in the history of the seventh art and how much work there still is to be done.
Calling all HuffPost superfans!
Sign up for membership to become a founding member and help shape HuffPost's next chapter