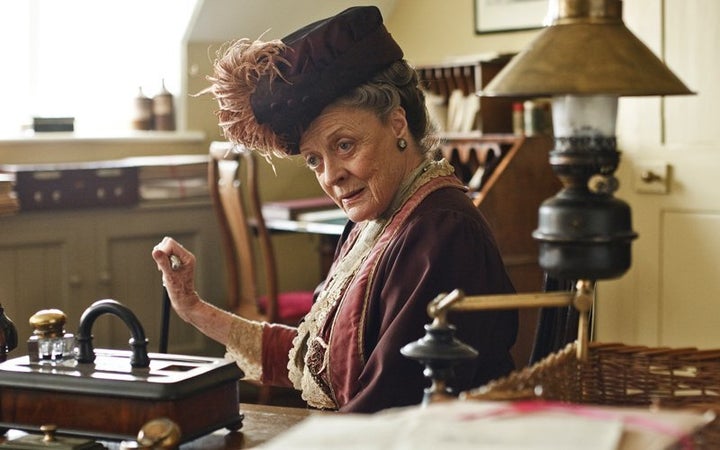 I'll never forget Jean Stapleton's first appearance as Edith Bunker on the classic TV series, "All in the Family." I was watching the premiere episode and was captivated. Here was a character who was constantly being belittled by her bigoted husband, Archie -- and, frankly, she didn't seem very smart. Yet the more Edith appeared on screen, the more it dawned on me that not only was she smarter than Archie -- she was wiser. And she was consistently, pitch-perfectly, funny.
Stapleton would go on to win three Emmys and two Golden Globes during the show's seven-year run, and along with that, the hearts of TV fans across the country. It was one of those rare acting jobs in which the actor beautifully, almost miraculously, aligned with the role -- the same kind of magic that made us eternally love Lucy. And Laverne and Shirley. And all four of the Golden Girls.
As we approach this week's Emmy Awards telecast, I am delighted to see this kind of lightning-in-a-bottle alignment being celebrated again -- and, amazingly, it's not just for one show or one role. Across the entire Best Actress and Supporting Actress categories, from drama to comedy to miniseries, we are witnessing some of the most outstanding performances television has seen in years -- so dynamic, in fact, that predicting a winner in some of the categories has become almost impossible.
The immeasurably talented Maggie Smith is going for her second consecutive Supporting Actress Emmy for her turn as Violet, Dowager Countess of Grantham in "Downton Abbey" -- and no one would be surprised if she scored the repeat win. Her exquisite combination of haughtiness and heart -- no small feat to pull off -- is one for the record books.
Then there's Julianne Moore as Sarah Palin in the TV movie "Game Change." Like everyone else in America, I witnessed the wild pyrotechnics that accompanied the real-life Palin's emergence in our political culture -- from the nightly news clips to Tina Fey's hilarious send-up. So I wondered how Moore's spin as the former Veep candidate was going to make us forget Fey's parody, and give us an inside peek into Palin herself -- from her signature dauntlessness to her secret insecurities. Moore did just that, logging in a performance that is truly Emmy-worthy.
Julianne isn't the only film veteran vying for TV's golden statuette this year: Glenn Close ("Damages") and Kathy Bates ("Harry's Law") are facing off for the Best Dramatic Actress Emmy, while Jessica Lange ("American Horror Story") and Judy Davis ("Page Eight") are competing in the Supporting Actress in a Miniseries category. All four performances remind us of why these actresses are regularly in the audience at the annual Oscar awards.
The comedy category, meanwhile, is dear to my heart -- and this year, it's got a great field. From previous winners Tina Fey ("30 Rock"), Edie Falco ("Nurse Jackie") and Melissa McCarthy ("Mike & Molly"), to first-time-hopefuls Amy Poehler ("Parks and Recreation"), Zooey Deschanel ("New Girl") and Lena Dunham ("Girls") -- to the comedic maestro herself, Julia Louis-Dreyfus ("Veep") -- these women have provided TV viewers so many laughs over the years that it's almost a shame to have to pick a single winner.
But regardless of who you're rooting for, let's give three cheers to this unprecedented pack of terrific actresses in killer roles. Like the Ediths and Lucys and Golden Girls before them, they are not likely to fade from our memory.
Here's a look at some of this year's hopefuls -- along with a few actresses we wish had been nominated (Kyra Sedgwick? Hello? She's our female Columbo!). I'm sure you'll agree that, the envelope notwithstanding, all of the nominees have already proven themselves winners. Enjoy!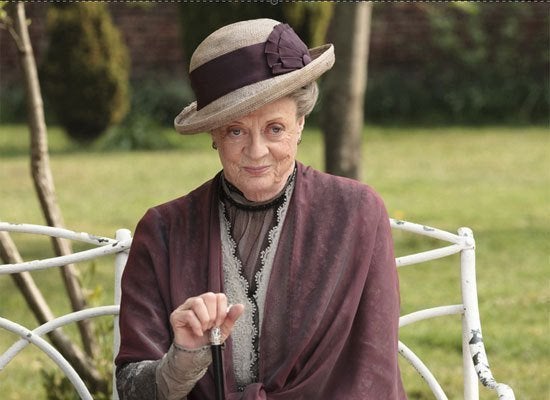 Emmy Women We Love
Related
Popular in the Community