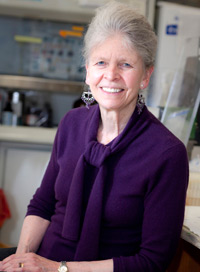 When Nobel laureates do noble deeds, it does not go unrecognized. Using his winnings from the 2000 Nobel Prize in Medicine, Dr. Paul Greengard of The Rockefeller University, along with generous supporters, established the Pearl Meister Greengard Prize to celebrate the outstanding contributions of women in science. On November 29th, the prize will go to Dr. Joan A. Steitz, who laid the groundwork for our understanding of how our cells use the information embedded in our genetic code.
Dr. Steitz, a Minnesota native, didn't follow her first inclination to go to medical school, and for that, molecular biologists thank her. After earning her BS in Chemistry from Antioch College in Ohio in 1963, Dr. Steitz became the only female of ten graduate students enrolled in the Biochemistry and Molecular Biology PhD program at Harvard University. She performed her doctoral work at the neighboring Massachusetts Institute of Technology, studying under the mentorship of Dr. James Watson, the co-discoverer of the DNA double helix. As the first female graduate student mentored by Watson, Dr. Steitz was able to develop her passion for the molecular world, and "focus on the important questions in science," in particular, questions pertaining to the structure and function of ribonucleic acid (RNA) in bacteria.
In 1967, her studies with Watson lead her from Cambridge, MA to Cambridge, England, where Dr. Steitz began to study RNA biology in higher organisms, including humans. By 1970, Dr. Steitz made her way back to the US, continuing her work on RNA as an assistant professor at Yale University.
The Steitz Laboratory at Yale has been instrumental in the field of molecular biology, but perhaps Dr. Steitz and her team are best known for identifying RNA-protein complexes called small nuclear ribonucleoproteins, otherwise known as snRNPs (pronounced "snurps"), which are critical players in making proteins. Basically, snRNPs identify portions of messenger RNA (mRNA) that do not code for proteins, and then act to remove them, ultimately resulting in a mRNA sequence that can be read straight through.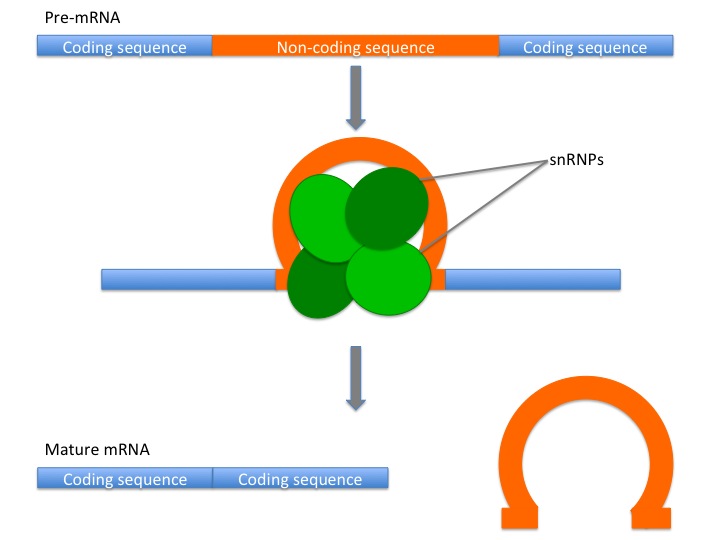 This work has evolved over the years, and now Dr. Steitz, who is still at Yale, though as a Sterling Professor of Molecular Biophysics and Biochemistry and a Howard Hughes Investigator, is applying her research to help gain new insights into the development and treatment of the autoimmune disorder lupus.
However, Dr. Steitz has done more for science than what her research suggests, specifically for women in science. During her tenure at Yale, Dr. Steitz has been a champion for women who choose to pursue a career in the sciences, initiating a mentoring program for women faculty at Yale. In addition, Dr. Steitz is a founding board member of the Rosalind Franklin Society, and a major contributor to a recent National Academies of Sciences report on women in academic science.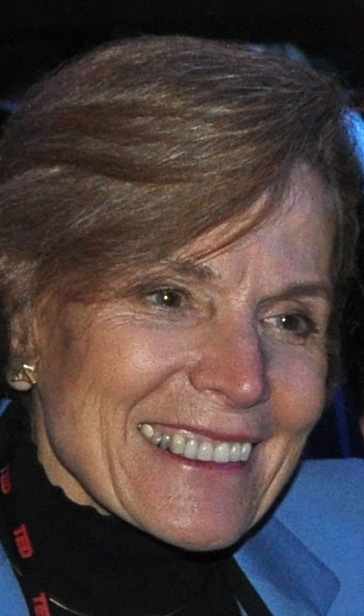 Dr. Steitz will be honored as the 2012 Pearl Meister Greengard Award recipient on the evening of November 29th at The Rockefeller University's iconic Caspary Auditorium. As per PMG tradition, another phenomenal woman in science will present the award - renowned oceanographer, environmentalist, and aquanaut, Sylvia A. Earle, PhD. Dr. Earle has been dubbed a "Living Legend" by the Library of Congress, and currently serves as a National Geographic Explorer-in-Residence, and is the chairwoman and founder of the Sylvia Earle Alliance, which is an organization committed to raising awareness for marine life.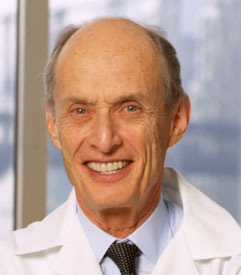 Dr. Greengard named this prize after his late mother, nee Pearl Meister, who died while giving birth to him, and sees Dr. Steitz as a revolutionary scientist. "Joan Steitz, in addition to being a leader in the field of RNA biology, has been a role model for young women seeking careers in biomedical research," says Dr. Greengard. "Her success, in the face of gender discrimination early in her career, exemplifies the spirit of the Pearl Meister Greengard Prize."
For more information about the Pearl Meister Greengard prize, you can go to the RU website, or check them out on Facebook.
REAL LIFE. REAL NEWS. REAL VOICES.
Help us tell more of the stories that matter from voices that too often remain unheard.