Wow, what an incredible weekend, Seattle, and what an amazing experience full of sensory overload for those who love being immersed in the world of art.
Year three of the Seattle Art Fair gave Seattle a chance to take a deep breath and finally feel that Seattle has become a world class art city. The Seattle Art Fair will not only survive, it will thrive. Gallery owners from across the globe and local gallery owners reported robust sales. There was enough art from literally everywhere for anyone to find something that spoke to them, and if they bought it they did so with a smile. Members of the Seattle art community came together and felt like the Seattle Art Fair had finally become our own mid-Summer gathering place.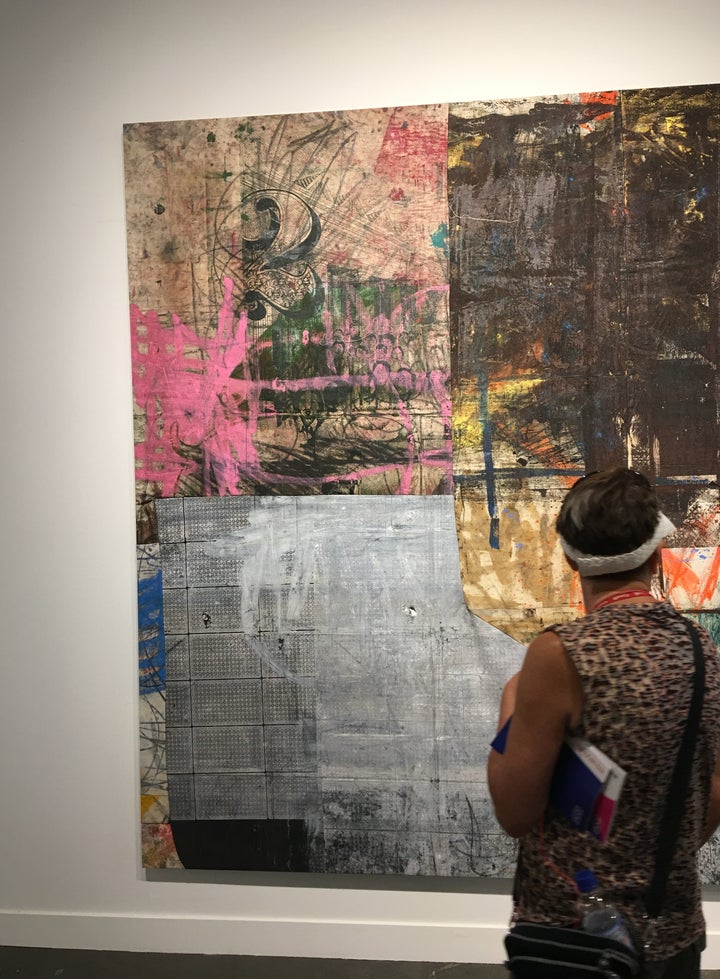 If you're an art lover in Seattle, and you didn't go to the third annual Seattle Art Fair, you missed out on what's become a yearly artsy bacchanal in Seattle. And this year, everyone seemed to be in the best mood of any year up to this point. Several factors came together to make this a festive and successful art fair: exponentially more galleries exhibiting, galleries were in a selling mood and local buyers were happy to buy, and the hot and smoky weather messing with the air quality outside and the cool vibes inside made wandering through the fair even more pleasurable.
The Seattle Art Fair has grown each year, and in year three it was best just to go with the flow of the overwhelming experience of so much art one was literally spinning in circles, deciding which gallery to take in next. The art viewing experience has been heightened by the number of galleries presenting going up from 84 to 100 galleries from around the world, exhibiting modern and contemporary art.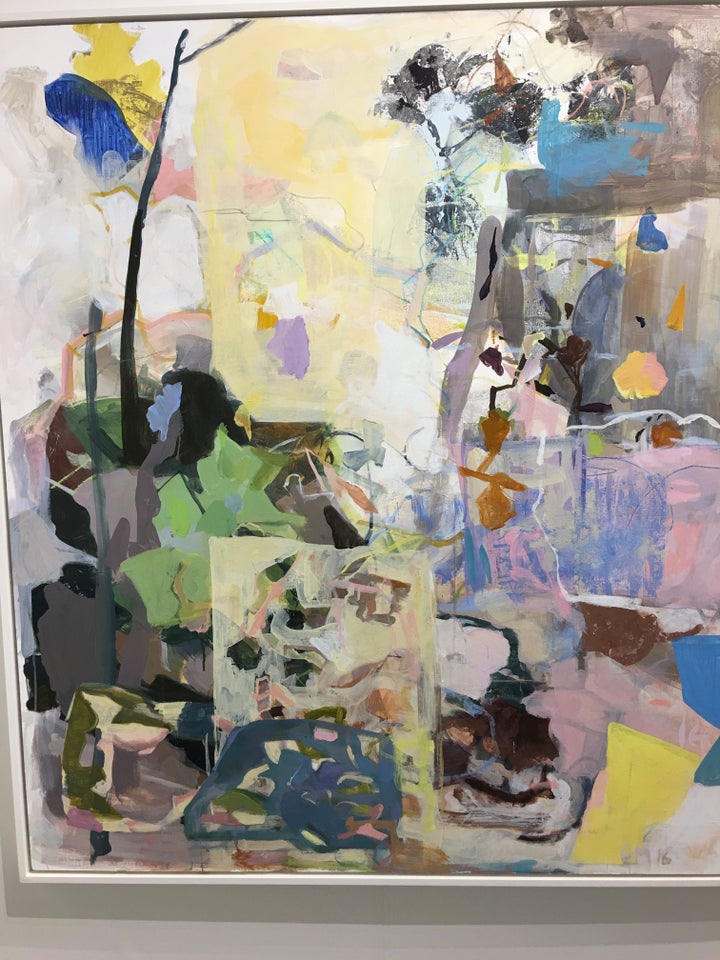 The overall impression I received from speaking to many of the gallery owners was that viewers in Seattle were engaged in looking, extremely knowledgeable, and research oriented. All of which bodes well for the future of the Seattle Art Fair.
One of the booths I visited several times showed the work of Rose Marcus, a photographer from New York, with two selections from a body of work she's been creating for five years, according to Alexis Rose from Night Gallery in Los Angeles. The photographs she showed were taken at the John Lennon Memorial at Strawberry Fields in Central Park from various angles. Her photographs are created to feel "accidental on purpose" and look like they could've been taken by a smartphone. To achieve this studied form of casual, she photographs through photographs she's taken, to get a doubling layered effect. Afterwards, the large-scale photos are printed on tempered glass, giving the viewer a slice of a corner of the city in motion, that feels as if they could've seen it out of a corner of their eye.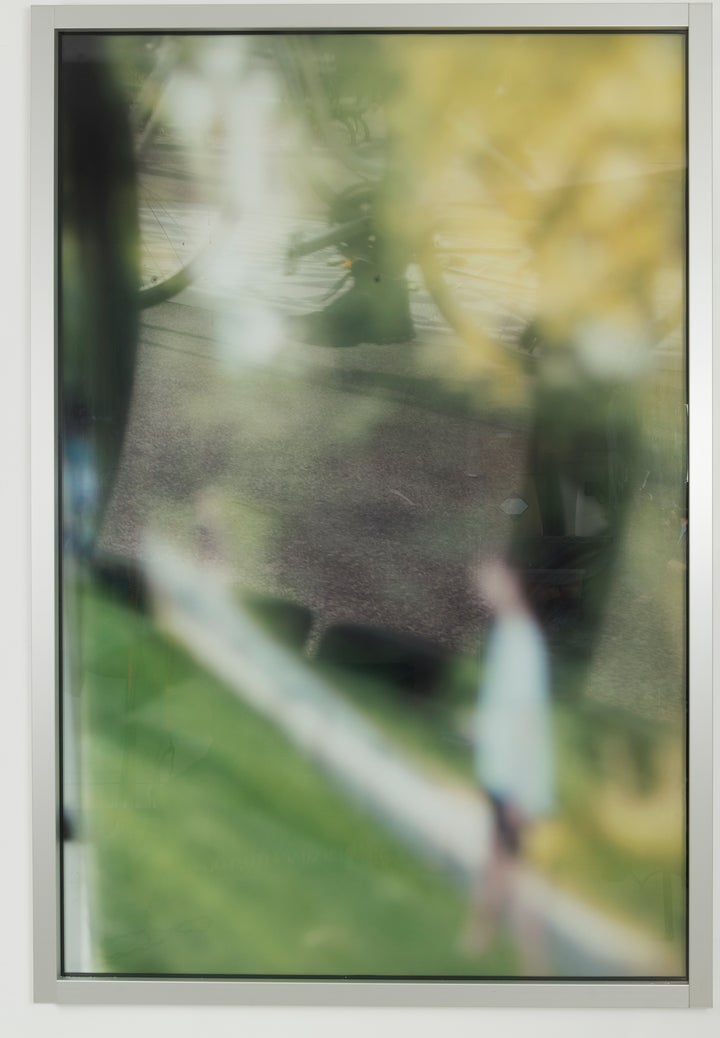 I also spoke with Eleana Del Rio, of Prographica/KDR Gallery in Seattle (Koplin Del Rio Gallery was formerly located in Culver City, CA.). Eleana partnered with Seattle's well known Traver Gallery to show a pair of brothers from Los Angeles who made wildly visionary artwork that mesmerized everyone who walked by. "It's my first year being in the Seattle Art Fair, and I'm very excited to be involved since I'm a recent Los Angeles transplant," Eleana said. "Since Traver and I had both shown Einar and Jamex de la Torre, two brothers who were shown at both my gallery in Culver City, and at Traver Gallery in Seattle, for decades. We realized we wouldn't be able to do this with any of our other artists, and only with these irreverent non-traditional brothers. They bridge so many cultures and artistic disciplines – not being fully in the glass world, not being fully in the contemporary world, not being fully in the Chicano world – they have created their own unique vision. I'm glad we chose the de la Torre brothers to show since it feels like the perfect combination of conceptual and accessible."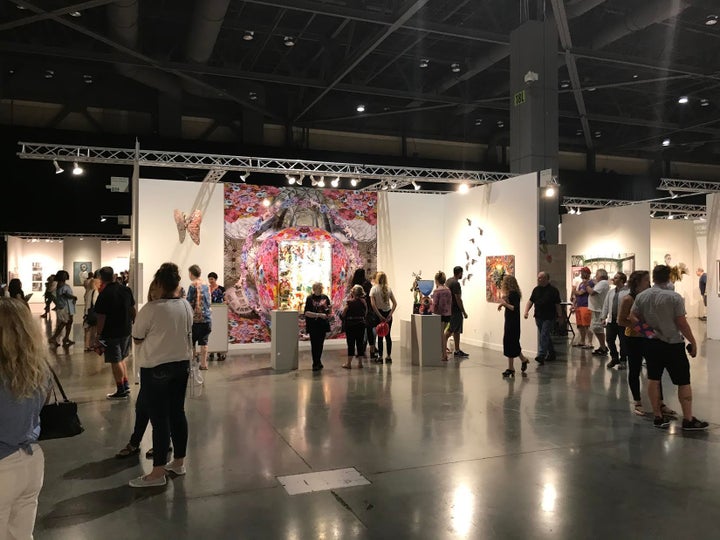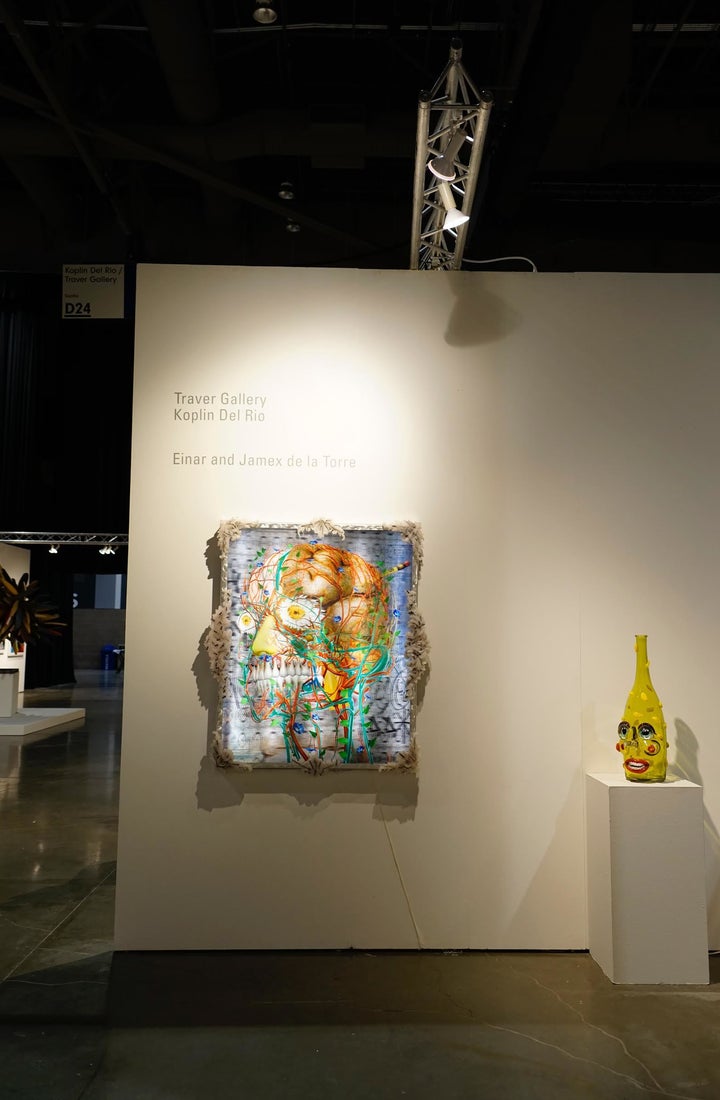 The joy of a first time exhibitor at the Seattle Art Fair was fully on display in the form of Bertrand Scholler, founding Partner of 55Bellechasse gallery from Paris and Miami. Bertrand visibly enjoyed the reactions and interactions he had with fair attendees. He was showing Pascal Vochelet from Marseille, an intriguing figurative painter, who put shadowy imaginary rock band political operatives, mysterious headless nude sculptures in overflowing bathtubs, and cubist ghostly figures in his paintings. 55Bellechasse also showed work from Niloufar Banisadr, a photographer who uses herself as a model, with a pulled back headscarf and bare midriff, reflecting the stark division between artistic freedom and censorship.
Visual art connects people in a different ways from the other art forms, but wow, when it connects like it did over Seattle Art Fair weekend, it resonates in the local art community for weeks and months. Here's to next year's art fair.
Popular in the Community