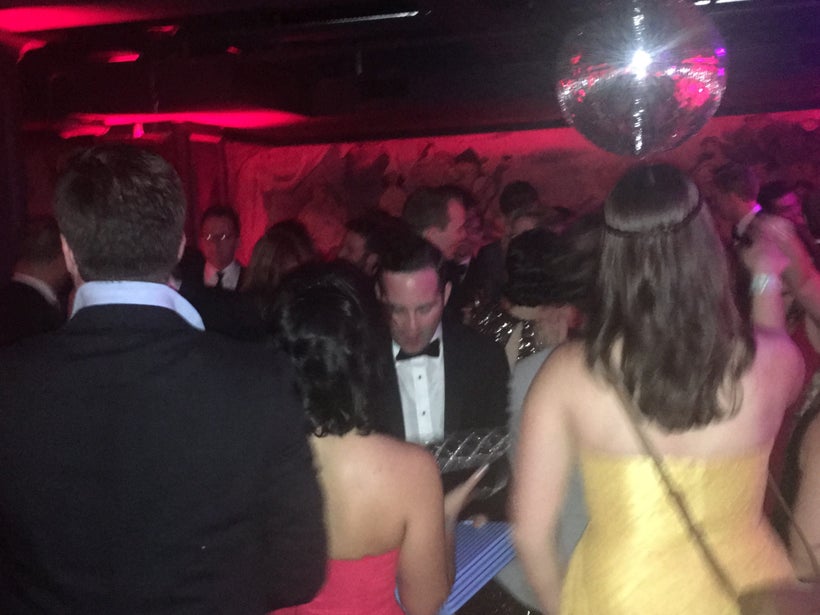 Well, another Tony Awards is in the record books. The 2017 awards were perhaps the most embarrassing of my career. An award show with completely perplexing choices: from host Kevin Spacey doing a Johnny Carson impersonation to bizarre numbers from shows.
I have to hand it to Kevin Spacey. He did a solid job on the opening. But the impersonations. Why? First, a lot of people watching didn't even get most of it. Second, the show is long. Extended bits that feel like filler are not necessary. And they weren't really funny. So I am just not sure who thought they were a great idea.
Then we have the number choices. Okay, we all knew about "Penny in My Pocket" coming into it. It was still disconcerting watching it however. What of the people who didn't know about the saga? It felt like someone was punking the audience. I like David Hyde Pierce, don't get me wrong. There were a lot of people out there who wanted to see a number from Hello, Dolly! though. And, even if you couldn't do one with Bette Midler, why not "Ribbons Down My Back?" Instead you have a guy with a funny mustache--and, yes, he's famous but it's not as if many people are buying tickets to see him or there are tickets to buy--vamping through a song no one has ever heard.
Then you have shows like Groundhog Day. Groundhog Day has a bunch of really crowd-pleasing funny numbers. Yet they chose to present a fairly serious one that isn't particularly good. Now the show is very technically complex, so maybe that was the only number they could safely do? But I don't think so. And perhaps the saddest part about it was nominee Andy Karl is so so so good in the show. He is giving an athletic, charismatic performance. The number the production chose didn't highlight his, or the show's, strengths.
The Sunday morning rehearsal was pushed later, social media was banned and we were promised surprises. And, yes, there were things that were not featured during the rehearsal. Except none of them were that great. What will middle America think? One of my closest friends, who loves the theater, told me at 9:45pm she couldn't take anymore. "Tell me when Bette's category is close," she texted. I alerted her. But who else missed it?
There were high points: big winner Dear Evan Hansen and The Great Comet of 1812 in particular came off well. (If that Comet number doesn't sell a ton of tickets, I don't know what would have.) It was in general lackluster though. In fact, the prime topic of conversation at the DKC/O&M Tony party--back at the swank Carlyle--was how bad the ratings will be. Nevertheless, the party was fun.
The annual after after party, hosted with flare by Rick Miramontez and husband Jamie Dumont, is where pretty much everyone gathers. Marissa Jaret Winokur and Matthew Morrison pose for Hairspray reunion shots. Winner Bette Midler sits with Ruthless People and Drowning Mona costar, and fellow Tony nominee, Danny DeVito (but refuses to be photographed). Omelettes come out at about 2:30am. Two aspiring writers think they can pitch their show to Glenn Close at 3am and Close nicely listens about the "emotional roller-coaster" of the plot until Nick Kroll mercifully interrupts. Oh, and there is a dance floor where people holding Tony Awards dance to "Gettin' Jiggy wit It." I left at around 4am and it was still going strong. As it should be. This is the night were Broadway not only struts its stuff to the ticket-buying public, but also the night where everyone celebrates each other. That is worth staying up until the wee hours, amazing telecast or not.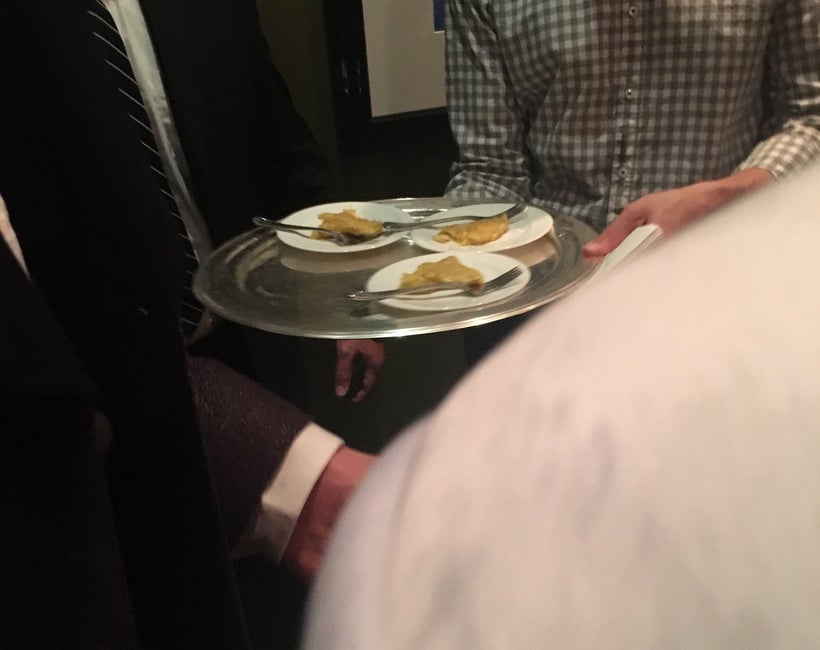 Calling all HuffPost superfans!
Sign up for membership to become a founding member and help shape HuffPost's next chapter
This post was published on the now-closed HuffPost Contributor platform. Contributors control their own work and posted freely to our site. If you need to flag this entry as abusive,
send us an email
.