The year 2017 has seen some turbulent changes. Protest movements, legal reforms, political upheavals dominated the headlines. Will 2017 be the watershed moment for gender equality, as brave women break their silence on gender-based violence in unprecedented numbers, and men and women come together to challenge inequality and stereotypes?
At UN Women, we work with brave women and men every single day, many of whom you may never have heard of. Women who have broken the barriers at home and in politics, men who have refused to stay silent bystanders, and refugees who have shown us what resilience looks like.
Take a look back at some of their stories.
Hayfa Sdiri, Tunisia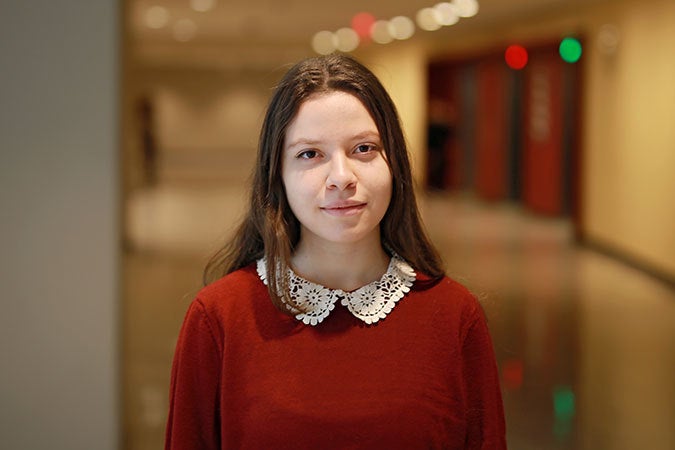 In February 2017, Sdiri founded Entr@crush, a new kind of online platform for Tunisian youth who have entrepreneurial ideas, to network with like-minded people, donors and entrepreneurs. It provides e-learning courses in a variety of topics, from management and accounting to communications, to prepare young entrepreneurs.
She says, "One day, I want to wake up to find gender equality is real. I will stay out late that night; I will wear whatever I want to, without worrying about being harassed. I will be free to live by myself if I wanted to; I will earn as much as a man."
Koyesh Miah, Bangladesh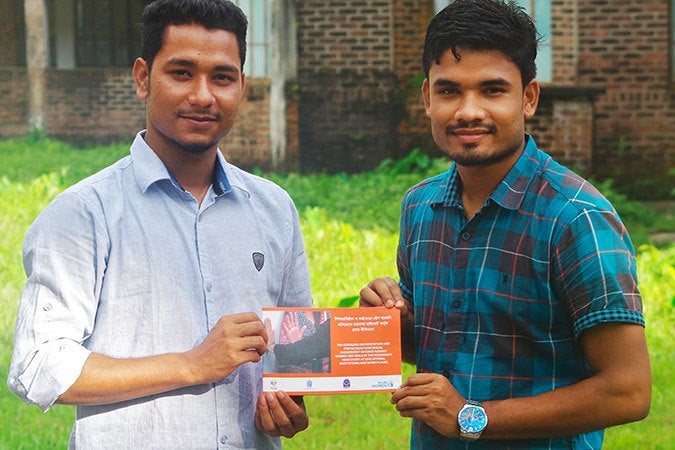 Koyesh Miah attends Shahjalal University of Science and Technology in Bangladesh and until recently, used to be a silent bystander, like many others, when other men sexually harassed women. Since participating in a UN Women programme, Miah started to understand the serious ramifications of sexual harassment and is ready to tackle it head on.
Koyesh says: "Before we joined the campaign group, many of us thought [sexual harassment] was harmless fun...We didn't realize how our behaviour affected women and girls.
Through the campaign, students got the opportunity to hear from their female classmates about the way they feel about sexual harassment. It helped us understand how much this so-called 'funny' behaviour humiliated women and girls…how it affects their self-esteem, confidence, mobility and opportunities.
Today I know how to raise my voice against sexual harassment. Whenever and wherever a girl faces harassment in front of me, now I never think twice about protesting."
Oralia Ruano Lima, Guatemala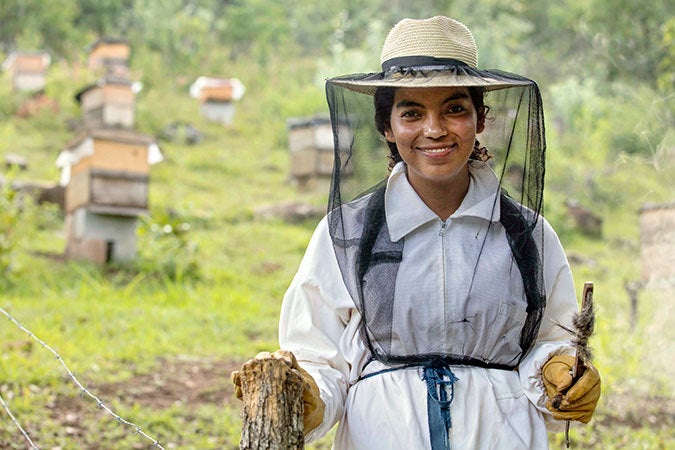 Oralia is the treasurer of a women-led association, Asociación Comunitaria Integral Productiva in the village of Urlanta, in the south-eastern region of Guatemala. She is also the founding member of the Guatemalan organization, "Women to Generate Rural Success" (MUGER). Oralia's daily routine consists of managing 53 hives that produce 150 bottles of honey in peak season.
Before the project, women were expected to have babies and stay home, while the men earned and made all the decisions. But with funding from UN Women and the International Fund for Agricultural Development (IFAD), the female beekeepers of Urlanta have brought sustainable jobs and income to their communities and challenged gender roles.
Oralia says, " Surrounded by the bees, I think about all that we can still accomplish. When I'm stung, I am reminded of how strong I already am."
Abla Al Hajaia, Jordan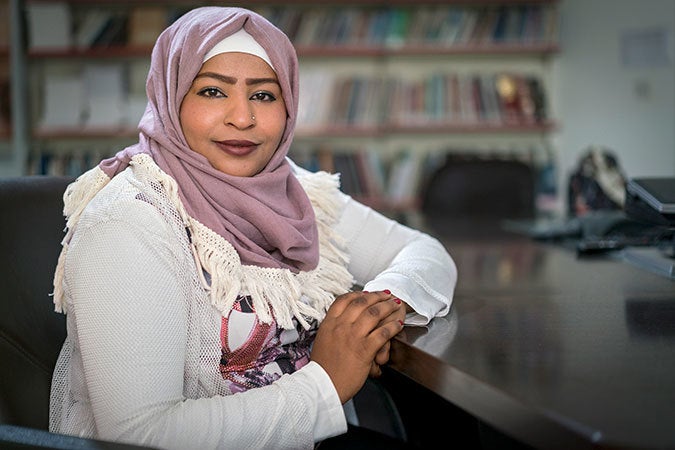 Abla is working to establish a national youth alliance in Jordan. She was among 104 women who received leadership trainings in 2016, as part of UN Women's regional Spring Forward programme. In 2016, 20 female Members of Parliament were elected in Jordan—the highest number of female MPs in the history of Jordan—out of which, seven had participated in capacity building initiatives by UN Women and the Jordanian National Commission for Women.
"For me, educating women on their basic legal rights is the need of the hour. Many have no information on how to protect themselves or exercise their rights. The entire future of a woman can change if that changes," Abla says, adding, "I made history by becoming the youngest City Council member."
Shirley Pryce, Jamaica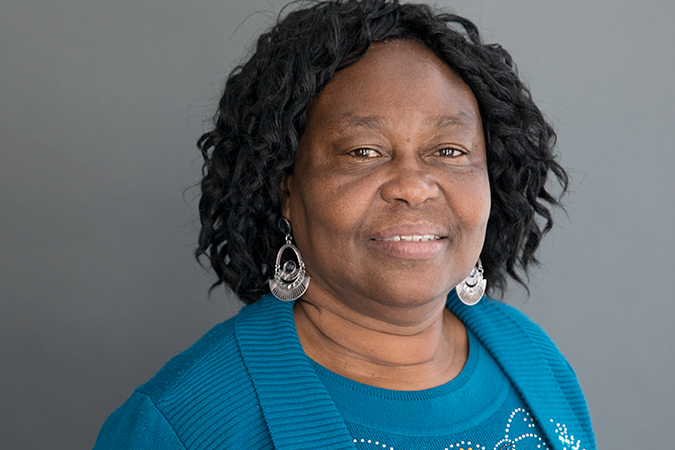 Before Shirley became one of two Caribbean representatives who participated in the International Labour Conference to develop and adopt the landmark Domestic Workers Convention in 2011, she worked for a family of four in Kingston for nine years. She yearned to study and eventually enrolled in evening classes. Her employers were not supportive, and after she completed school, she started organizing domestic workers. "I didn't want others to go through the hardships I had to suffer," Shirley says.
She adds, "People say that I am very bold. I am bold for change. When I approach government officials, I say, we are not asking you for favours. You are our government and you're here to work for us."
Adão Paía, Mozambique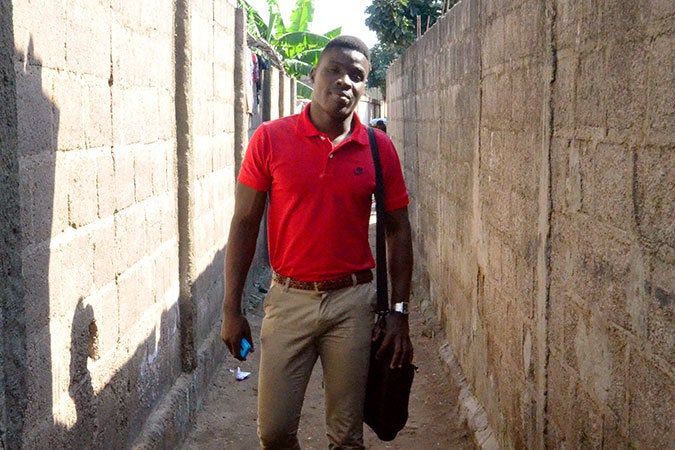 Adão Paía is a young man who dislikes all forms of violence. Living with abuse since he was five, he feels that he had no childhood. Today, he works to convince men and boys in his community to share domestic responsibility with women and reject gender-based violence.
Since 2013, Adão has been part of the Men in the Kitchen programme, which combines community dialogue and reflection on gender-related topics with workshops on nutrition, education, agro-processing and preparation of nutritious recipes based on local resources.
He says, "The violence that marked my childhood made me the activist I am today."
Related
Popular in the Community