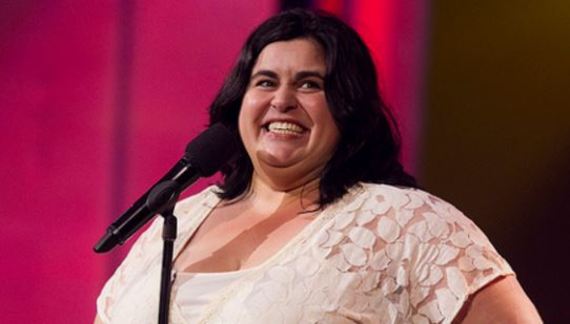 Back in 1995, the Tim Sims Encouragement Fund (TSEF) was created as a way to promote rising comedic talent within Canada. Named after the late actor and comedian Tim Sims -- who mentored countless young artists during his brief but memorable life -- the fund has been a respected cornerstone of the country's arts community.
For the past 20 years, the TSEF has produced its annual Cream of Comedy showcase, where up-and-coming performers vie for attention and exposure (and one is crowned the winner of the Tim Sims Encouragement Fund Award, garnering industry support and financial compensation). Alumni include Nathan Fielder (Comedy Central's Nathan For You), Jessica Holmes (Air Farce), Graham Wagner (The Office), Katie Crown (Total Drama, Kroll Show), Levi MacDougall (Conan), Darrin Rose (Mr. D), and Tracy Dawson (Call me Fitz).
"When you see how many of our past award nominees and winners who've gone on to become today's top comedy professionals, it validates the purpose of the Tim Sims Encouragement Award," says Lindsay Leese, Founder and Director of the Encouragement Fund.
Alas, all good things must come to an end. The 20th Cream of Comedy show -- held October 26 at Second City Toronto -- will serve as a final curtain call. Fortunately, there's a silver lining or sorts. The Tim Sims award will live on through the Humber College Comedy Program and The Second City Training Centre. On an annual basis, both training organizations will independently select their own outstanding emerging comedic act to be awarded a $2500 prize.
Hosted by Tim Sims Encouragement Award alums Debra DiGiovanni (Just For Laughs, Last Comic Standing) and D.J. Demers (Conan, 2014 Just For Laughs Homegrown winner), the Monday night gala will bypass its usual competition element to celebrate two decades of Cream of Comedy performers.
Roughly two dozen Canadian comics are confirmed, including Gavin Crawford (22 Minutes), Ryan Belleville (Satisfaction), Craig Lauzon (Air Farce), Dawn Whitwell (Baroness Von Sketch Show), Pat Thornton (Sunnyside), and Laurie Elliott (Camp Lakebottom).
Tickets are available at 416.343.0011 or SecondCity.com, with proceeds to benefit the Tim Sims Encouragement Fund.
Popular in the Community