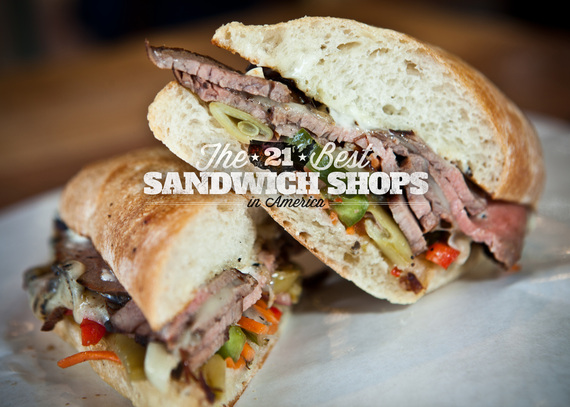 The perfect sandwich is hard to find. But when you do find it, you have to pay homage. From superior ingredients to the freshest-baked bread and sauces that make you say, "Dammit, I kind of want to drink that!", the ideal sammie has to strike a delicate balance, and the people who make them have hit upon something way more important than just a portable meal.
So, without further ado, here are the 21 best sandwich shops in America. Prepare to get hungry: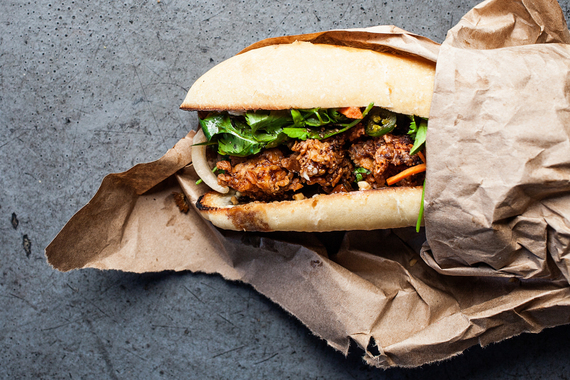 BUTCHER & BEE -- Charleston, SC
WHAT YOU'RE GETTING: Whatever's available
The only BYOB joint in Charleston also makes its finest sandwiches, which you can knock back in a dining room that feels like a friend's place. Their menu, scrawled on a chalkboard, is constantly changing depending on the region's local offerings, but always features innovative creations such as the General Tso's-chicken sandwich, with their crunchy version of the distinctly American-Chinese dish, replete with broccoli rabe, jalapeños, and carrot slaw on a crispy roll. Oh, and heads up -- they're also open late on weekends, meaning this is generally where the party will end up anyway.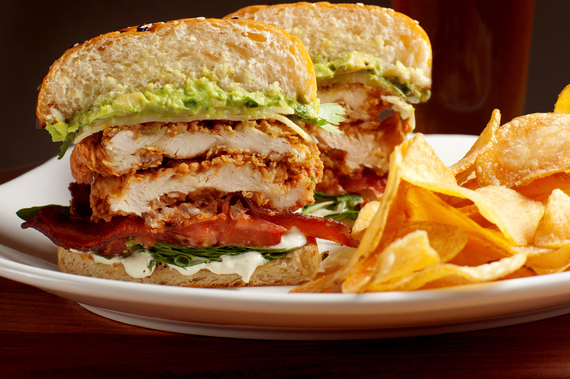 CREDIT: East Hampton Sandwich Co.
EAST HAMPTON SANDWICH CO. -- Dallas, TX
WHAT YOU'RE GETTING: Fried chicken + jack
A relative newcomer to the sandwich scene, East Hampton was founded in 2012 by an aspiring lawyer who traded tort reform for torta reform (sorry) and assembled a team of sandwich-crazed artisans to help him advocate for YOU. What resulted is a sleekly minimalistic temple of farm-to-table goodness, with the likes of Southern fried chicken, avocado mash, pepper jack, greens, and cured bacon with a jalapeño cream sauce, where they have quite obviously plead guilty of being totally awesome.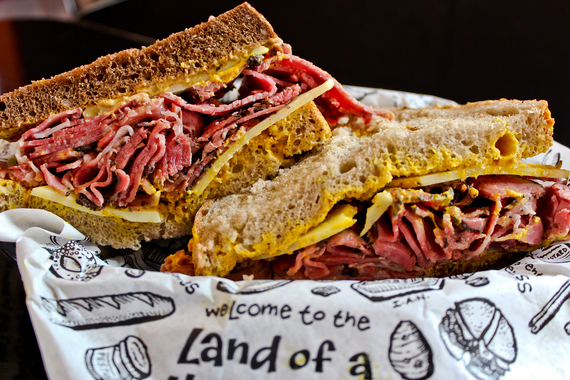 ZINGERMAN'S -- Ann Arbor, MI
WHAT YOU'RE GETTING: Jon & Amy's Double Dip
We already mentioned Zingerman's in our college sandwich-shop roundup, but that didn't mean that they didn't warrant being mentioned again -- and here we are! Zingerman's isn't just a sandwich shop; it's an institution, with a creamery, a roadhouse, and a bakery, all rolled up into a package that also happens to sling some of the best deli meats, pickles, and sides in the entire country. It's a little on the pricey side, but that's a non-issue when you consider the fact that you'll be getting piles of pastrami, corned beef, Swiss & Wisconsin muenster cheeses, and two types of deli mustards (when you order their famous Jon & Amy's Double Dip), in addition to the hundreds of other combinations they have available for revelers.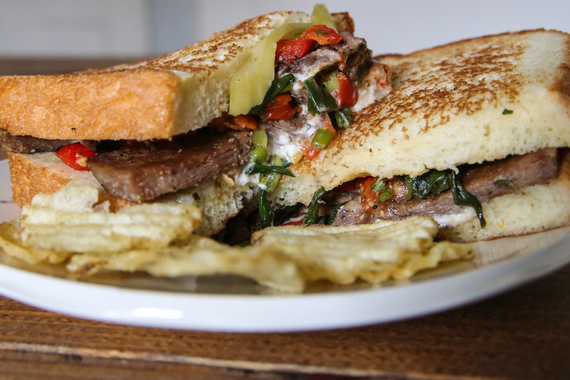 NOBLE SANDWICHES -- Austin, TX
WHAT YOU'RE GETTING: The Noble Pig
Putting Northwest Austin on the foodie map, Noble Sandwiches took a gamble opening in the suburbs in late 2010 and quickly garnered a rep for sandwiches worth a half-hour drive. Everything's made in-house from the bread to the bacon, which you can literally take home thanks to a deli case stuffed with meats and charcuterie. The signature 'wich is the seared beef tongue (smoked green onions, red pepper relish, aioli) that's a modern flip on Mexican lengua, but they're also rocking more traditional fare like the eponymous Noble Pig, stacked with spicy ham, pulled pork, prov, and -- of course -- bacon.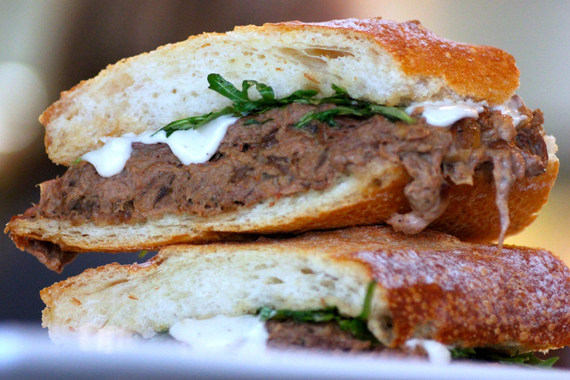 MASTERPIECE DELICATESSEN -- Denver, CO
WHAT YOU'RE GETTING: The Braised Brisket
Not many chefs open a great sandwich shop and then open a truly great restaurant, but Denver's Justin Brunson did just that. Making his mark on the Denver scene with Masterpiece Deli (which just opened its second location in town), Brunson won the hearts and arteries of the Mile High sandwich-loving community with selections like a Cubano (slow-roasted mojo-brined pork, Black Forest ham, Swiss cheese, garlic aioli) and a 12-hour-braised beef brisket sammie (with Tallegio fondue on a baguette). Be sure to top whatever sandwich you get with Denver Bacon Co. bacon -- obviously, if you're already going to open a great sandwich shop and a great restaurant, you should start your own bacon company, too.