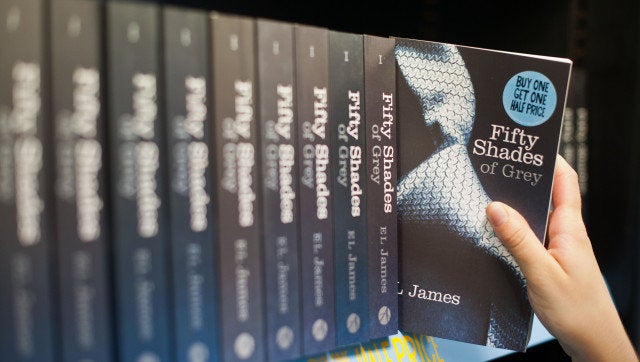 We at Center for Healthy Sex (CHS) have released our annual best/worst sex list for 2012. Though there were not as many spectacular sexual implosions in 2012 (remember 2011's Charlie Sheen, Dominique Strauss-Kahn, Herman Cain, Arnold Schwarzenegger, Jerry Sandusky and Anthony Weiner?), there were still significant political and social developments that will have implications for healthy sex for years to come.
Why do these stories matter, and why do we care how sexuality affects society? Because eroticism is a fundamental, connective energy that can fulfill all our most heartfelt desires. Relational sex is more than a symbol of whether we play well with others; it's literally how we relate. Most of us lack adequate sexual education, which has become politicized to the point of incompetence. We sexually develop in the shadows. So by exploring our erotic values together, we transport this personal, powerful, wholehearted, carnal energy into the light.
We tend to think of the erotic as an easy, tantalizing sexual arousal. I speak of the erotic as the deepest life force, a force which moves us toward living in a fundamental way. (Audre Lorde)
At Center for Healthy Sex, we believe that healthy sex is consensual sex between adults and yields pleasure and personal growth. Everyone has the right to experience healthy sex free from trauma, abuse, violence, crime, lies, secrets, judgment, shame, guilt and regrets. Sexual rehabilitation begins with stopping problematic behaviors and leads to a meaningful life of emotional and sexual intimacy over time.
With that in mind, here are the top stories of 2012 -- the 10 best sex stories, the 10 worst sex stories and five honorable mentions for good measure -- and why they matter. We hope you find these picks provocative and ideally even erotically enlightening.
PHOTO GALLERY
2012: The Year In Sex
Sign up here to receive our "Daily Meditations" email, written by Alexandra Katehakis and Tom Bliss of Center for Healthy Sex to help you develop sexual and emotional intimacy.
Calling all HuffPost superfans!
Sign up for membership to become a founding member and help shape HuffPost's next chapter