Co-authored by Mark Simmons, co-founder WeMothers llc
Thanksgiving is around the corner. Time to be thankful and to have family and friends come together. But as we're getting ready to hang out with the family and eat too much we often tend to forget the obvious. Who organized all this? Who made it happen? Why, mom of course.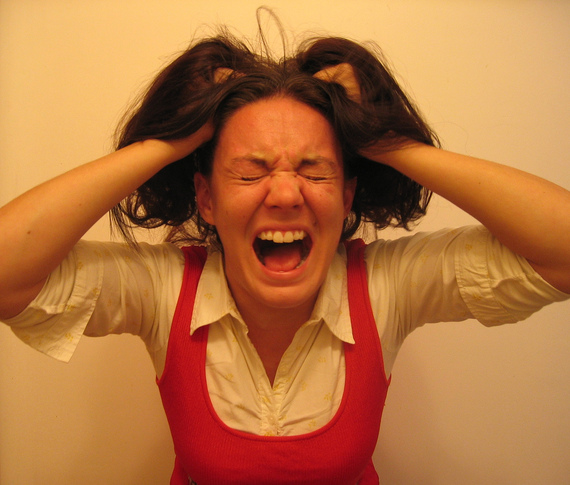 We asked the moms of www.wemothers.com what are the things they don't want to hear this Thanksgiving? They came up with this list:
1. "I'm glad we're doing it at your place since you're a stay-at-home mom and have more time."
3. "Mom, look what I did!" said proudly by your 4-year-old.
4. "Do you mind if I bring (insert name of friend of relative you really don't like and you pretty much know his or her friend will be a complete whack job).
5. "I brought all the ingredients for the side dish. I'm sure it'll take you a second to put it together."
6. "The house looks a bit messy."
7. Upon arrival, "What were we supposed to bring again?"
8. "Can I have a hot dog instead?"
9. "What do you have for (insert child's name here)? She doesn't eat (insert name of your signature dish that you've spent days preparing for)?" A. You hadn't been warned this darling child has odd eating habits, and B. You have nothing that you can whip up into something that doesn't look like goat's vomit.
10. "I bought my special dish. Where should I put it?" You bite your tongue and don't reply with the obvious answer.
11. "I didn't know you were pregnant again! When are you due?"
12. "You know, I would do it this way," said by mom or mom-in-law in an anxious and slightly aggressive manner that suggests you don't know really what the hell you're doing.
13. "What's that funny smell?"
14. "When's dinner ready?"
15. "Are you sure that's at the right temperature?" From a busybody female relative pointing helpfully towards the oven.
16. "Can I do anything to help?" said by a creepy male relative who is looking for an excuse to drink wine while standing too close to you in the kitchen.
17. "I think we're out of (insert any of beer, butter or toilet paper here)." From your lovely helpful partner whose sole job it was to stock up with Thanksgiving essentials.
18. "I think the toilet is blocked."
19. "Mom, is this meant to be crunchy?"
20. "We only use organic food, so maybe next year we should host."
21. "Do you have any more kitchen roll? There's been a little bit of an accident."
22. "Your couch/carpet is stain resistant isn't it?
23. "Oops I think we just ran out of wine."
24. "See you again next year."
25. "Is that the smell of burned turkey?"
And the one thing Moms should hear:
"Thank you mom, I love you."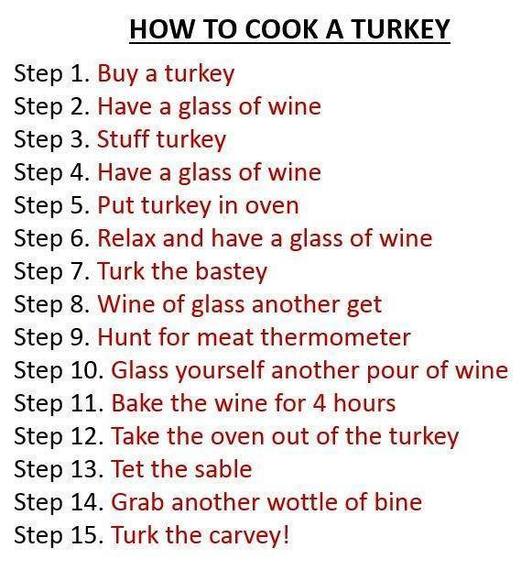 Happy Thanksgiving from WeMothers.