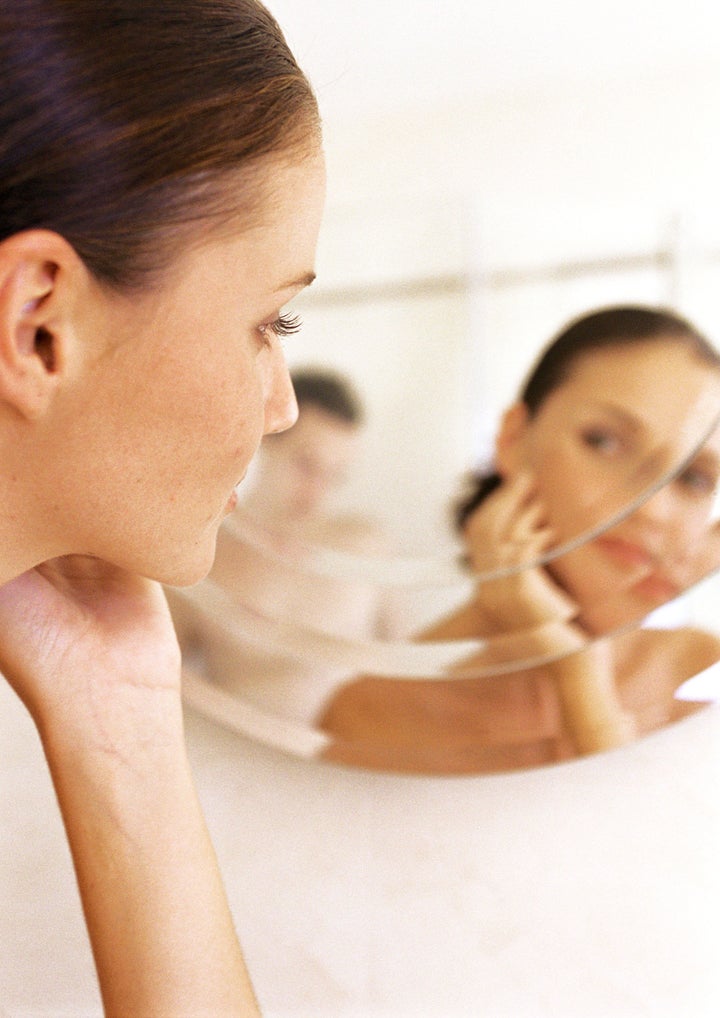 I'm not talking about the famous "27 Club," the one filled with elite rock stars who died at the age, although I wouldn't mind being with Janis or Amy for a day. There's another 27 Club. For some reason, at 27 years old, when I go on Facebook Monday mornings, I scroll through my news feed to a plethora of new engagements and weddings amongst my 577 friends (and that's edited down from about 800-something). Status updates, wedding albums, honeymoon shots and first-dance video clips.

Then, the other day I heard this story that a girl broke up with her boyfriend of seven years because he didn't want to get engaged. Notice that I call her a girl? She's 27, like me, and I don't think she's an adult. Hell, my last boss didn't think I was an adult -- in fact, I had been referred to as "one of the kids" in that office on more than one occasion. So if I'm one of the kids because of my age, why are the 27-year-olds around me getting engaged and married, so called adult-acts, if we're just children?

I have a very loving boyfriend of four years now (who is, gasp, 31), and although we talk about getting married often (I was a bridal editor for years, people), I don't feel the need to get that engagement "over with" by August 13, 2012 -- a.k.a. my 28th birthday. I've definitely felt the influence of it -- I did go get my late grandmother's diamond appraised (1.65 carats, by the way) -- but I only recently realized that I'm not in a super-duper rush when I heard about said girl above. It seemed crazy to me that she ended a serious relationship because he wouldn't put a ring on it. Her boyfriend was a perfectly nice, smart guy that seemed to have a lot to offer to any woman. Could he be a total douche? Quite possibly. But there's no denying that she felt the pressure because "the rest of her friends were also engaged." And what if the boyfriend wanted to make more money, or buy her a home first instead? Would that have changed things? I'm not so sure.

Reports line up with my Facebook feed, too -- in 2009, the U.S. Census Bureau reported that the average age for a woman's first marriage was 26.5; a man's, 28.4.

But I can't help but wonder why this is so. I know that the diamond and the dress and the party are seriously enticing, but after seeing a married-right-after-college Facebook friend clearly delete her profile of any evidence of her wedding, I realized that we (us collective 27-year-olds) are possibly too young to be doing this. Divorce? Already. Yikes.

In the past, when people were getting married at around this age, careers were set, lives were simpler. Thirty was 30. Forty wasn't the new 30, you know? So that's why rushing to get married seems so silly to me. If we're embracing that our lives are getting longer and developing over longer periods of time, there's no reason to rush into the ultimate act of adulthood, right?

Point is, I'm not against getting married at 27. In fact, I cried when my best friend from high school did just that. But she was totally ready. Her husband was totally ready. It was a beautiful thing.

But then I think about the girl who broke up with her boyfriend because he wouldn't propose and can't help but think that that itself was an incredibly childish thought. And why want something that should be for the mature if you're totally not ready -- or just still a bit immature? Make sure you want the relationship, not the rock. (Or whatever it is you're after.) And it's OK if that happens when you're 28. Or 38. 98, too.