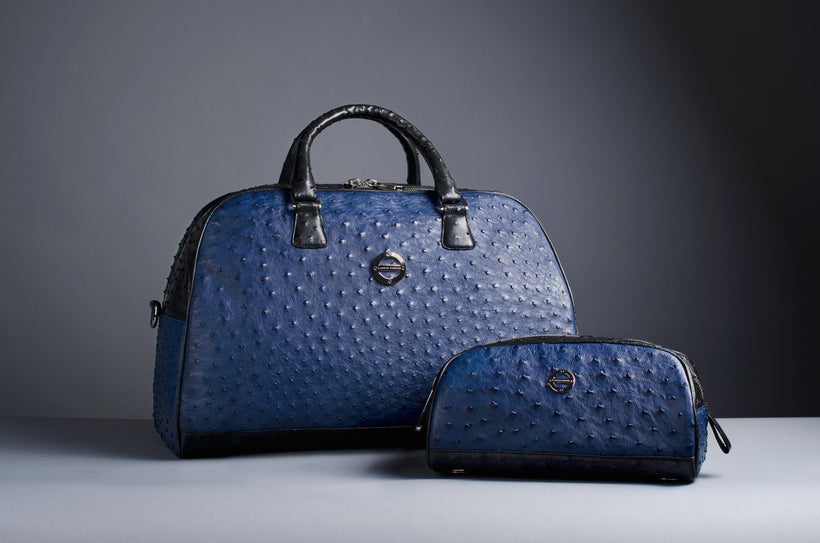 Occasionally, I come across an item that leaves me speechless and just have to share it with the world. Nestled into the foot of the Hollywood Hills, off of the infamous Sunset strip, lives an upscale boutique called Universal Body. They house some of the most exclusive brands from European and American designers like Alexander Simai, Argyle Grant, D.Hedral and Unconditional to name a few. For the most part, it's uber exclusive athleisure duds, but they also carry edgy jewelry, imported mud masks, and Hermés cologne sets that you can't pick up at any 'ole Barney's department store.
It was here that I discovered this ultra luxe gym bag worth... ooooooh $28,000! Before you start in with the sardonic comments - no you can't drive it, no you can't eat it, and no you can't live in it! But if you can afford it... WHY THE HELL NOT?
I mean, don't take my word for it. Let's ask the designer, Farbod Barsum about his one-of-a-kind work of art.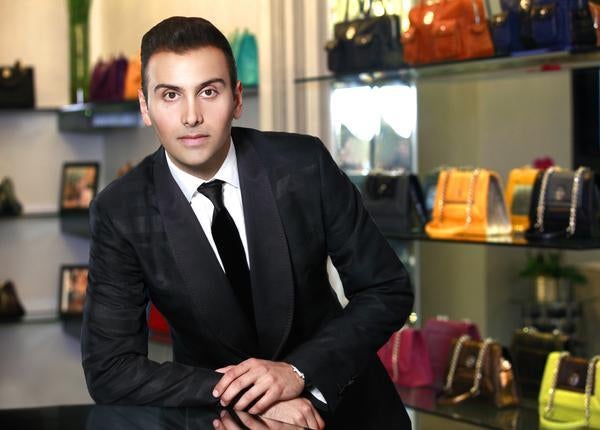 Hi Farbod, we want to know about the designer! Where are you from? How did you get started in this business?
I was born and raised in Southern California into a family of two architect parents and spent my educational years honing in on the world of art and design. I studied Art History at UC Berkeley, fashion design at FIDM (San Francisco), followed by a Masters in Architecture, at Newschool of Architecture and Design (San Diego). My education in art, fashion, and design was strengthened by a strong background in retail where I worked for high end designer boutiques and department stores in all positions from sales to buyer to manager, ultimately to finish that rigorous training by apprenticing under the late Bijan, designer of the eponymous 'World's Most Expensive Boutique' on Rodeo Drive. From that point, I was ready to create my own vision and make a mark in the world of couture when I founded my company in 2010.
What other types of bags do you design?
In addition to this ultra-luxe sport bag, my main collection is comprised of handbags, evening bags, totes, duffle bags, executive pieces (briefcases, messenger bags, tote cases), complimented by a full selection of wallets, belts, cuffs, passport wallets, card cases and keychains.
Alright, let's talk about this $28,000 gym bag. What's it made out of?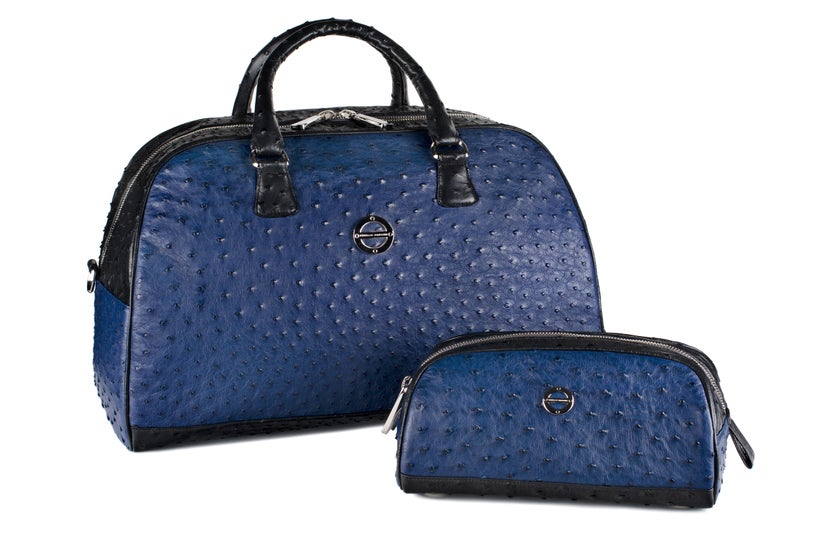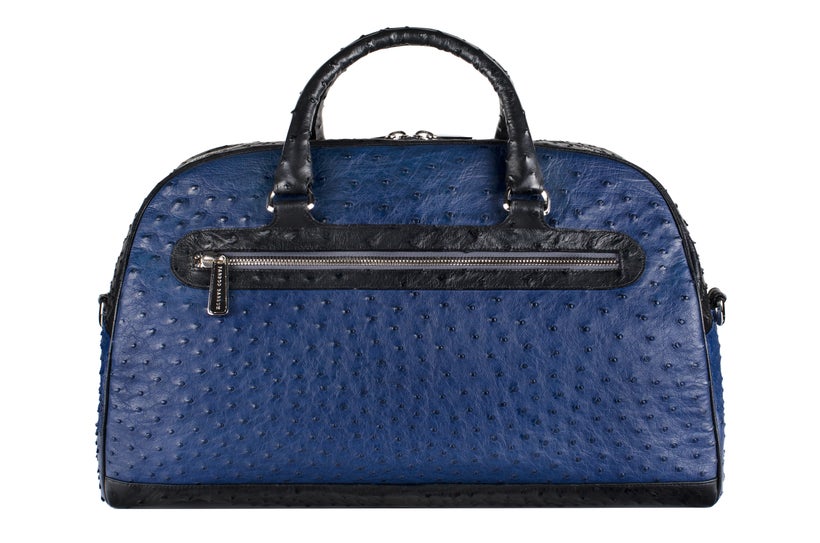 Ok, Where was it manufactured?
All of our products are handmade here in the U.S. by master artisans. Even the hardware is handmade here in the U.S. as well as the lining and hand-woven fabric used to construct the dust bags.
Any special features?
It includes a detachable shoulder strap and a matching toiletry case. All the inside lining is trimmed in ostrich French binding for added durability. What does French binding mean? Can you tell us about that process? French binding Is when panel seams, in this case, the lining panel seams are trimmed with a thin strip of material. For the Madison Sports Bag the French binding is made of ostrich. It's a far more luxurious way to add trim detail and functions for durability.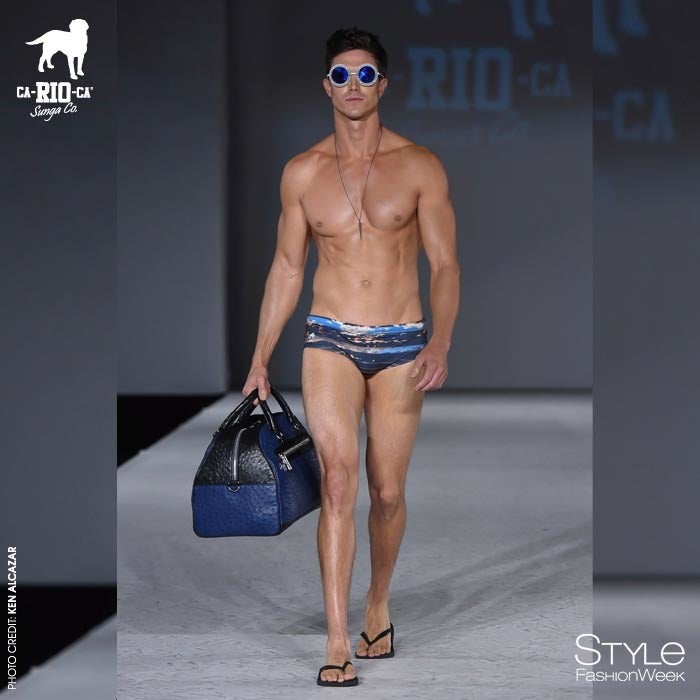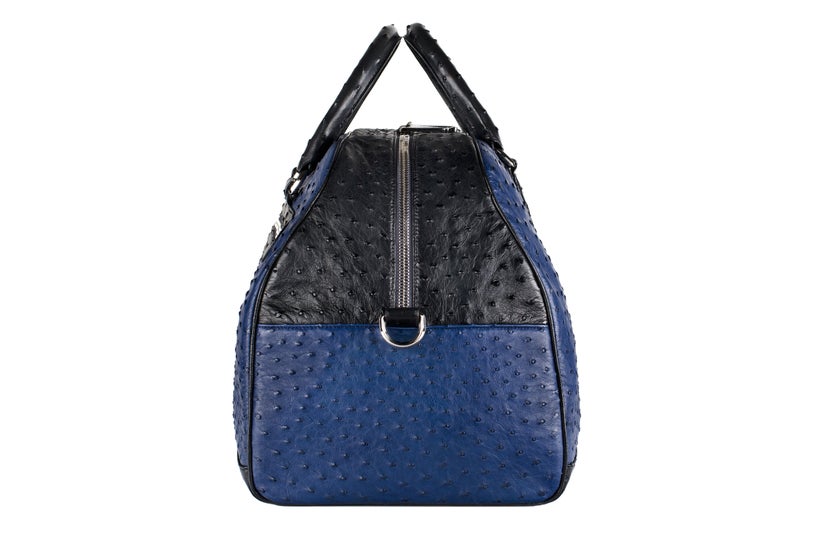 What if someone just HAS TO HAVE IT… but wants it in a different color?
The bag can be custom ordered in any color combination or solid material if desired. There are other materials we can create this bag out of such as Alligator and Ostrich Leg. (Examples below)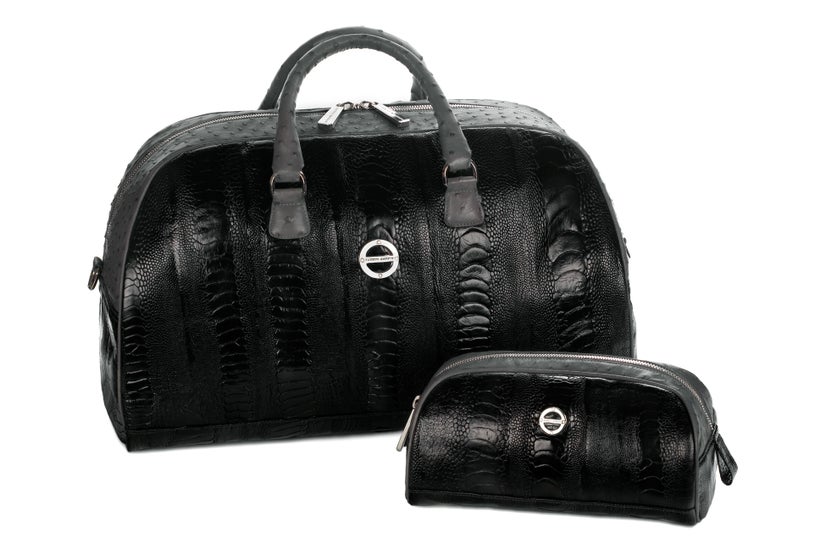 Anything else?
Oh yeah! If a custom order is placed, clients can have their monogram stamped inside. Each bag comes with a unique serial number and matching authenticity card, which is registered to the client at the time of purchase.
Where can we purchase this beauty?
The blue bag is one-of-a-kind and is currently available at the Universal Body boutique in West Hollywood. Please call to schedule an appointment to view the bag.
8000 Sunset Boulevard, Suite B135
For custom orders please reach out to us at:
REAL LIFE. REAL NEWS. REAL VOICES.
Help us tell more of the stories that matter from voices that too often remain unheard.
This post was published on the now-closed HuffPost Contributor platform. Contributors control their own work and posted freely to our site. If you need to flag this entry as abusive,
send us an email
.