Just when you thought there was nothing but bad news and more of it coming out of Haiti, along comes the 2nd Ghetto Biennale 2011 set to take place this December right there in the midst of the rubble.
I kinda love the idea of it.
In writing of the Sculptors of the Grand Rue, an artist collective, which partnered with British photographer Leah Gordon to orchestrate the first Ghetto Biennale, UCLA World Arts and Cultures Professor Donald Cosentino said: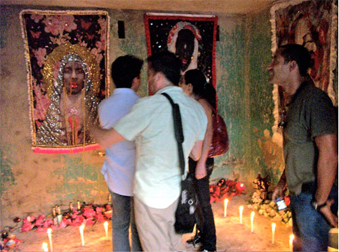 "The artists use all the detritus of a post-industrial global economy which uses Haiti as a dumping ground. They return the compliment, creating astounding bricolages and assemblages which express both the despair and the seemingly endless creativity of Haiti and Vodou."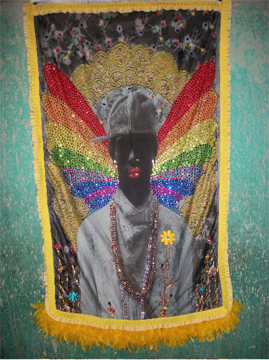 As with the first dynamic and successful event, which hosted academics, architects, writers and fine artists of all genres from Haiti and around the world, the Grand Rue sculptors and Gordon are at it again. The 2nd Ghetto Biennale promises to be no less stimulating and exciting. A taste of what visitors can expect:
--A "Sonic Monument" by Natalia Matta
--A "Documentary Mural" by Petri Saarikko and Sasha Huber
-- Haitian artists performing "manifestations of the unconscious" as conceived by Candice Lin
-- The recreated history of the Haitian female costume and dress through the use of documents, engravings, letters and more from the French Archives Nationales d'Outre Mer from artist Charlotte Hammond
--Pop-up charcoal frog skeltons as one answer to Haiti's deforestation woes, presented by Sarah Delaney
--"Facebook Haiti," sculpture, multimedia photography, film, a digital media workshop, the "Crow" project, and other exciting works by over 30 artists.
If there was ever a great time to visit Haiti, this is surely it! My flight is booked. Come on, let's go!
Closer to home in Los Angeles
Frau Fiber, a very dynamic woman I met while in Haiti a year and a half ago, started Made in Haiti (MIH) a grass roots garment and accessories production company, which addresses the global rag trade by repurposing second hand garments (that arrive in Haiti by boatloads on a daily basis). Working with well-paid Haitian tailors and artisans, she turns the used items into very hip, I-want-one! dresses, t-shirts, messenger bags, back packs and more.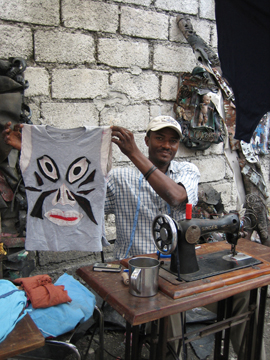 An ethical social entrepreneur, Frau Fiber a/k/a CF Bazile started MIH as part of the first Ghetto Biennale (she'll be back this year too!), and now offers her unique and very cool stuff through ETSY and one off pop-up shops like the one coming up Saturday and Sunday, November 19-20, 2011 at Hands on 3rd in West Hollywood, CA.
Yours truly, yes that's me, is off this week to the Miami Book Fair International to present my new novel, Saturday Comes, a story of love, hate, revenge, murder and Vodou, which takes place in Haiti and Miami, and features a love story between two Haitian people from the wrong side of the race, color and class divide (due out end of November 2011).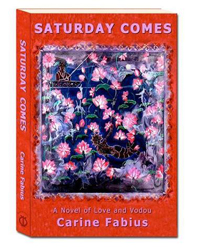 The story is co-narrated by the Baron Samedi, Haiti's Vodou Spirit of Death. If you are at all intrigued, you can attend my book signing on Thursday, December 1, 2011 at Galerie Lakaye in Hollywood, CA.
This book signing is made even more fun because it is also a coming out party for another book titled Contact your Spirit Guides, which comes with a deck of Spirit Guidance Cards by Asandra, a professional medium of 27 years, who will be offering mini-readings with her Guidance Cards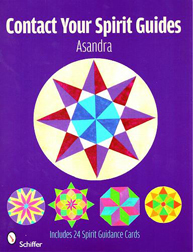 . Light supper and drinks will be served!
And you thought Haiti was all washed up...
Images from top to bottom: First two visuals are from the 1st Ghetto Biennale, artwork by Ebony Patterson; Made In Haiti clothing from Frau Fiber; pic of my book, "Saturday Comes;" pic of Asandra's book, "Contact Your Spirit Guides."

Related
Popular in the Community