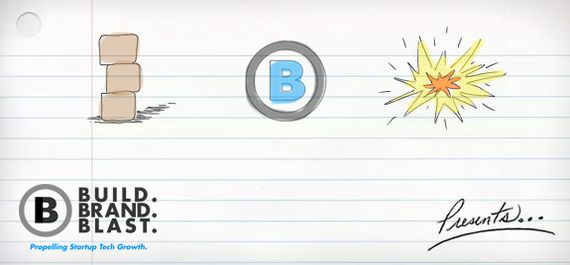 With 2016 right around the corner, it's time to update your marketing approach.
2015 was an exciting year for marketers, with new social opportunities like buyable pins on Pinterest, new Google updates like Mobilegeddon and RankBrain, and shifting consumer trends. Now, the year is almost behind us, and that means taking a look back to see what changes you can apply to your marketing strategy in 2016.
Based on the lessons we learned this year (and the trends and technologies we anticipate in 2016), there are three big changes you'll want to make to your marketing approach in the coming year:
Step up your content standards. Content marketing is still effective, but it's becoming oversaturated thanks to all the brands scrambling for visibility. If you want any hope of standing out, your content quality needs to evolve with the times. Focus on original topics, new research, and unique viewpoints that nobody else can offer.
Focus on individuals. Group-focused message blasts are growing less effective for two reasons: they're oversaturating the marketplace, and people are getting sick of them, instead craving individual attention. Relationship marketing is the solution for this; rather than focusing on any one group, start paying attention to individuals. You'll gain stronger individual buyer relationships, earn more standout reviews, and ultimately appear more personable and approachable as a brand.
Narrow your social focus. Social media is becoming more diverse and more complicated, with social/e-commerce hybrids like Pinterest and content revolutionaries like Facebook (with Instant Articles), not to mention the new apps that seem to appear on a daily basis. If you want to succeed, it won't be enough to "be on social media"--you'll have to target your audience with laser precision, experimenting with all the tools available to you until you find the right ones for your brand.
It's almost impossible to predict the future in marketing, as consumers tend to change unpredictably and new technologies seldom roll out precisely the way you suspect they will. Nevertheless, the more prepared you are for the coming changes and the more proactively you try to adapt your strategy, the further ahead of the competition you'll be, and the greater audience share you'll stand to win.
Bio: Jose Vasquez is a serial entrepreneur and tech enthusiast dedicated to helping startup technology companies get the direction and momentum they need to succeed. As the founder of Build. Brand. Blast., Jose has established a collective resource for tech entrepreneurs to consult when brainstorming, creating, launching, or expanding a new business. Jose is also the founder and CEO of Quez Media Marketing, a marketing firm that combines technology and creativity to help new and growing companies get the results they need.
This blogger graduated from Goldman Sachs' 10,000 Small Businesses program. Goldman Sachs is a partner of the What Is Working: Small Businesses section.
REAL LIFE. REAL NEWS. REAL VOICES.
Help us tell more of the stories that matter from voices that too often remain unheard.