For BRIDES, by Jillian Kramer.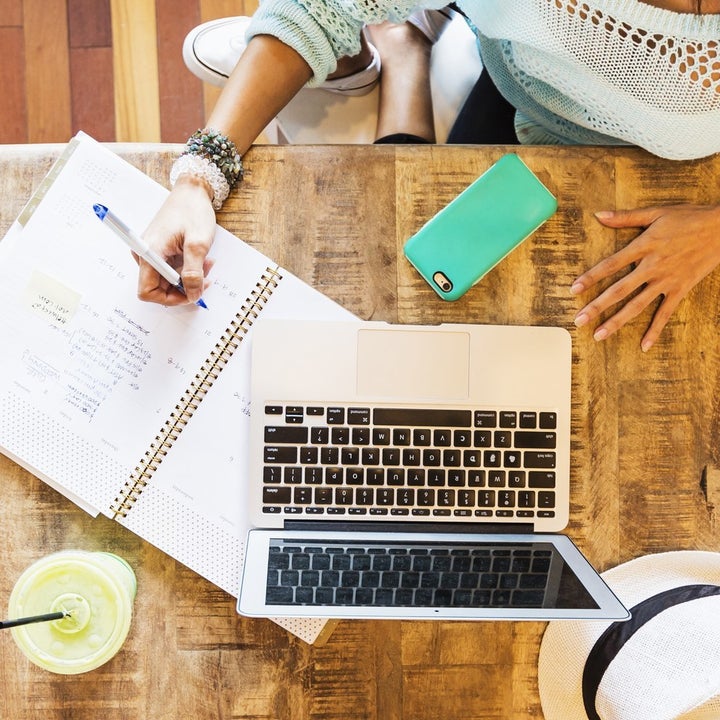 Dealing with dollars sometimes doesn't make sense. (In other words, many of us would rather go to the dentist than write down our savings goals.) But one time you can't afford — pun intended — to avoid getting your financial house in order is right before you get married.
"Your finances don't have to be in perfect order before tying the knot, but you do need to be on the same page, and have a clear sense of what's needed to achieve your goals in marriage," says Elle Kaplan, finance expert and founder of LexION Capital. "And the earlier you start getting in financial shape, the better groundwork you'll have for a successful relationship."
So before you tie the knot, our financial experts say, these are the money steps you need to take, and what you need to talk about.
Get real about your debts. "Debt can be a sticky subject to bring up, but throwing this issue under the rug will only make it worse," says Kaplan. Some couples may choose to tackle all their debt together, while others may work out arrangements for how they will be responsible for their own debts. "What's important is that you have a clear sense of any debt and a plan to tackle it," she says.
Part of that plan, should be deciding how much you can afford to put down on your debts, plus, "zero in on a debt freedom date," says Mary Beth Storjohann, finance expert and founder of Workable Wealth. That's the day you plan to be totally debt free. "Be committed to a plan for making it happen," she says, "and ask your soon-to-be spouse to help you stay accountable."
Start saving for retirement. The earlier you start investing for retirement, the easier it will be, says Kaplan. It's something to start doing now, before you tie the knot. Why? "Using compound interest over years, or even decades, is incredibly powerful," Kaplan explains. "One smart money move to start harnessing that power is to open a Roth IRA. After initial taxes, the money invested in a Roth IRAs can grow tax-free, and be withdrawn tax-free in retirement."
Alternatively, if your employer offers a 401(k) match, Storjohann recommends taking advantage of their plan, plus your other work benefits, such as a flexible spending account. "Get into the habit of stashing away at least the minimum to get your company match into the 401(k), but aim to save at least 10 to 15 percent of your income," she advises.
Come clean about your credit scores. "Credit scores might not seem like a big deal, but a poor score on either side of the aisle can throw a wrench in your financial plans," says Kaplan. "Everything from getting a mortgage to interest rates on joint accounts is determined by these scores." Blemishes can take a while to fix, so now is the time to get started — not when you apply for that mortgage. "Having a good credit score in place already will save you hundreds if not thousands of dollars by helping you to secure lower interest rates," echoes Storjohann.

Related
Popular in the Community