Hawaii has become synonymous with paradise. The birthplace of surfing, home of shaved ice, ukuleles and the famous hula -- these are just some of the touchstones you'll experience in everyday life on the islands.
Maui in particular is well-known for its breathtaking beaches, luminous coral reefs and epic surfing waves, but don't overlook the hot spots for adventurous land lovers.
Whether you are visiting the island or live here, life in Hawaii is lived outside. The best way to experience Maui is to go explore more, and these top hikes motivate the most jaw-dropping, heart-pounding, awe-inspiring moments.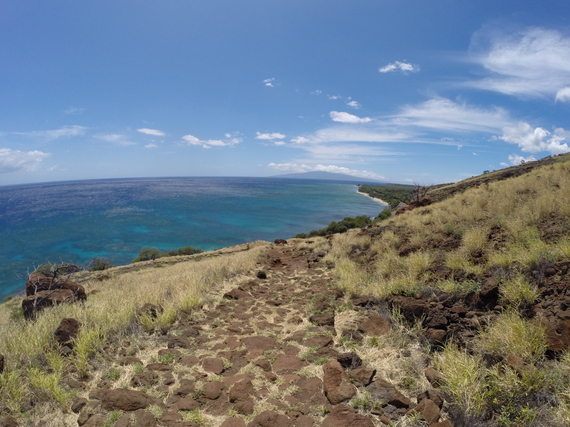 1. Lahaina Pali West
(5.75 miles 1600 ft)
Overview: Although this rugged trail often gets overlooked by most tour guidebooks, it is a local favorite. This is considerable the "coolest trail on Maui." The elevation gain combined with the spectacular view of the Pacific Ocean mothering the electric blue coral reef, will have you catching your breath. Stunning scenes make picturesque social media posts.
A strenuous out-and-back five-mile trail. Trail-heads on either end. The west side trail-head starts a little above sea level and the trail gains ~1600 ft. in 2.5 miles, bring your legs of steel. Totally worth the climb with the jaw dropping views at every turn.
Highlights: Phenomenal views of the ocean, surrounding islands and central Maui valley.
Lowlights: Whipping winds can slow the climb down.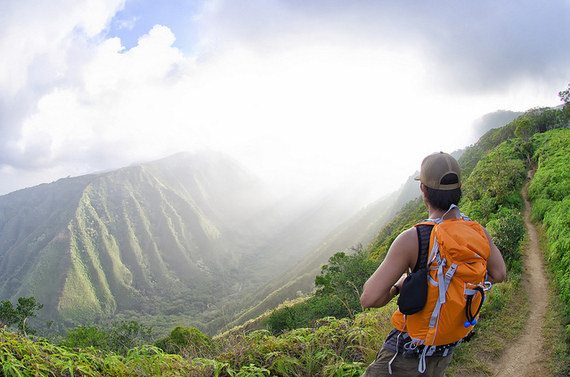 2. Waihe'e Ridge Trail
(4.75 miles 1500 ft)
Overview: Nestled tightly inside the windward side of Maui, this hike takes you into the clouds with spectacular views.
Every direction you look, you're pampered with a different one-of-a-kind view -- lush rainforest valley, Makamakaole Falls in the distance, and views of the ocean, isthmus and Haleakala side of Maui.
This 4.5 mile round-trip hike in West Maui Forest Reserve promises lush scenery, great valley views and some dramatic ridge-line hiking.
Highlights: Epic ridge-line views, waterfalls and cooler conditions make for a comfortable hike.
Lowlights: Muddy terrain can be slippery. Wear good footwear.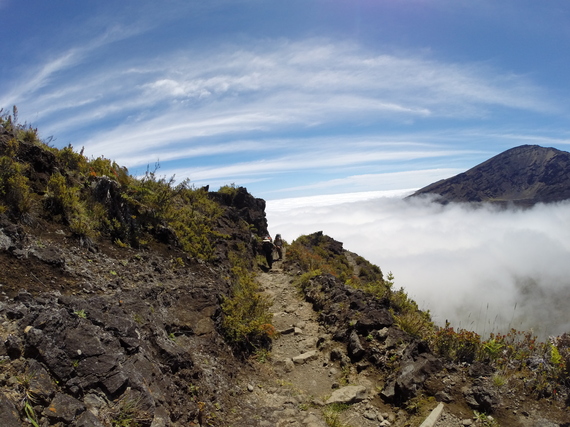 Haleakalā National Park (Summit Area)
Overview: No place on earth will prepare you for the feelings you will have hiking the summit of Haleakalā volcano. This sacred landscapes are deeply sculpted, covered in rich reds, emerald green and dark ash; the intense landscape evokes deep reflections.
Expansive views, this rare vibrant landscape will vibrate your core with a renewed sense of spirit.
Highlights: Dramatic dips combined with spine-tingling heights, these trails are epic.
Lowlights: Hit the trail in the early morning, the clouds roll in midday and can block the expansive view.
For guided hikes, hit the trail with a trained naturalist at Hike Maui. They specialize in volcano treks and eco-tours.
Popular in the Community