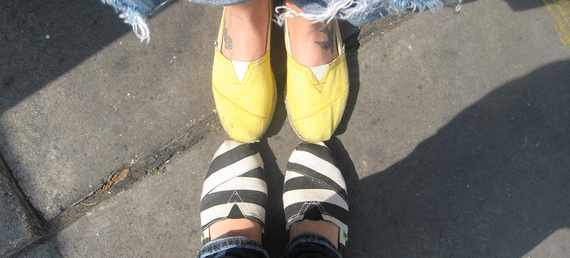 With Millennials overtaking baby boomers as the largest purchasing generation in the US, it's increasingly important to focus your marketing efforts on this younger demographic. However, marketing to Millennials presents a unique challenge, in that they only care about one aspect of your brand: it's purpose. If a Millennial doesn't have an emotional connection to your brand, they won't purchase.
In fact, statistics show that more than 85% of Millennials relate their purchasing decisions (as well as their willingness to recommend a brand to others) to the socially responsible efforts a company is making. If you can get Millennials to consider yours as an emotionally compelling, socially responsible brand, they will be more willing to try your product or service - even at a higher price!
If your business doesn't currently support a cause or isn't driven by a greater social good, it's not too late. There are several ways you can incorporate purpose into your business strategy without excessive effort.
Get Involved With a Cause
The first, and perhaps most obvious move is to select a cause you would like to support. Find something you and your team are passionate about, but make sure it aligns with the products, values, and mission of your company. Once you have decided on a cause, ramp up your content marketing around it. Using social media channels such as Instagram and Twitter increases the visibility of your support.
The women's running company Oiselle is a wonderful example of how this can work. They have partnered with Every Mother Counts and sell a specially branded EMC product collection. All proceeds from this collection go to EMC, making it extremely attractive for fans of the brand who want to also do social good.
See the Good in Your Own Business
Does your business create jobs? Help your employees support their families? Add value to the community? Chances are it does, and this is a good thing! If there's anything else your company does to make life a little better, such as using locally sourced products or supporting sustainable business practices, let your audience know.
Being honest and transparent with what you are doing in your company is key for Millennials, so give them the information they crave while at the same time showcasing how your company is benefiting society. Keep the dialogue open on multiple channels, and it you'll see heightened engagement from this demographic, as honesty and transparency complement your overall brand purpose.
Purpose Leads to the Bottom of the Funnel
Using the two strategies above will definitely attract Millennials to your brand, but you will still need to have a clear conversion strategy in place to turn them into customers. Tools like Kissmetrics Engage can help by optimizing conversions and maximizing ROI through actively engaging your website visitors with your calls to action.
We've previously written on "The Art of Customer Retention" and outline several ways to make your new customers repeat purchasers. Once you convert a Millennial into a buyer, don't turn your back! Deploy a retention strategy to make sure they purchase again and tell others about your brand's purpose.
Putting it All Together
Millennials want to be inspired by your company, so give them reason to believe your business is around for a reason other than just profit. Doing this will help you target this up and coming demographic, and convert them into loyal customers.
Related