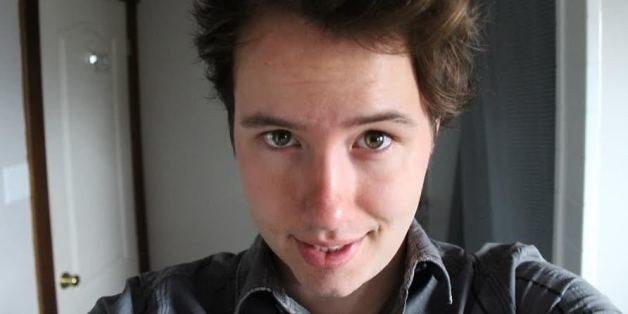 In honor of Pride Month, HuffPost Young Voices is highlighting the coming out stories of teens and those in their early 20s. Was it a life-changing moment? A bittersweet one? No big deal? Are you "out," but only to certain people? What does being "out" mean to you? Email youngvoices@huffingtonpost.com to share your story.
I've always felt that coming out was an overrated concept, even as I was doing it myself. I didn't like the fact that I had to sit down and announce my sexuality to the people I care about. I didn't like that that was such a big deal still.
When I was a little tyke, I had always looked up to those attractive TV stars, be it Sprouse brothers or Zac Efron, and I just thought it was admiration, like I wanted to be like them when I grew up. That all changed when my oldest brother came out as gay. He had graduated high school by then and had already begun University, and I was so proud of him for being honest with himself and finally expressing who he truly was. I definitely didn't see it coming, but the more I thought about it, the more it made sense. And the thing is, the more I thought about him being gay, I thought more about just being gay. And once I started thinking about it, I just couldn't stop thinking about it. It's like a bulb went off in my head and it wouldn't dim. Instead, it kept getting stronger with every passing year and everything made sense.
Don't get me wrong, it wasn't a smooth process. When he came out, there were plenty of tears from my mom and she had every right to cry. It's not the she didn't love him -- no, no, she loved and supported him immensely -- it was that she was scared. All she knew about gay people was what she saw on the news, and not long before my brother came out, there were a bunch of reports regarding LGBT people getting beaten outside clubs, harassed in public, being yelled at, discriminated against, etc. That's all she knew. It took a lot of explaining on his end to make her realize that the world typically wasn't like that, but let's face it: The world is still like that. It's not nearly as bad, but it's still there.
Throughout high school, I was trying to reinvent myself. I didn't like that I was cursed with the labels of "shy, nerdy kid" or "loser" from those good ol' middle school days, so I made a change. I got involved, I wanted to make a difference, and I wanted people to know that anyone can make a change, you just need to give yourself the chance to do it, and don't let anyone tell you otherwise. By the age of 16, I knew deep down that I was gay, but I just couldn't admit the whole truth to myself. Was it in fear of being bullied? The social pressure? Regardless of the reasoning, I avoided all measures of acting on my "gay side" and wound up getting a girlfriend. I told her within our first couple weeks of dating that I was bisexual, because I didn't want her to be blindsided when I told her I was gay, but I didn't know that's what I was doing at the time. My life was very confusing and all the social norms I was born into made it very difficult to finally break free. So a year and a half later (yeah, it's a long time, I understand) I finally told her the truth and broke up with her. We were done with school and going to be heading to separate post-secondary institutions, and it seemed like it was finally a good time. (Granted, a good time would have probably been a year and a half prior, but I didn't have the guts to admit it to myself, and even less to her.)
Now here's the first side of coming out.
Side 1: Telling my parents I was bisexual
This was my way of figuring out who I was in the most open, honest method I could think of. Their response was less than ideal. My dad asked my why I made this decision without consulting them first. I was patient with them because they wanted to understand, but they just couldn't wrap their heads around the idea of how someone could like both genders. It is possible. I wasn't a very good example, but it forced them to open their eyes even more. Through a little bit of time and research, they became perfectly comfortable with it again and home life went back to normal as if there were never any problems at all.
Being known as bisexual through high school was a weird experience. It was weird because it was nothing like Hollywood portrayed it, and I was treated just the same as everyone else. No one cared that I was bisexual. I didn't get any ridicule or condescending looks, and in fact, it was so minor that a lot of people didn't ever get around to knowing. I never announced it publicly, but I told my closest friends and it eventually got around to their own social circles but nothing more. I guess it wasn't weird for people to accept because I was in a relationship at the time. Or maybe society's finally advancing?
As my final two years progressed, I grew more closely to my one straight best friend. He was practically like a brother to me, and I tried convincing myself that we would be great together despite the fact that I knew he was 100 percent into women. We were on a trip over March break when I confessed everything to him, my feelings for him and what was going on in my mind at the time. It was so nerve-wracking because his expression was unreadable.
Thankfully, he responded in a way that I would only ever expect him to respond in: He understood. He accepted the fact that I had feelings for him, but he also told me that he had no reciprocating feelings. I wasn't sad. If anything, I was relieved. He was such a good sport about it and it's never affected our friendship to this day.
Side 2: Coming out as gay
Fast-forward to the end of high school over the summer, and I'm breaking up with my girlfriend and coming out, I'm coming out completely to my best friend as gay, and I'm starting a new chapter of my life with a clean slate.
I can't say I was thrilled with how my ex-girlfriend handled the situation. At first she was understanding and accepting, but very swiftly -- as I had left for University -- she turned on me and started spreading lies of our relationship to my high school friends, saying I was horrible to her and disrespected her all the time. They ate it all up and I lost some really close friendships, but thankfully, my best friend would never be swayed. He's always known the truth of everything, and for that I really appreciate his support.
I went into University and spent the entire first term adapting to campus life, making new friends and familiarizing myself with the town. I didn't have time for relationships, I just wanted to enjoy school. I was so preoccupied with learning that I didn't realize that I still hadn't told my parents that I was now 100 percent gay. I wanted to tell them, but the only times I went home were for family get-togethers.
Finally, as I was starting to like a guy in my second term, I knew I had to let them know. So I texted my mom "blah blah blah... I'm gay." The only negative reaction was from the fact that I chose such an impersonal way of telling them. Other than that, no complaints or worries at all! In the course of four years, my parents went from completely oblivious to active supporters of the LGBT community. It can happen to anyone. Parents just need a lot of time to process everything. So to anyone reading this, don't be so hard on yourself if your folks aren't completely down with the idea that you're interested in the same sex. Odds are, they're just trying to get used to it, and that's something that can't be forced. Some people take days, or weeks, but some take months, even years. It's not easy, but it's definitely worth the wait. In the meantime, all you can do is remind them that this side of you exists and that you love them very much.
Unfortunately, after almost three months of dating, I broke up with my then-boyfriend. Things just didn't click, we weren't right for each other and to be honest, neither one of us was in the state to commit to someone quite yet.
After cutting ties with him, I started exploring on Tinder (a mobile dating app), and let me tell you, that app gets a lot of bad rep, but for a very good reason. I was on there to meet someone to eventually date, while others were on purely for hookups, and at the beginning, it was hard to distinguish between the two. I met plenty of new faces through the app but 99 percent of the time, things just didn't pan out. I found I had more luck meeting people in real life than on a technological gay bar scene. But let me say something: Straight Tinder is very different from gay Tinder. Because there are such few places for LGBT citizens to congregate exclusively, it's a bit tricky to meet new people. A lot of time tends to be wasted at clubs trying to decipher if that "one guy" is either gay or just an emotional drunk.
Regardless, time after time, I had one failed date after another, and I finally returned to the tempting app. January of 2015, I saw a message thread I hadn't responded to for almost a month now, and I checked out the guy's details and information. I was intrigued, so I shot him a message hoping he would still be single and ready to mingle. He responded almost right away, and my heart jumped in excitement. The two of us talked for hours and ended up meeting the very next day for some Chinese. I remember, as soon as he walked through those doors, I thought to myself, this guy is perfect. I was not disappointed. We've been happily dating ever since with no problems... well... except for one.
Yup. That's right. He was still closeted. Not as much at University, but to his friends and family from his hometown. I had already come out of the closet on two separate occasions, and I found myself joining him back inside for a third round. After we made things official between the two of us, he told me his first priority was to come out to his parents. He was nervous, but he was definitely ready. He had been for a long time and the only thing he really needed was an encouraging boost. He told me before he left for home that he was expecting a very negative reaction. His parents were part of a very conservative and traditionally focused church who were ultimately intolerant to gays among many other sinful things. It wasn't as much that they shared all of the same values with their church, but they were expected to and that's all the really knew growing up.
So, he left. He came back. When he walked in, he was smiling but I could tell he was hurting. They hadn't accepted him. They freaked out. They refused to admit that it was real and seemed convinced that it was a "phase" and he could be "cured." They wanted him to keep it quiet so the extended family wouldn't find out. They were determined that it would fade away.
Fortunately, that mentality quickly hit the floor when he re-visited and they realized nothing had changed and nothing was going to change about this side of him. They're still struggling between their core religious beliefs and their child's sexuality, but from what I know of them, they are incredibly caring for their children and they love my boyfriend very deeply. I know one day they'll pull through and accept him whole-heartedly. But for the time being, all we can do is sit back and wait for them to get used to it.
Why am I explaining all of this? Well, because of the modern day social media explosion, nothing is private anymore and people have certain expectations online. I, for one, despise lying about myself, and from the start of our relationship I wanted to post and share with the world that I had this new, wonderful boy in my life and that he was here to stay. Unfortunately, because he was closeted to his family and half of his Facebook friends list, he didn't feel comfortable sharing anything on his own timeline right away, and I didn't want to share anything of my own until we could do it together. I told my parents and closest friends still, but I wanted to share it with everybody. Eventually he cleaned up his friends and separated who could see his updates, and now we're free to post whatever we wish with no restrictions.
It was extremely difficult for me to hold back everything I did with him. Sure, when we went out, we held hands and embraced our love, but there was always that hesitation. Whenever someone yelled particularly loudly in public, he would flinch and instinctively let go of my hand. Not out of fear of us, but out of fear of others having an issue with us. His roots had always told him that who he was was a sin and God didn't like that. Everyone he knew was part of the same church who shared all of the same beliefs, so I guess that fear hadn't worn off completely when he entered the external world.
Every day goes by and we always work on how to push through the next obstacles, be it family or school or whatever, but never once do we feel defeated or hopeless. We're strong together. I empower him just as much as he empowers me, and to me, that's what makes a strong relationship. I know that his parents will come around one day, and I can't wait until the day I get to meet them. I truly think we will get along very well. Until then, though, I'm content with him continuing to come to all of my family gatherings while we have our semi-secret romance right under his parents' noses. (They don't know that I exist yet, whoops.)
I guess the moral of the story is that old-fashioned cliché, "it gets better." There will always be ups and downs, but only you can control how you respond to them. I faced all of my issues with a positive attitude and low expectations, and because of that, all of my negative conflicts have just become learning curves. And in the end, I'm glad I experienced them. With the right amount of love, compassion and constant patience (I can't stress enough how important it is to have a lot of patience in these situations), even the most cynical of Baby Boomers can be brought around to the side of love and acceptance. Don't worry, just wait.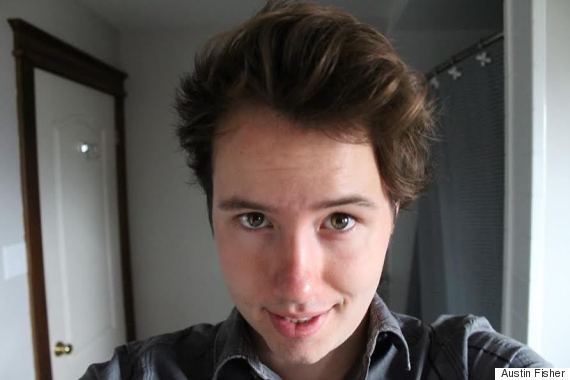 Read more from Young Voices' "Coming Out" series:
Before You Go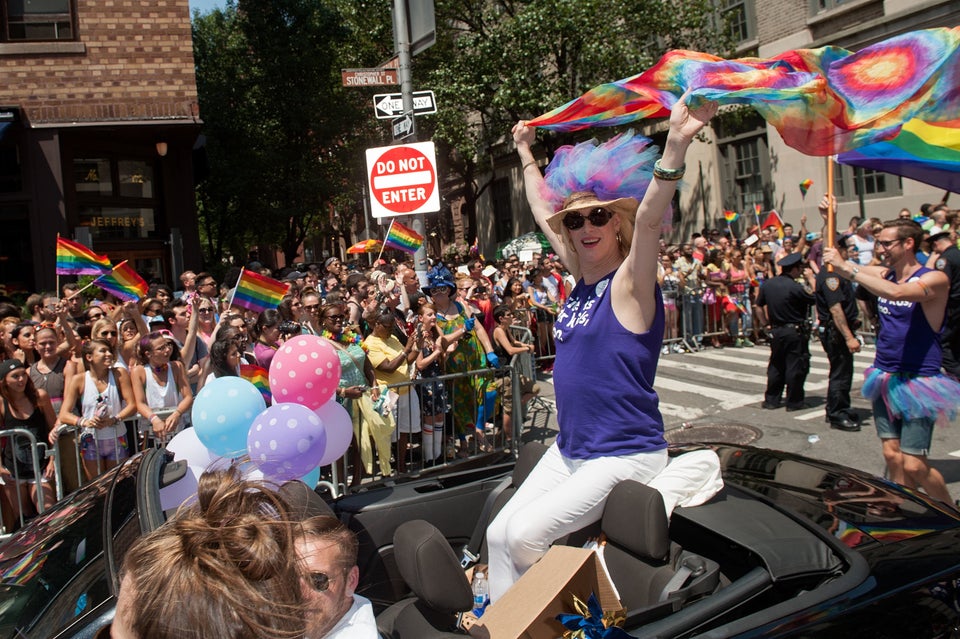 D Dipasupil via Getty Images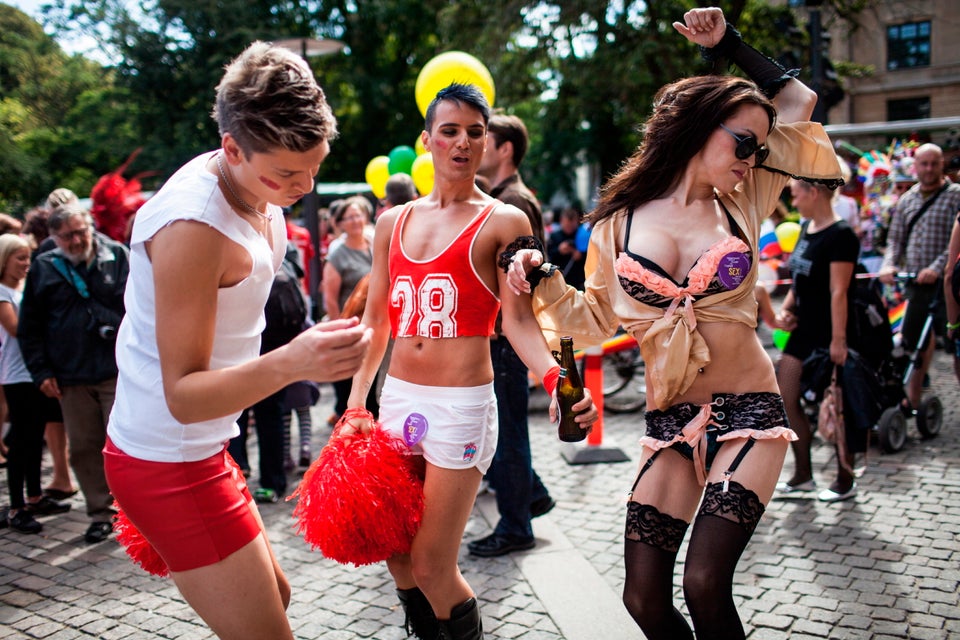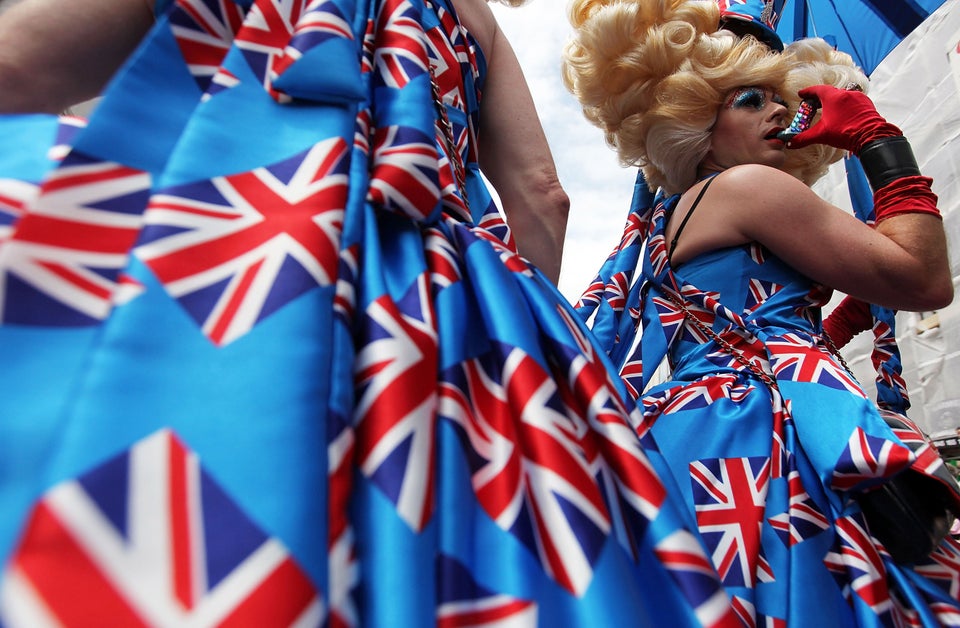 Dan Kitwood via Getty Images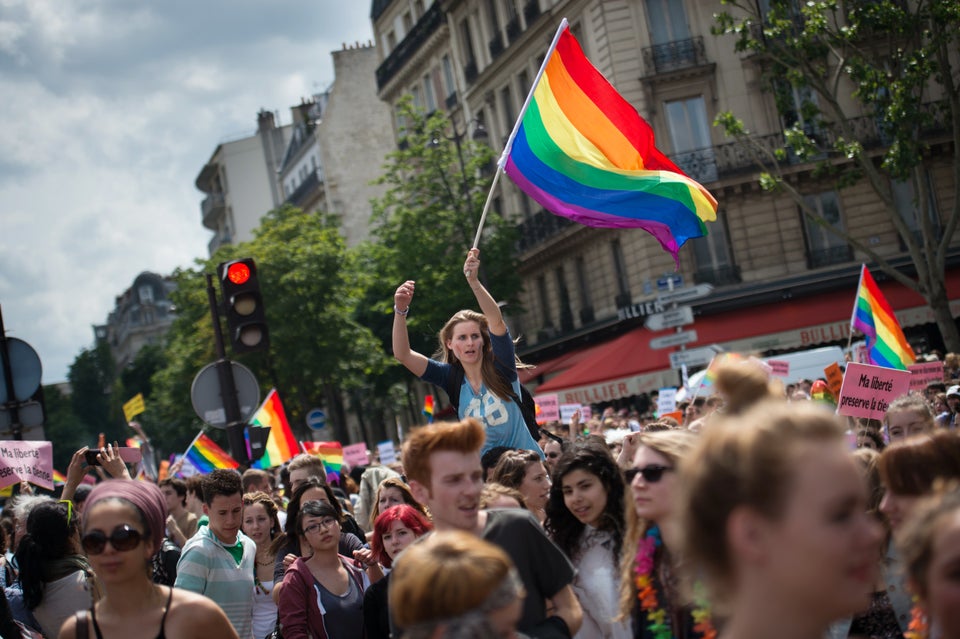 MARTIN BUREAU via Getty Images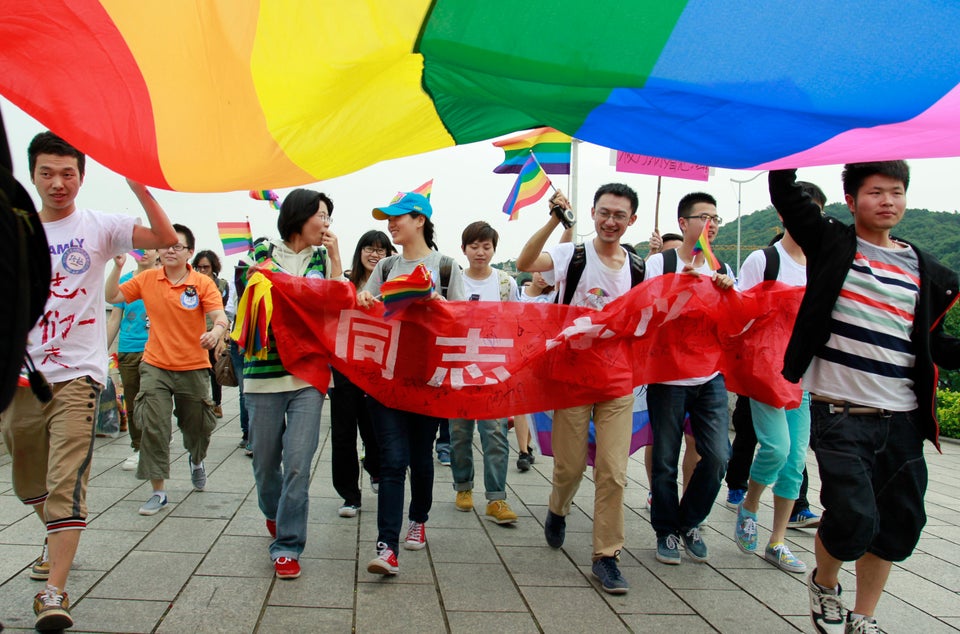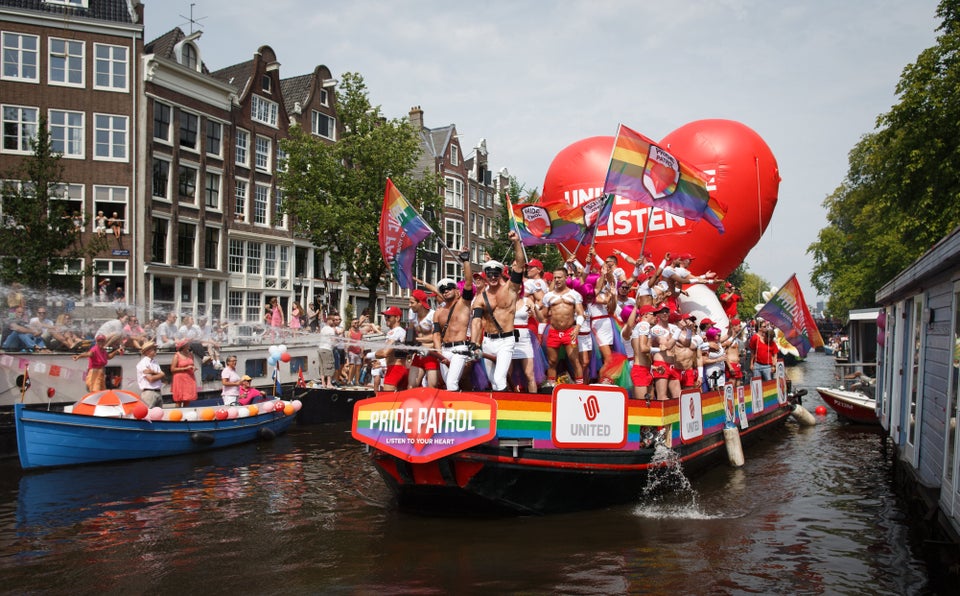 Jasper Juinen via Getty Images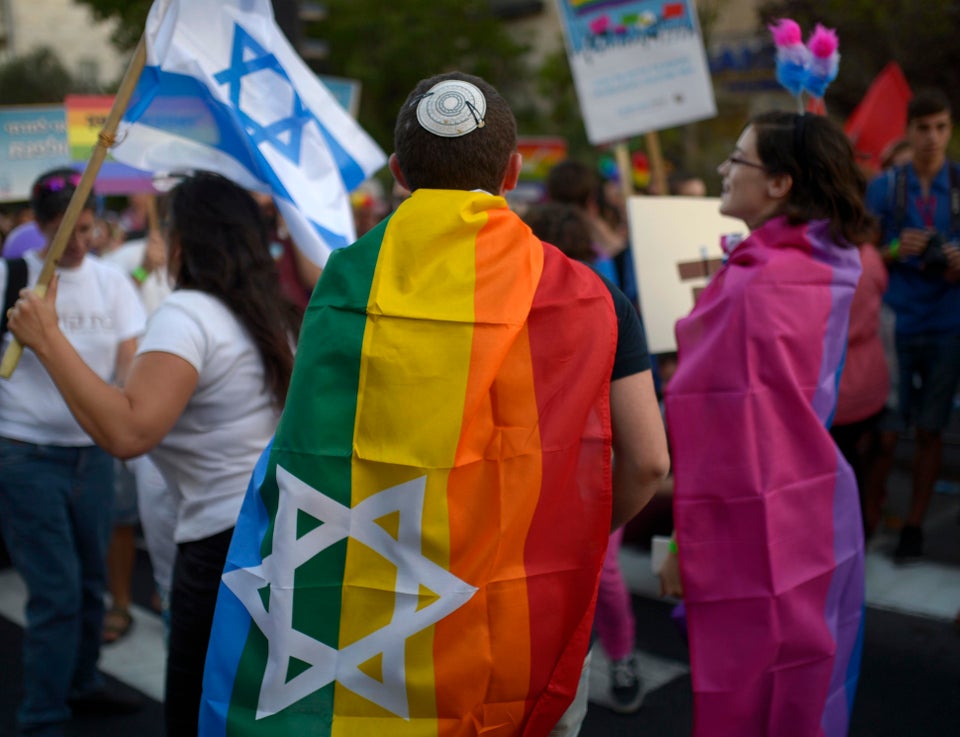 Anadolu Agency via Getty Images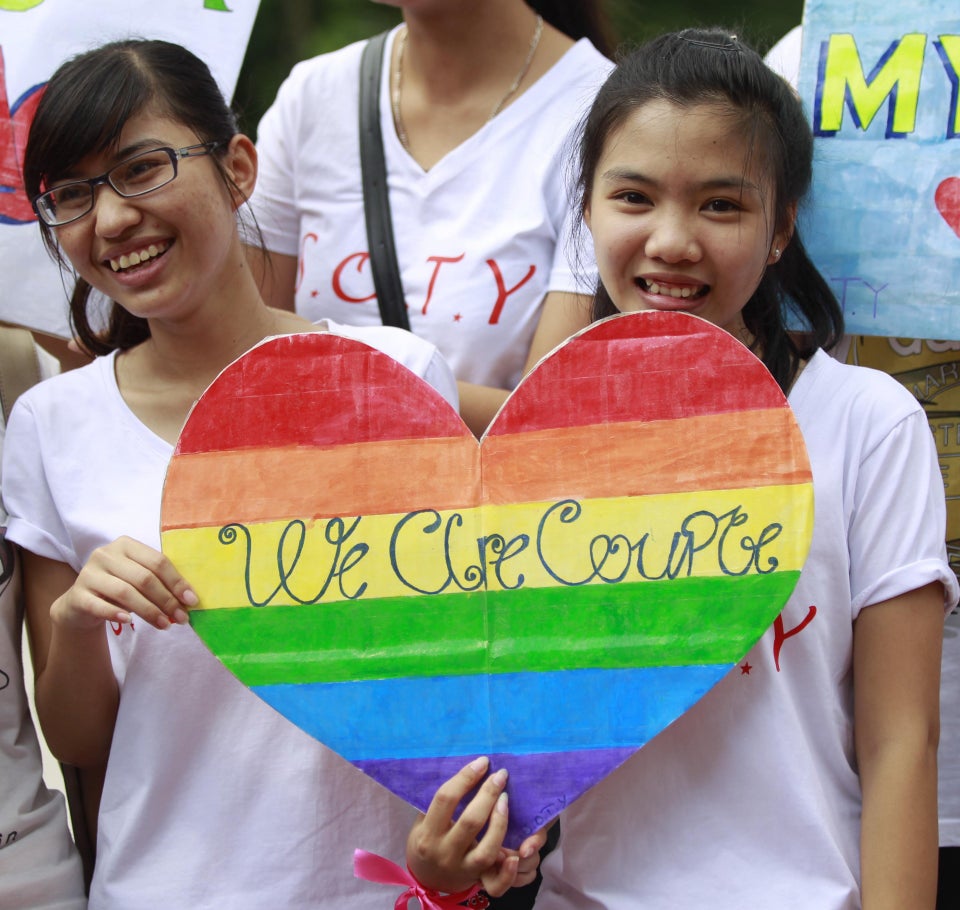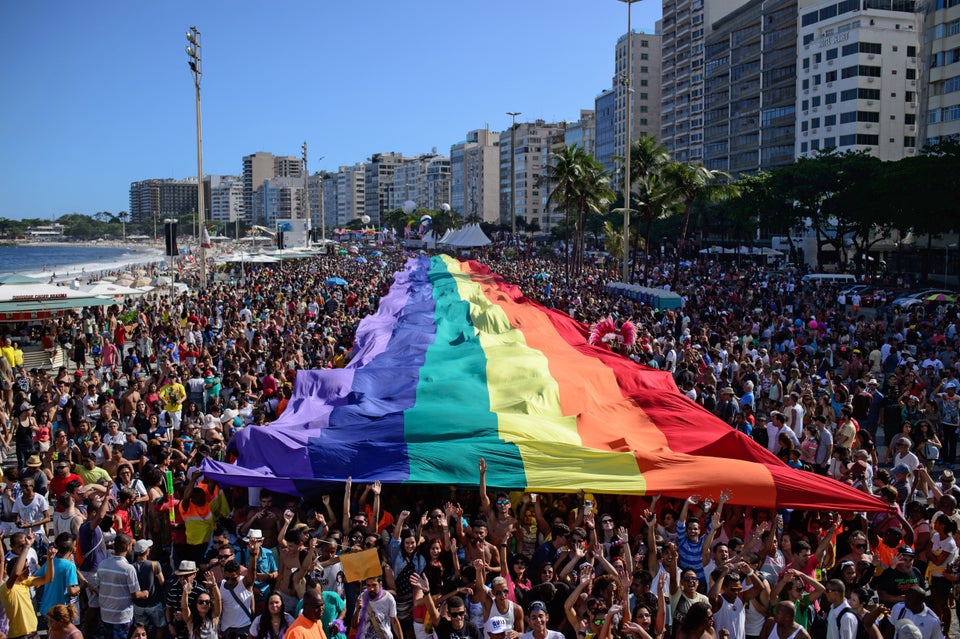 YASUYOSHI CHIBA via Getty Images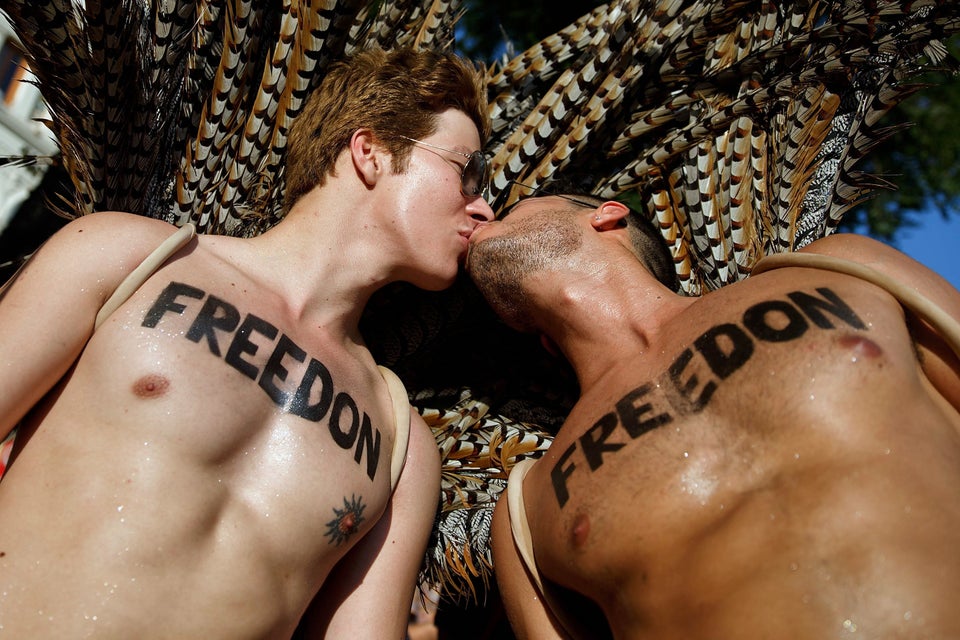 Gonzalo Arroyo Moreno via Getty Images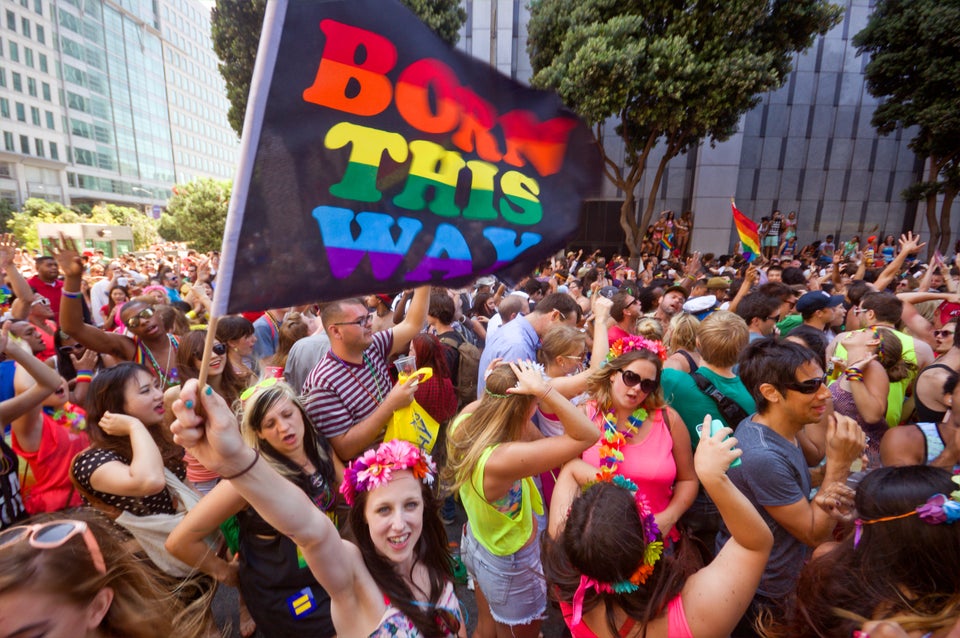 Tristan Savatier via Getty Images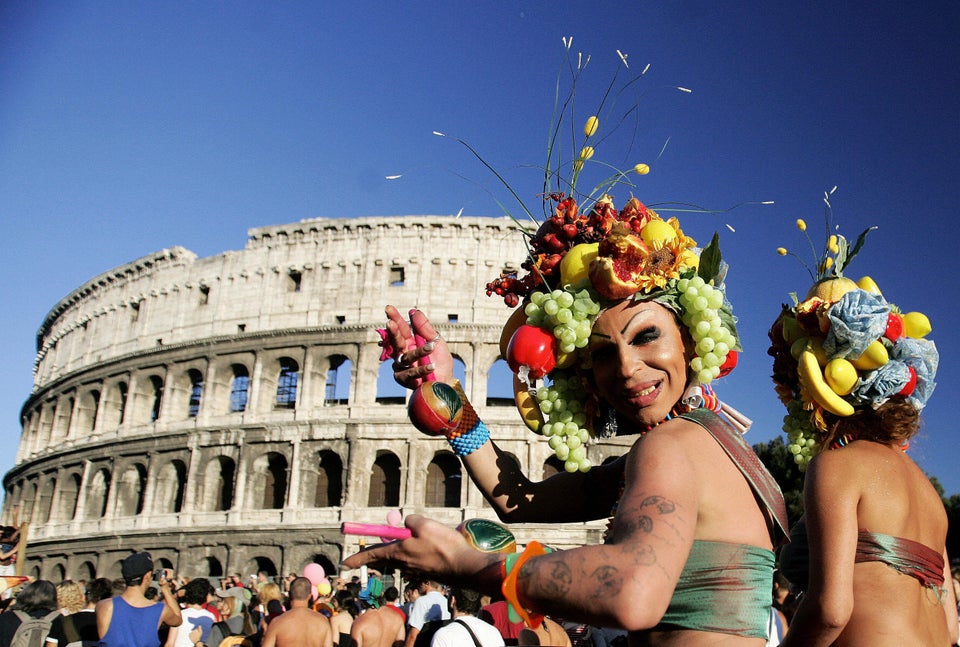 FILIPPO MONTEFORTE via Getty Images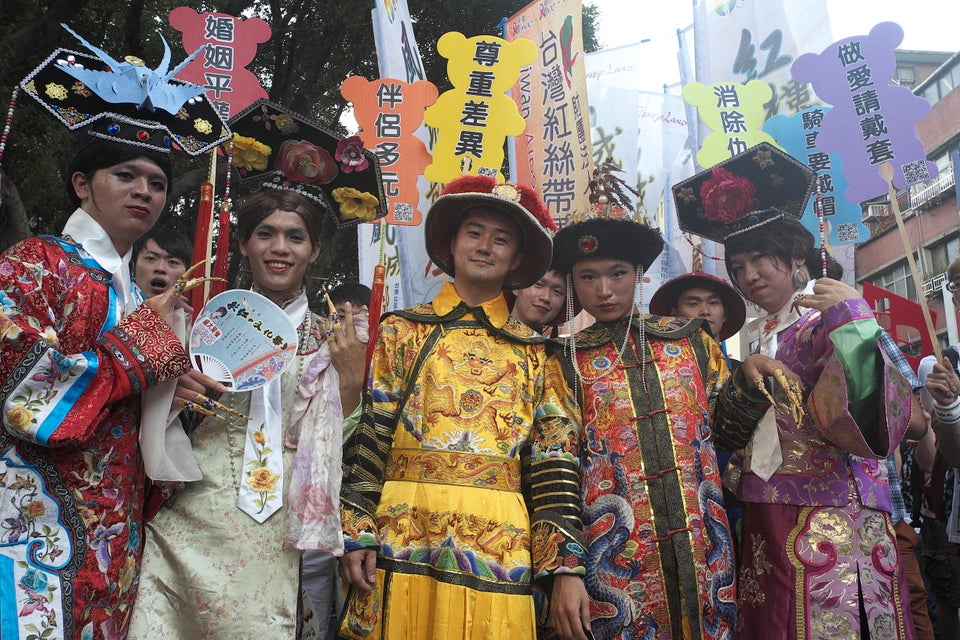 Alberto Buzzola via Getty Images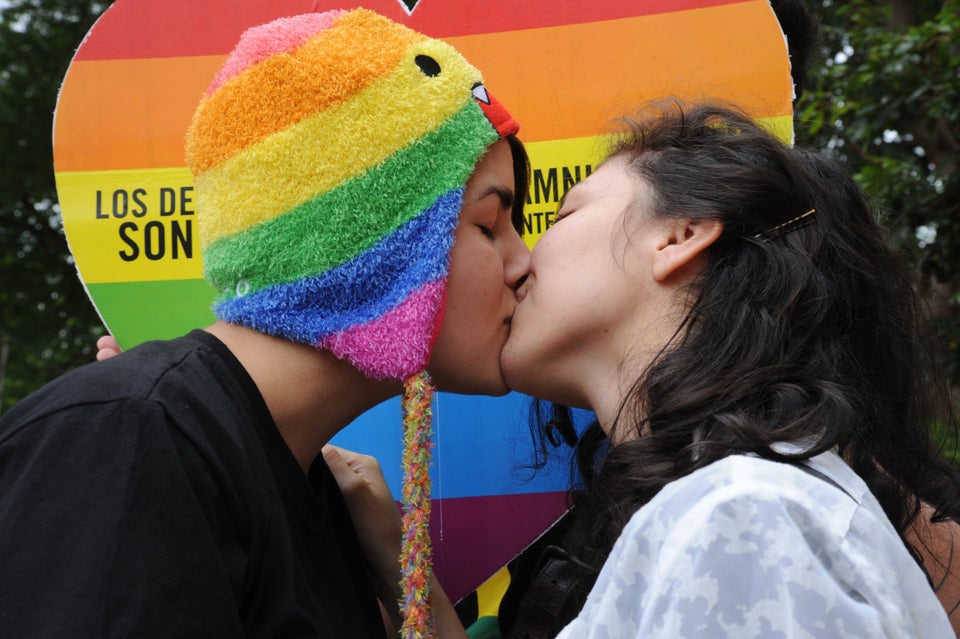 NORBERTO DUARTE via Getty Images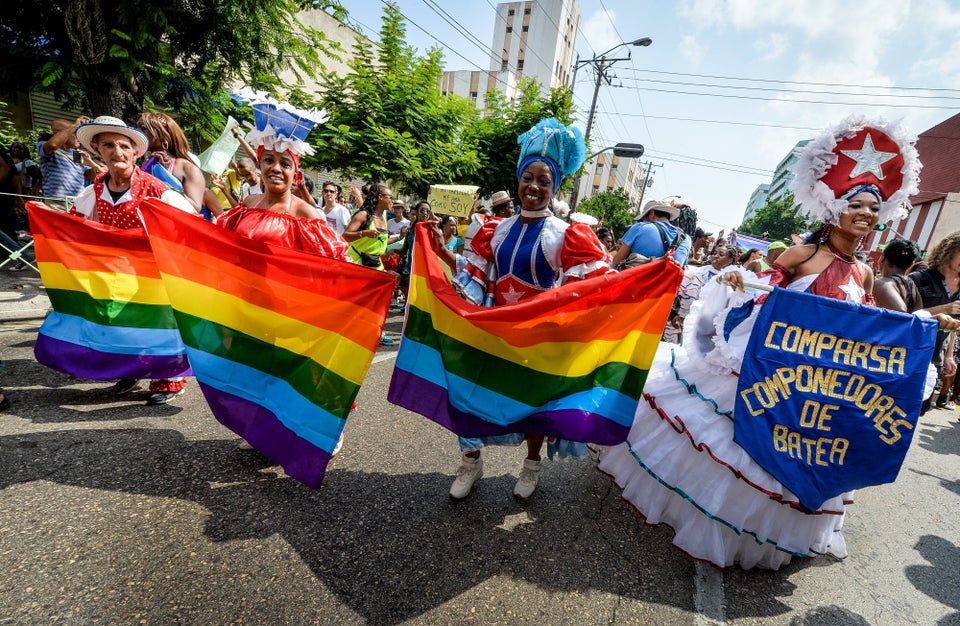 ADALBERTO ROQUE via Getty Images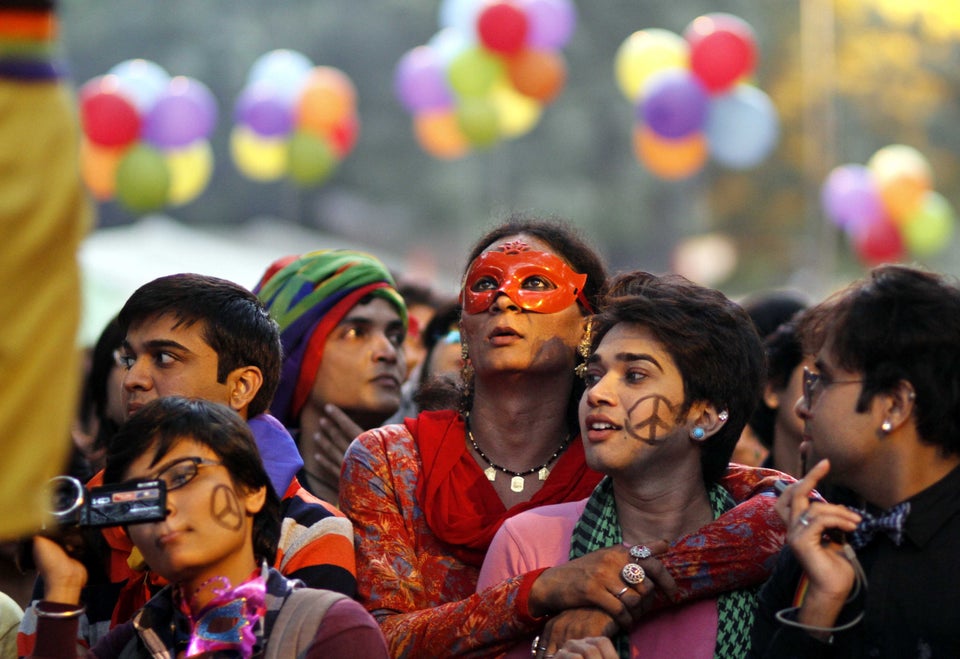 Arun Sharma/Hindustan Times via Getty Images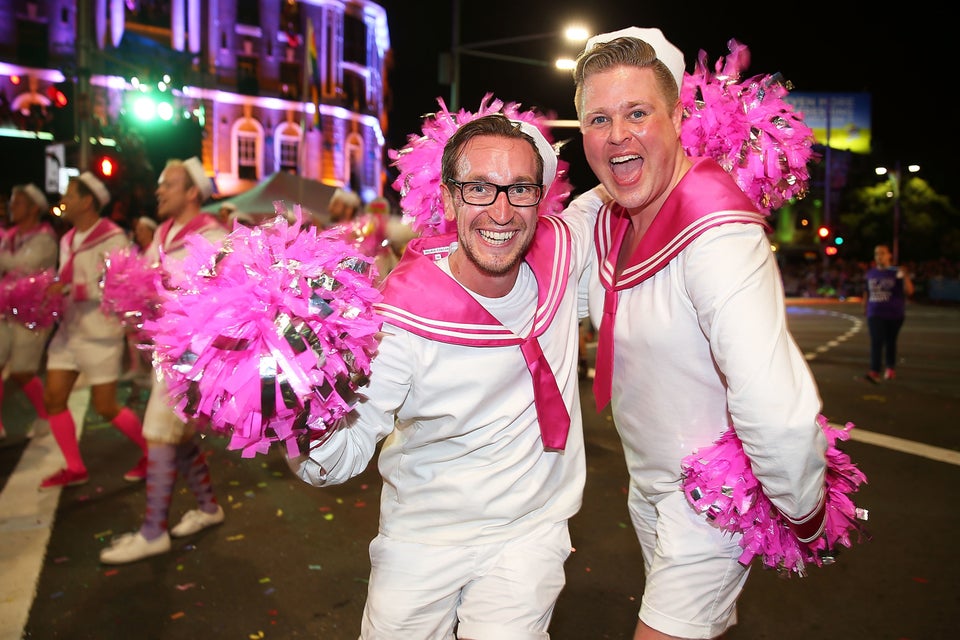 Brendon Thorne via Getty Images
Popular in the Community