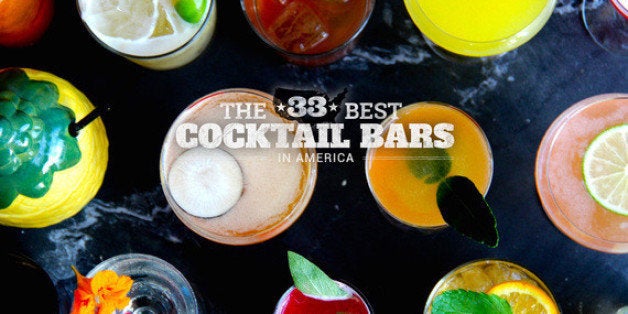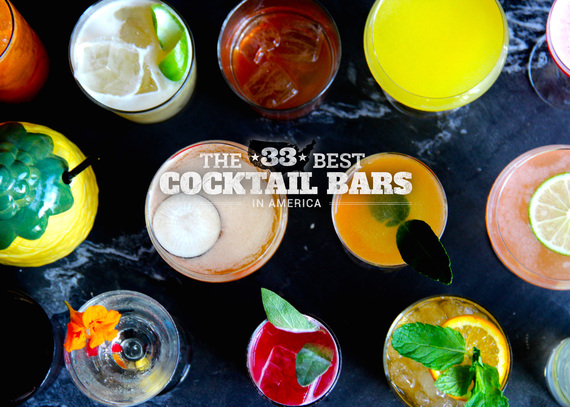 Over the course of many years here at Thrillist, we've written about cocktail bars in nearly every city across the U.S. (and the world!), so it only made sense that we'd take that knowledge and pick out our 33 best cocktail bars in the country. We're not aiming for the new, hot ones (though some are on here) -- just strictly the best places to get delicious cocktails -- both innovative and classic -- ideally without pretension, attitude, or crappy cocktail napkins that stick to the bottom of your glass. And -- as a bonus -- we asked our British and Canadian editors to pick their favorite cocktail bars, too, so you can enjoy boozy perfection wherever you go.
As always, there will be disagreements, places we missed, and people who think I like gin too much, so voice those opinions in the comments. Or just enjoy these beautiful photos: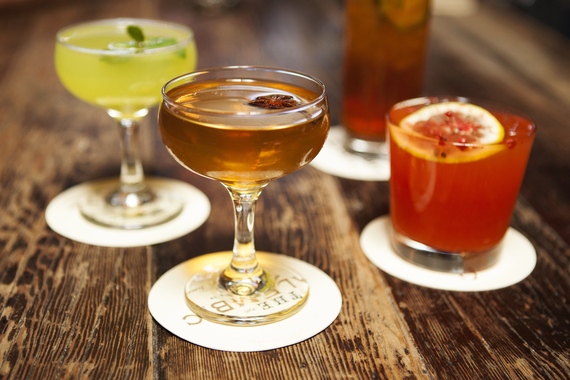 Sitting on a Haight Street block riddled with fauxhemians offering to sell you not-all-that-great drugs, you might miss the low-key Alembic if you're not looking. Long a mainstay of the SF cocktail scene, many in the chattering class questioned whether it could maintain its high, innovative standards when Daniel Hyatt left last year, but, thanks in large part to bar manager Ethan Terry and his team, the nouveau Alembic remains just as formidable. Oh, and you absolutely need to check out their new Summer drink menu (rolling out in the next few weeks), featuring hitters like the awesomely named Too Cold, made with frozen vanilla paste ice cubes (literally Vanilla Ice... get it? DO YOU?!?!), Sun Liquors rum, muddled cucumber, and the Italian aperitivo cappelletti, or the Bait and Switch, our favorite hot weather drink so far this year, which features mezcal, strawberry puree, aloe liqueur, and black and pink peppercorn syrup.
WHAT YOU'RE DRINKING: The Bait and Switch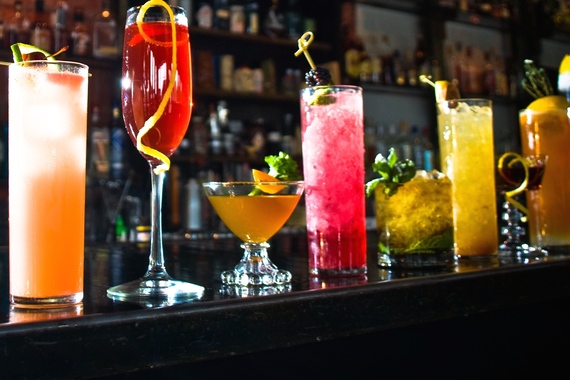 As one of the torchbearers of the craft cocktail movement in Texas since it opened in 2009, Anvil is a no-brainer on this list. Bobby Heugel, Kevin Floyd, and Steve Flippo do all the things you want in a cocktail bar -- housemade sodas, liqueurs, and infusions using Southern ingredients (uh, okra?) -- with an aesthetic that makes the most of pretty much everything, down to its former meat locker doors that lead to the bathrooms. Though they have a 100-strong cocktail list, we're currently enamored of their Pliny's Tonic, with gin, lime, mint, cucumber, and a kick from the habanero tincture.
WHAT YOU'RE DRINKING: Pliny's Tonic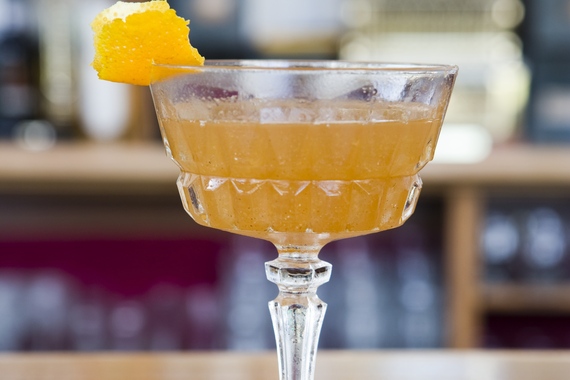 Let's get something out of the way first. Yes, I did name them to our 33 best new restaurants in 2013. And yes, I still do love their food. But this place -- as you can tell by the name -- is a bar first, and Colin Anderson's drinks, thoughtfully crafted by bartenders who take the time to ask you about spirits you like/hate or the time in college when you accidentally had fernet and now definitely never want to have fernet again, can compete with any cocktails in fancier towns not made of steel.
WHAT YOU'RE DRINKING: Whatever you like (talk to the bartender, he'll sort it out)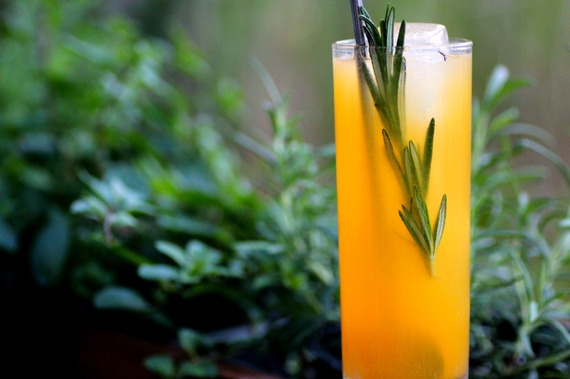 Normally hotel bars are the kind of bars you go to when you have no other options left, and you will just about drink anything. The Broken Shaker is not one of those bars. Inside Freehand Miami Hostel, it's a tiny throwback to the '50s, where Gabriel Orta and Elad Zvi mix up the best cocktails in Florida, so apologize to your grandparents in West Palm, and go sit outside sipping one of their seasonal Old Fashioneds in the heckler chairs by the bocce ball court. And then another. And another. And...
WHAT YOU'RE DRINKING: A Seasonal Old Fashioned