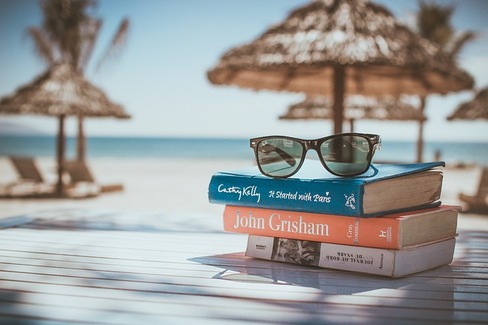 It's here! That time of year where we use our precious few days and weeks off to create wonderful memories and cram in much needed rest and relaxation. It's also vacation money saving, bargain hunting season. As someone who is passionate about getting deals and blogs about them, I'm right there with you. There's a lot of great advice out there. But every so often I come across some that is so over the top, or past its prime they should be retired. Below are four that need to go and one that is perennially on point.
Take a Staycation Instead
Staycation is a made up word meant to make us feel good about spending our time off at home. It's like saying "pre-owned," in place of "used." Instead of spending money on air, hotel, and expensive tourist attractions, you plan activities close to home which allows you to sleep in your own bed at night. It's a clever term for something that millions of people who don't want or can't afford to travel have been practicing forever. I guess it's worth the reminder that you don't have to travel far to have a good time. But what if you want to fly away on vacay? All of the staycation tips in the world won't help accomplish that goal, and it is not a happy making alternative when you really want to get away.
Save money by booking the cheapest room in the cheapest hotel located as far from your destination as possible. Sounds like fun, right? It's true that reserving the cheapest room in the hotel can save money while on vacation, but what's the tradeoff? Are you next to the ice machine that constantly rattles, or the elevator that gets heavy foot traffic at all hours and disturbs your sleep? Are you spending two hours each day driving to and from the activities you traveled so far to visit? Maybe you're overlooking a parking lot. It's worth it to save money isn't it? Or is it?
Being able to travel for vacation is a splurge in and of itself, so why not have the one you want? Don't be vacation shamed. If my husband and I manage to find a beach hotel we can afford, the last thing we want to see when we look out of the window is the parking lot. Sure it saves money, but you can't put a price on the feeling of waking up to a marvelous view while sipping morning coffee (or tequila sunrise), or looking out each evening, full with gratitude and contentedness. Those memories last a lifetime. Way longer than a pricey dinner we might enjoy by booking a cheaper room. Plus it saves calories.
Visit During the Off Season
Like other money saving vacation tips this one is valid. Yes it's cheaper to travel to popular tourist spots when fewer people go. But what if the high season is when you really want to visit? Take Vail Colorado for instance. There are many things to do in the summer like biking, hiking, and rafting. I'm sure it's fun and beautiful. But you know what you can't do during the off season? Ski! And what if that's the reason you want to go to Vail? Can you ski down the grassy slopes in July? It's like telling me that the perfect substitute for french fries is carrot sticks. And just like eating the carrot sticks, I won't be happy.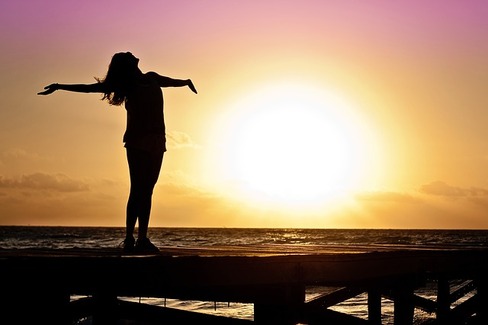 Food is definitely one of the pricier aspects of vacationing, so bringing your own to cut costs makes sense...when done in moderation. The problem is the extreme measures suggested to achieve maximum savings. Using a cooler as a refrigerator for a week and driving around to find a park to grill your burgers because the bargain basement hotel doesn't have a refrigerator or grill? That's all kinds of ridiculous. Using the hotel's bathroom sink counter to prop your electric skillet on while you cook meals for the three of you has gotta suck. Subsisting on PB&J for a week? That's a horrible way to spend a vacation - even if you love peanut butter and jelly! Enjoying a couple of meals out is one of the great pleasures of vacationing. Treat yourself if you can. And book something with a real kitchen (or at least a refrigerator and grill).
Have the Vacation You Want
Why not have the vacation you really want? I'm not talking about lavish six star resorts intended for the mega rich, but a vacation that includes the destination you want when you want it, staying where you want to stay, with a view that makes you happy, eating how you want to eat? You can.
Step 1: Don't approach your vacation from a place of lack. Plan for what you want, instead of what you'll need to sacrifice.
Step 2: Use every discount method at your disposal (i.e. reward points, discount gift cards, coupons, hotel specials, attraction discounts) and compare the final cost with your vacation budget.

Step 3: Make extra money to close the budget gap.
That's it! And it's doable! There are so many real ways to make extra cash. If you start far enough in advance small amounts will add up until you're there. Sell your junk. If you're not an extreme minimalist you're sure to have stuff you can sell on eBay, Craigslist, or at a yard sale. Small gig it to your goal. Things like mystery shopping and freelance writing can be done on your schedule. Do it as a couple or family and get excited as the funds add up and the vacation becomes a reality. Think how much sweeter it will be. Here's the thing. While you could look back and wish you had spent a little more to have the vacation you wanted, you'll never regret it if you do. It's worth the effort.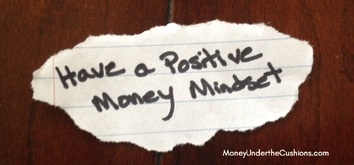 Kim Owens is a psychologist, former college VP, and awesome deal getter currently obsessed with zoodles and launching her new blog MoneyUndertheCushions.
She invites you to get your complimentary copy of the "Goof Proof Guide to Slashing Your Cable Bill (and More) and Saving Hundreds or More a Year!" You'll also receive updates, tips, and inspiration on ways to, "Make More, Save More, and Be Happy." Come on over and join the Money Under the Cushions gang!.
REAL LIFE. REAL NEWS. REAL VOICES.
Help us tell more of the stories that matter from voices that too often remain unheard.