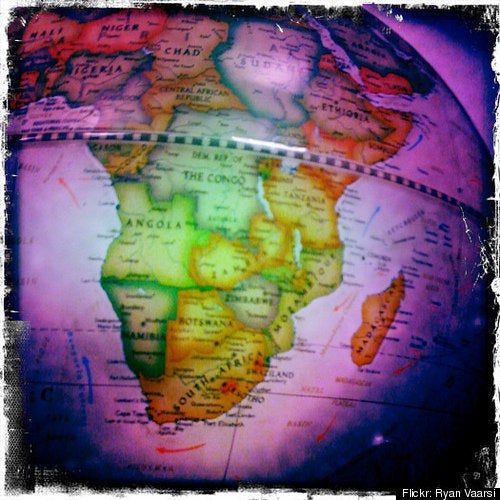 Today, on the 40th anniversary of Earth Day, we celebrate the millions of actions, taken around the world, that help make the planet we all share a better place.
The spirit of Earth Day -- leaving the planet in a better state than when we entered it -- is an hourly, daily, weekly, monthly and yearly effort.
So today I am asking you to take three steps:
ONE: Watch these quick videos. The Vanity Fair Earth Day video features people like Tony Hawk, Julia Louis-Dreyfus, and, yes, even me, giving their wish for the 40th anniversary of Earth Day. The other, by Earth Day Revolution, shows the amazing progress we have all made towards passing a clean energy and climate bill, and the next steps we must take to solve our energy and climate challenges.
TWO: For the last 40 days, Earth Day Revolution has called on all Americans to take 40 days of action. Let's keep that going. Today, and for the next 40 days, take 5 minutes a day and make your voice heard. Talk to friends. See if you can get 40 people to send a message to Congress, urging immediate action. Because in the next 40 days, we will create the momentum to finally complete the planetary imperative to protect the climate and create clean energy jobs.
THREE: If you can get to Washington DC this weekend, come out to the National Mall on Sunday and join the thousands taking part in Earth Day Networks Climate Rally.
Don't let the naysayers and pundits dissuade you from taking action. For forty years, we have fought against the polluters to create a safer, healthier planet. For the next forty days, we must continue the fight.
Because we passed the Clean Air Act, we now breathe cleaner air.
Because we forced power plants to stop acid rain, we now enjoy healthier forests.
And because we pushed for an increase fuel economy and global warming pollution limits on our cars and trucks, we will now drive cleaner cars and someday be able to tell the OPEC barons that we don't need their oil any more than we need their sand.
And because we voted for clean energy, stronger national security and a safer climate passing the Waxman-Markey bill last June in the House of Representatives, America, for the first time in history, said that we will no longer use the atmosphere as a dumping ground for the pollution that is heating our planet.
And when Senate acts and we vote to send a bill to the president that creates clean energy jobs and cuts dangerous pollution, then in 2050, when we celebrate the 80th anniversary of Earth Day, the world will say this is when we turned the tide of planetary peril and create a clean energy future for generations to come.
And it will be because of you.

REAL LIFE. REAL NEWS. REAL VOICES.
Help us tell more of the stories that matter from voices that too often remain unheard.