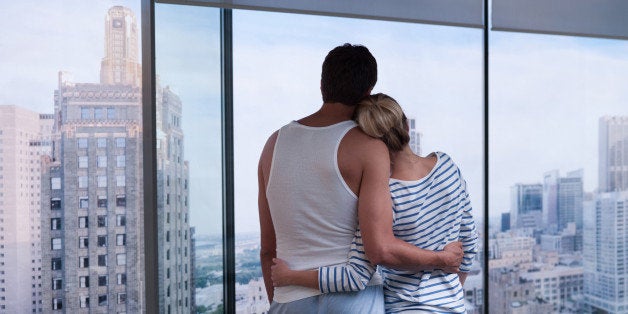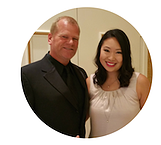 When I first saw him in real life I wanted to run into his embrace, show him my long list of printed-out Toronto condo listings and be assured that everything would be okay.

Maybe he would comb my hair as he cradled me and say, "There there darling, this will all figure itself out."

Well, if you have ever seen Mike Holmes on television, you know that scenario would never happen. You can bet a million-dollar plus detached Toronto home on that.

Mike is a man who tells it like it is. He didn't earn the title of Canada's Most Trusted Contractor for nothing (maybe that was public relations but nevertheless). His face and his company are the most well known when it comes to building homes right, from coast to coast.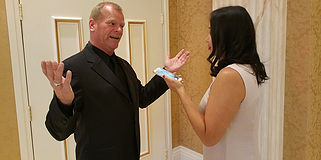 Star power? He's got it. In October he was inducted into the Scarborough Walk of Fame. I got to talk (no embracing but I'm over it) to him before the Kaleidoscope Ball.

#KB2015? That's the swanky gala that was hosted by The Scarborough Hospital Foundation and the Scarborough Walk of Fame in support of The Scarborough Hospital's Diagnostic Imaging department.

In the grand foyer of the Scarborough Convention Centre, I stared deeply at his rugged face sans hard hat.

Here's Mike's tips on buying a condo in The Six.

1. Get your senses right. You need to find out what material is between you and your, perhaps, loud neighbour. Can you smell the smoke from the apartment beside you? These are important questions you need to ask.

2. Looks ain't everything. Just because it looks good on the outside, doesn't mean the same rings true for the inside. Cosmetics can deceive.
3. That idea of walking into a home and "just knowing" means squat.

"This is an illusion. They get the illusion. 'Oh my god I love the area, I love the house. He loves the garage, she loves the kitchen.' That's the wrong thing."
4. Make sure you hear your house talk.

"How you should feel is knowing the home you have is the home you should be in. Is it healthy? Is the air healthy? I'm telling you right now it's not as healthy as we think it is. Can we make it more healthy?"

The home needs to be made for you. When my kids are sick, they tell mom and dad 'oh my tummy hurts'. You can't hear your house talk. If you understand the functions of your home, you CAN hear it talk.
Your emotions will probably get the best of you. After all, buying a home is one of the biggest financial decsions of your life. Remember these tips, and you'll be well on your way to living comfortably knowing you bought the right home with advice from Mike Holmes.

Happy hunting,

Jessica Young