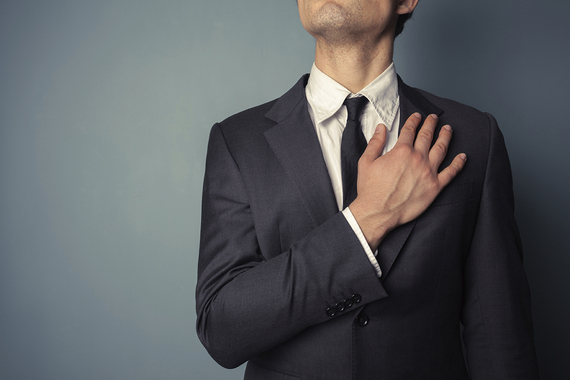 These are the advantages that personal branding can offer you.
If you're trying to build some momentum for your startup, it's tempting to pour all your efforts into creating and promoting your core company brand. Generally, this is a good thing; your corporate brand identity is one of the biggest factors for success you'll have in your marketing campaign, and it's going to help in both customer acquisition and retention.
However, there are some major advantages to using a personal brand -- one you build around your own identity -- as a means of building your startup's reputation for the long term:
1.People trust people more than companies. People simply don't trust companies like they used to. Corporations are frequently seen as greedy or callous, but even more frequently, they're seen as faceless. Human beings have a face, and are inherently more sincere and trustworthy, enabling you to build better relationships and make a better first impression.
2.You'll have an easier time getting published. Most publishers online won't accept submissions from corporate brands. They will, however, accept guest posts from other people. Use this to your advantage with a personal brand.
3.You'll earn speaking events. Personal branding isn't limited to the digital world. Once you build up enough of a reputation, you can start looking to get involved with speaking events in your area, which could lead to more valuable connections and leads.
4.You'll meet more people. Soon, people will start asking to meet you without you even engaging with them. The more people you meet, the more potential clients, partners, and even employees you'll gather.
5.The benefits carry beyond your company. If your startup tanks or is wildly successful and you decide to move onto a new project, your personal brand reputation will go with you.
If you're trying to promote a startup, I can't recommend personal branding highly enough. Start building up a social media presence with an ongoing rotation of fresh content and regular engagements with your audience -- you'll soon start to see some massive momentum for your brand.
Jose Vasquez is a serial entrepreneur and tech enthusiast dedicated to helping startup technology companies get the direction and momentum they need to succeed. As the founder of Build. Brand. Blast., Jose has established a collective resource for tech entrepreneurs to consult when brainstorming, creating, launching, or expanding a new business. Jose is also the founder and CEO of Quez Media Marketing, a marketing firm that combines technology and creativity to help new and growing companies get the results they need.
Related
Popular in the Community