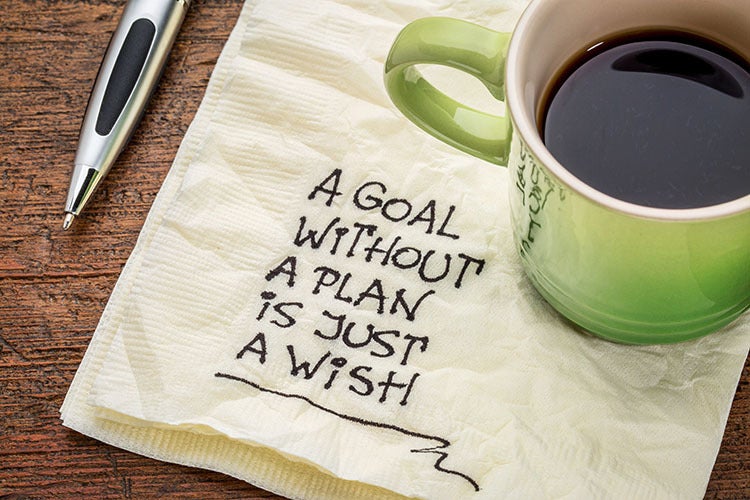 Launching, promoting and maintaining a successful blog is not an easy feat by any means. Many try. Yet very few succeed. While some might think this has everything to do with luck, that's far from the truth. In order to be a successful blogger, not only do you need persistent determination, but you also need to wield good blogging habits that will help to empower you rather than deter you. 
While an overall set of good habits are a necessity for success in just about any field or endeavor, they're especially important when it comes to blogging, a highly-competitive field that demands a vast array of knowledge in a wide variety of fields including things like search engine optimization, writing, design and oftentimes, technical aspects dealing with the underlying code as well. 
Not only is there a lot of knowledge to absorb, but it also involves a special persistence to never give up and keep on pushing through, even past the difficulties that arise while trying to build, promote and maintain a successful blog. However, for those that are envisioning a life lived on their own terms, everything from the freedom to travel, luxury of time and the allure of passively-generated income certainly awaits. 
Of course, this is definitely something that I'm considerably passionate about. Over the past two years, I've built up my blog, Wanderlust Worker, into a wildly-popular online resource for improving your life, building better habits and achieving your goals. Ranking on the first page of Google for dozens of search terms such as "how to discipline yourself," "failure lessons," and even "famous people that failed," I know a thing or two about what some of the best blogging habits to have are. 
Yet, I didn't want you to take it from me. There are most certainly a slew of others out there who've achieved considerable success with their blogs, beyond what I've yet been able to accomplish. So, what I was curious about was, how did they do it? What were the best blogging habits that helped to push them through, allowed them to stay committed and to constantly add value to a world that's fraught with so much useless noise? 
What are the Best Blogging Habits to Have? 
If you stop to think about it, there are likely dozens of great habits that would be considered integral for building a successful blog. However, when we're talking about the best, it really narrows down the playing field. If you can harbor these habits, then building up a successful blog can happen more on autopilot rather than being an arduous and painful process. 
While renowned bloggers such as Rand Fishkin from Moz.com, Pat Flynn from SmartPassiveIncome.com and several others have generated outlandish revenues from the sheer massive size of their traffic and great content they've produced, there are thousands of bloggers out there that are earning a respectable income from their efforts. 
Recently, I spoke to Andreea Bolbea, who's amassed an impressive 1.4 million followers on Instagram, and runs a popular blog called Simply Andreea where she doles out fashion, food and travel advice, on what habits helped her to succeed with her blog. 
She tells me, "Blogging is hard. Getting people to find your blog is one thing, but also monetizing your blog in the best way is another. You don't want to betray the trust of your blog readers by pushing them something that's not for them or trying to be too 'salesy,' so it's not easy by any means, but definitely well worth the effort in the long run." 
#1 ― Goal setting
Quite possibly one of the most important habits you can have when it comes to blogging, goal setting done the right way, can lead to monumental benefits over time. But rather than setting goals passively, we need to engage in active goal setting. 
Active goal setting, involves not only writing down your goals, but also setting short-term goals that will help to lead you towards your long term ones. By using these milestones, you can ensure that you're on target to achieve your bigger longer-term goals. 
#2 ― Organization
Staying organized is a key success habit no matter what you're doing. But, especially when it comes to blogging, staying organize is important if you're going to manage the enormous amount of work that lies ahead of you. 
Also, one study suggests that clutter, or a lack of organization, lends itself to a loss of focus. By having too many things in our peripheral vision, or even cluttering our mind, it can force us to veer off track.  
#3 ― Planning
No goal is achievable without an actionable plan. We need a way to get from one point to another, a road map of sorts. Without the habit of planning, taking a blog from obscurity to global notoriety is largely impossible. 
It takes a significant amount of planning on a constant basis to succeed with any goal. While every worthwhile goal is difficult to attain, it's especially hard to do so if you lack the ability to plan your steps to get there. 
#4 ― Networking
Networking is a habit that's absolutely necessary if you want to succeed in blogging. By networking with other well-established bloggers in your niche, you can also help to form relationships that can aid your rise to the top. 
Numerous studies also suggest that those who network are not only more successful, but also happier and more sated in life and in their occupations. 
#5 ― Time management
 The last, but certainly not least, of the best blogging habits, is effective time management. Considering that time is the greatest equalizer, and we all have the same amount of time no matter who we are or where we live, success in blogging boils down to how we use the little time that we do have. 
Find an effective system for managing your time and stick to it such as the quadrant time management system. Ensure that you're doing something every single day towards the achievement of your long-term goals. 
REAL LIFE. REAL NEWS. REAL VOICES.
Help us tell more of the stories that matter from voices that too often remain unheard.
This post was published on the now-closed HuffPost Contributor platform. Contributors control their own work and posted freely to our site. If you need to flag this entry as abusive,
send us an email
.