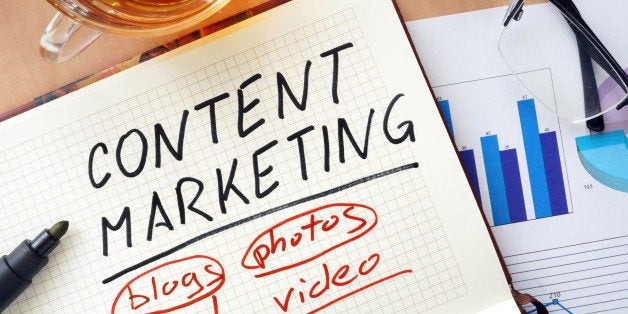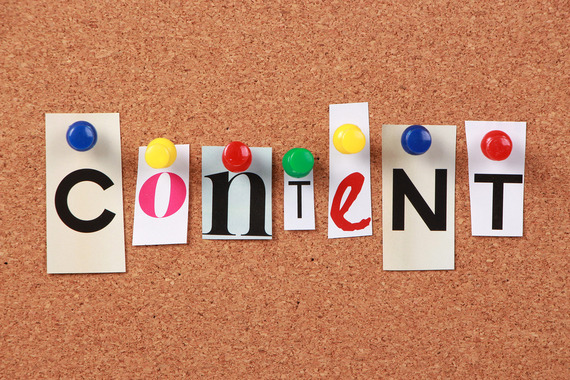 Admit it: you're pretty sick of hearing why content marketing is a must-do strategy. I am too. Too many so-called "marketing strategists" tout content marketing's benefits without actually explaining how to execute a successful content marketing program. The result: a lot of snappy, click-bait headlines that clog up our inboxes and social media feeds, but not a lot of content with any value.
When content marketing works, it's an incredible way to build relationships and share knowledge without pitching your services or products. But here's the thing: too many businesses are still equating content production with hard sales, especially the content that's on their business blogs. When I advise startups and small businesses on content marketing, I always come back to this essential truth: successful content is content that empowers, excites and educates. It connects and builds relationships. It tells a story.
"Publishing a few blog posts is great, but that's not the same as a full-fledged content marketing program," says Brian Sutter, Director of Marketing at System ID Barcode Solutions. "Brands need to think big picture. Instead of asking, 'How can I make more sales?' ask, 'What does my audience need?' Audience growth and influencer reach will naturally follow."
Sutter's advice is spot-on. But what if your company is doing everything possible to create exciting, engaging and empowering content, but falling flat with distribution? It's time to bring in the experts. While HubSpot may be the defacto gold standard for general inbound marketing, specialized content marketing services are popping up that offer new ways for publishers and brands alike to grow their audiences, monetize existing content and reach top influencers.
Ready to take your content marketing to the next level in 2016? These are the ultimate content marketing creation and distribution tools your business needs in its arsenal:
1. ClearVoice. Welcome to the complete content marketing ecosystem. ClearVoice combines a popular and flexible workflow software with a built-in marketplace that brings the branding, content creation, and publishing communities together in one place. ClearVoice vets marketplace creators and connects top writers with brands in need of quality content. Hire writers that fit your brand's budget, timeline and unique voice. The ClearVoice content studio helps brands identify influencers, analyze competitors and employ best practices so you can be sure the content you publish is engaging, relevant and actionable.
2. CodeFuel. Ready to take your content marketing to the next level? CodeFuel offers engagement and monetization solutions that will help publishers better monetize their online space and at the same time help users discover more relevant content on the publisher page. CodeFuel analyzes user retention and delivers relevant, on-brand content through targeted searches, unique in-tags, and native ad placement.
3. Curata. Struggling to scale your content program due to a lack of content? Curata can help. The company offers two content marketing solutions: content creation software (CSS) and the data-driven content marketing platform. For marketers struggling to curate and publish enough quality content, Curata's content curation software will take your content worries away. CSS helps brands discover the best content with a self-learning engine, organize and contextualize this content with just a few clicks, and then publish and promote this content. Curata draws from hundreds of thousands of sources, keeping your content engine humming without the need to constantly create your own material. The content marketing platform offers data driven insights to identify which content resonates most with your audience so you can align your content strategy accordingly.
4. Outbrain. Are you already creating great content but struggling to distribute it to the right networks? Outbrain is for you. The easy-to-use platform can amplify your audience for virtually any piece of content, including blogs, articles, videos, and infographics. Your content appears alongside other articles as promoted content suggestions. While this is a "pay-to-play" option, if you can find room in your marketing budget, it's a sure-fire way to build a bigger audience.
5. BuzzSumo. Wondering which online outlets or influencers are getting the most traction in your space? BuzzSumo to the rescue. Discover which content performs best for any topic or competitor in your space with analytics driven-insights. Compare shares on Facebook, LinkedIn, Twitter, Pinterest and Google+. Filter by content type (article, infographic, interview, video, guest post, etc.). Give the people what they want: identify which topics related to your business are garnering the most attention so you do more of what works and stop wasting time on ineffective content creation.
Whether your brand needs help to create and curate a steady content stream or you're a publisher who's ready to better monetize your space, specialized content marketing is essential to keeping content standards high and ensuring message/audience alignment. That's a win-win.
Related
Popular in the Community