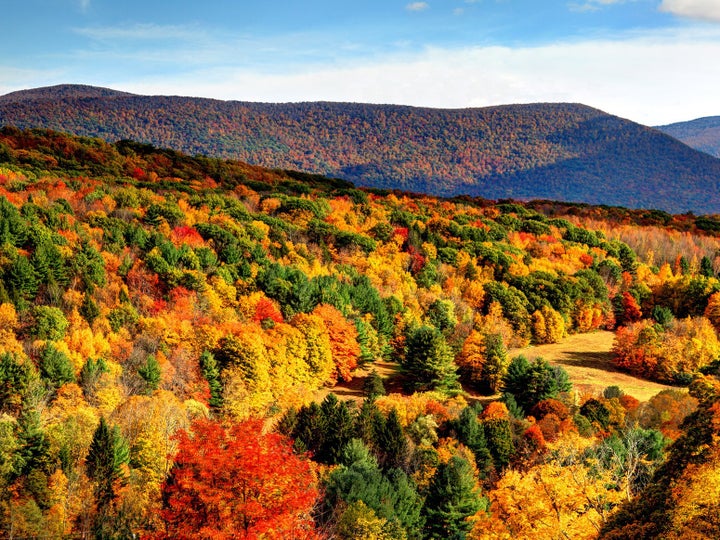 There's something simplistically beautiful about fall that makes us want to do just one thing: look. As we move into cooler weather, here are ten hikes across the country to take in autumn's colors before winter hides them in white.
1. Mount Greylock: Adams, Massachussetts
At 3,491 feet, Massachusetts's tallest peak inspired minds like Nathaniel Hawthorne and Henry David Thoreau (look for a rock inscribed with some of Thoreau's writing at the summit.) Carriage roads, waterfalls, and the view from the top — Vermont's Green Mountains, the Catskills, and — on a clear day — New Hampshire's White Mountains — reveal what all the fuss is about.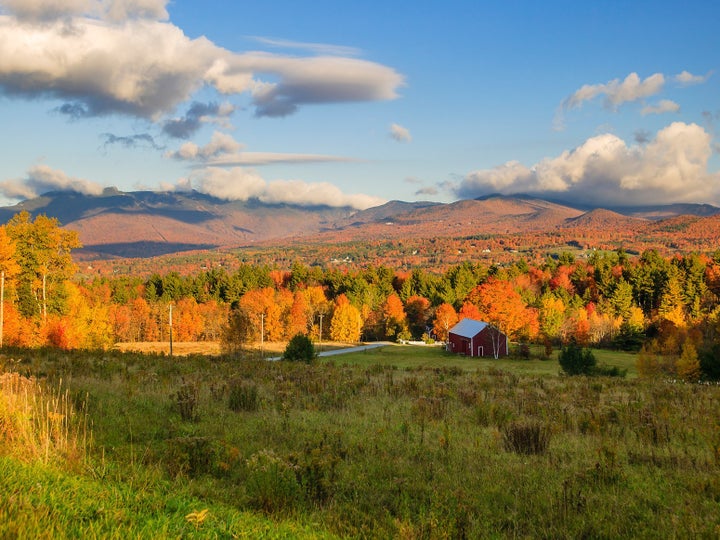 2. Mount Mansfield: Underhill, Vermont
It's hard to say what's more picturesque: the northern Vermont forest of Mount Mansfield, popularly known as Stowe, or the romantic journey there — think country roads, streams, and covered bridges. Summit via Sunset Ridge, which, mostly above tree line, practically guarantees views. Once you're up top, then look west toward the colors of Lake Champlain. Dreading the hike down? Don't — you can take a chairlift.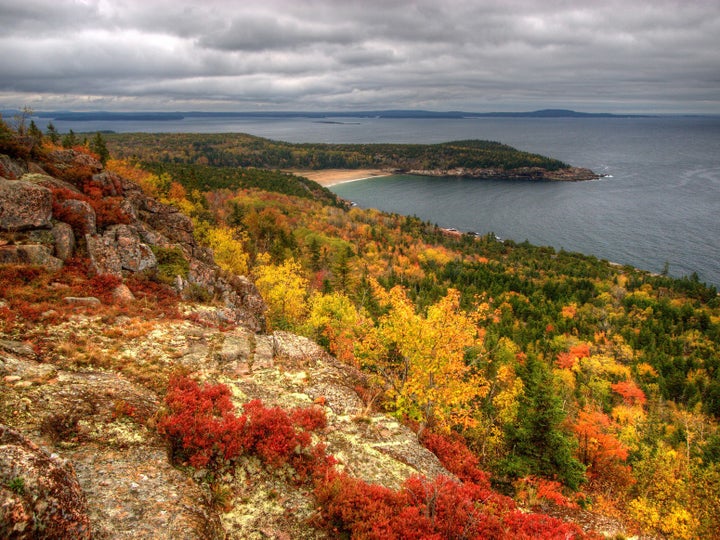 3. Acadia National Park: Bar Harbor, Maine
One of the country's most-visited national parks provides fall sights aplenty: namely, the sought-after leaves of red, orange, and yellow. But there are other wonders, too, like South Bubble's glacial erratic, a rock formation that seemingly clings to the mountain's edge, and, for the experienced hiker, near-vertical climbs on Champlain Mountain's Precipice Trail.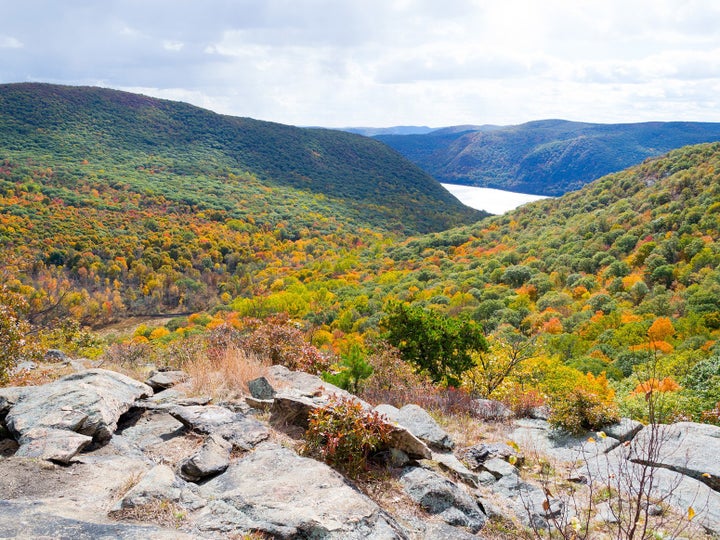 4. Breakneck Ridge Loop: Putnam, New York
Thanks to its trailhead being close to a namesake Metro-North railroad stop, Breakneck attracts a New York City crowd itching for an easy car-free escape. But the steep, strenuous hike is one of the most common in the Northeast for more reasons than just its accessibility: Strategic rock scrambling rewards with panoramic views of the Hudson River Valley.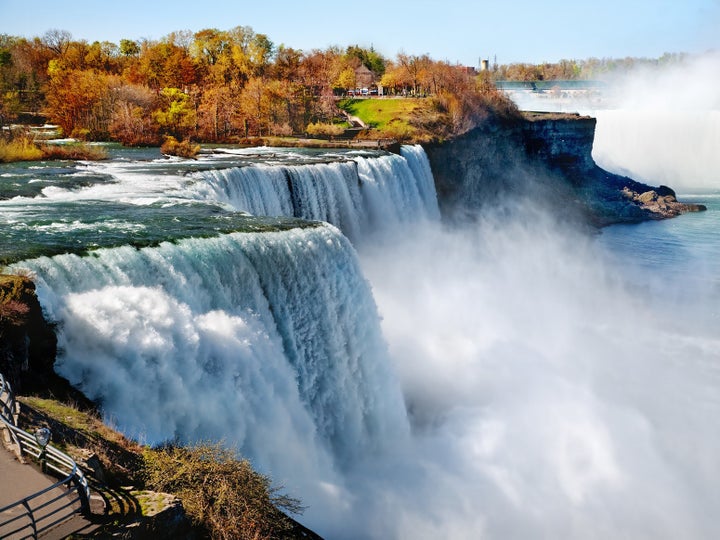 5. Niagara Gorge: Niagara Falls, New York
At Devil's Hole State Park and Whirlpool State Park, you're only minutes from the famous falls; but a tourist trap this is not. Trek to the gorge toward Niagara's rapids: Here, you're surrounded by trees with turning leaves; roaring waters; and fishermen taking advantage of one of the best spots in the region.
More from Condé Nast Traveler: