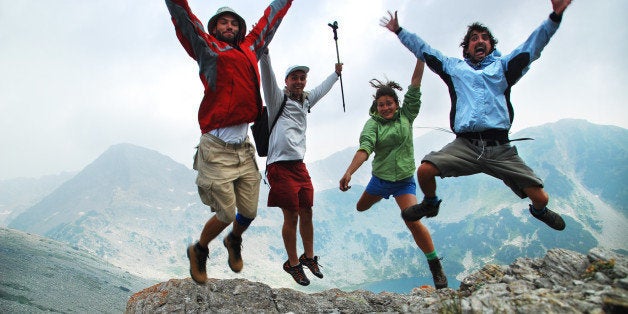 by Sarah Bruning, Condé Nast Traveler
Late spring and early summer bring prime weather for outdoor exploration, but these international national parks drop jaws year-round--no Instagram filters needed.
1. Northumberland National Park, England
England's northernmost (and least populated) national park encompasses more than rolling moorlands--the UNESCO World Heritage site also contains a section of Roman emperor Hadrian's legendary wall.
2. Pembrokeshire Coast National Park, Wales

Horseback riding is a popular excursion for visitors to the U.K.'s only coastal national park, which also features a number of stunning national formations, such as the Green Bridge of Wales.
3. Gran Paradiso National Park, Italy

Situated between the Piedmont region and the Aosta Valley, this expanse of lakes and mountains is one of the oldest protected sections of the Alps. Twenty-eight hiking itineraries span all levels of expertise, and many offer the opportunity to spot wild ibex and other wildlife.
4. Pirin National Park, Bulgaria

Hundreds of rare species call this mountainous Balkan park home, including some plants that have grown there since the Pleistocene Era (that's 1.8 million to 11,500 years ago). It's best known for its 70-plus glacial lakes, but you can also keep lookout for myriad wild animals large (gray wolves, brown bears) and small (owls, woodpeckers).
5. Olympus National Park, Greece

Whether or not it's the Home of the Gods, this national park is rich in both mythology and natural splendor. In addition to its towering peaks--the highest of which reaches 9,573 feet high--Olympus lays claim to more than 1,700 native plants, ranging from delicate wildflowers to sturdy black pine and fir trees.
Related