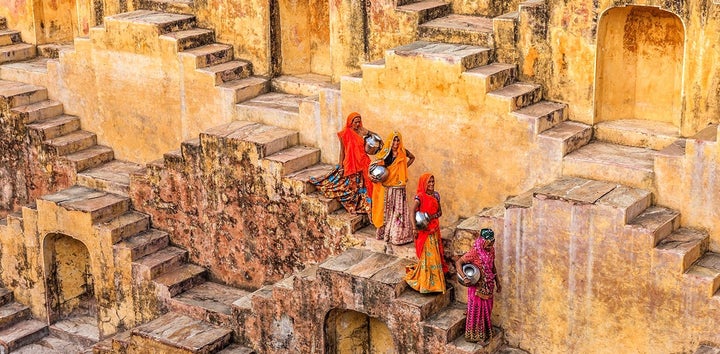 JAIPUR, INDIA
Known as the "Pink City," the capital of Rajasthan envelopes you in a history lesson as soon as you take in its rose-colored buildings: The entire city was painted pink—a color associated with hospitality—in the 19th century to welcome the Prince of Wales. Today the walled city is best explored during the winter months, which, compared with the sweltering summer, are pleasantly mild and perfect for that rickshaw ride. But beyond the must-see Jaipur attractions (Amber Fort, City Palace, Hawa Mahal and the many markets and bazaars), January is a superb time to catch a polo match or visit the famed (and free) Jaipur Literature Festival.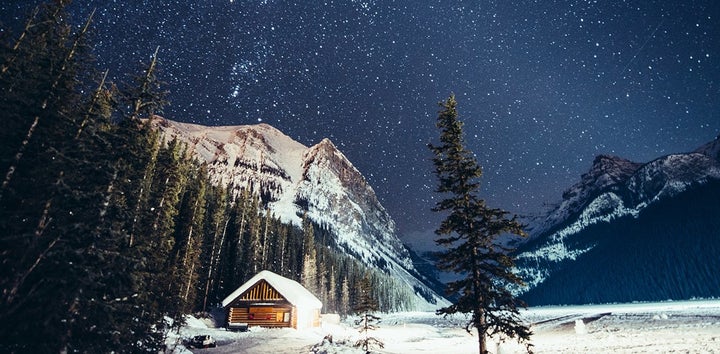 BANFF AND JASPER NATIONAL PARKS, CANADA
Rocky Mountains, glaciers, emerald-colored lakes and roaming wildlife (bears, moose, caribou and more) are awe-inspiring year-round. But capped in a blanket of January snow, they're even more impressive. Need a break from the wilderness? These two adjacent Canadian national parks actually support the two namesake towns they surround, which means you're never too far from shopping or dining. Another perk of January? It's a prime time to gaze up at the second-largest dark sky preserve in the world (aka there's no artificial light around to obscure the view).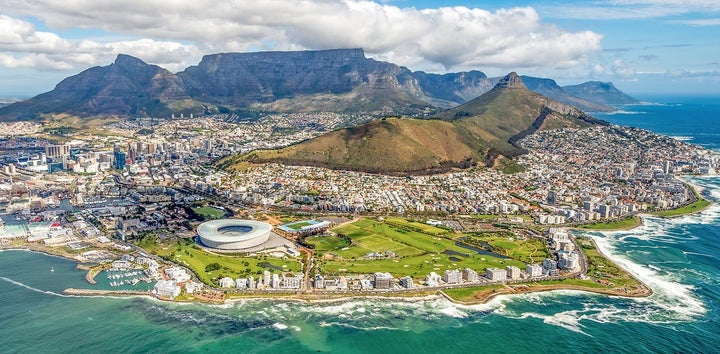 CAPE TOWN, SOUTH AFRICA
January is mid-summer in South Africa. In the warm, dry weather, you can take full advantage of the city's sublime outdoor glory: hike or mountain bike in the flat-topped Table Mountain National Park, explore the gorgeous Kirstenbosch Botanical Gardens and Company's Gardens and, of course, swim, surf or penguin-spot at the city's many beaches.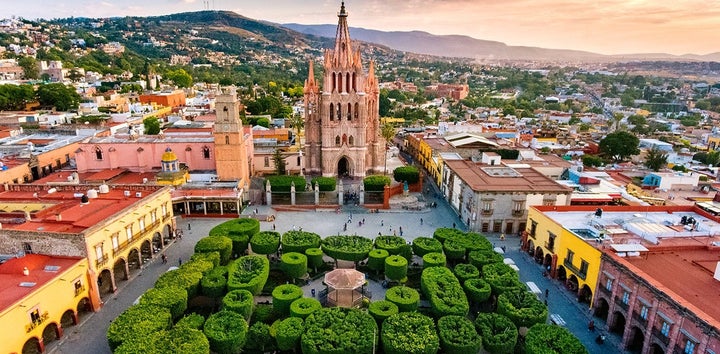 SAN MIGUEL DE ALLENDE, MEXICO
The cobblestone streets, golden light and colorful facades have drawn artists from around the world to this Guanajuato mountain town for decades. The rich food scene, lodging options and quirky shops are what've made them ex-pats. And while the secret charm of this magical city may be out of the bag, the fact that it's not the easiest place to get to helps maintain that enchanting, old-timey feel. With average January temps between the low 70s and 80s and little to no rain, heading here a couple weeks after the holidays means you'll have perfectly pleasant weather and fewer crowds.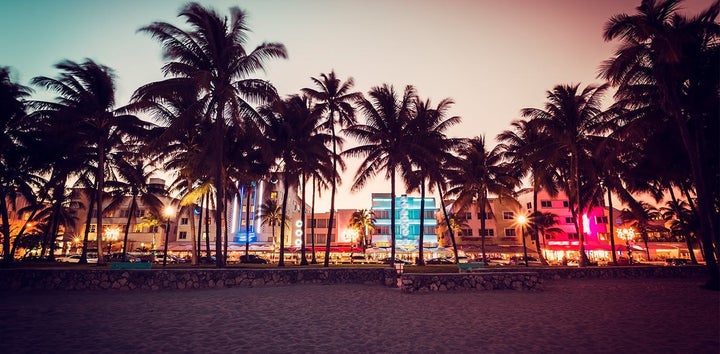 MIAMI, FLORIDA
Come January, the humidity you might associate with the Sunshine State is at its lowest point, which makes it the best time of the year to visit Miami. Yep, you can actually step away from the air conditioner and into the streets. Think: Walking around the Wynwood arts district, enjoying al fresco dinners or finding your way to a secret beach without sweating a bead. Heck, you might even need a light jacket at night. And for anyone with a sweet tooth, this next fact might be enough for you to book your ticket stat: The Museum of Ice Cream will be open through most of January.