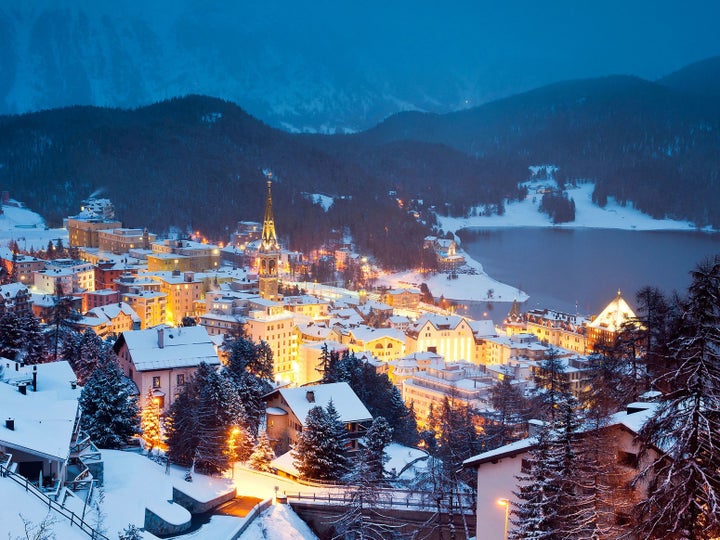 When it comes to the best ski resorts in Europe, Condé Nast Traveler readers are eclectic, picky snow bunnies: They rated these their 20 favorite spots for ski and après-ski—a mix of double-kissing, high-profile winter hangouts, and remote, high-altitude destinations made for the serious skier—in the 2016 Readers' Choice Awards. Before you plan your next snowy adventure, take a tip from this guide to the top resorts across the continent.
1. St. Moritz, Switzerland
What's cool: The oldest winter holiday resort in the world is as elegant and exclusive as it gets. The sparkling sun shines on average 322 days a year, pairing with the dry air for what's known as a "champagne climate." But it's the world-class hotels and restaurants, chic shopping, and plethora of leisure and sport goings-on for which this renowned destination gets its deservedly elite reputation.
Where to bunk: A stay at the legendary Badrutt's Palace Hotel, with its second-to-none service, ambiance, and amenities indulging A-listers since 1896, is a must.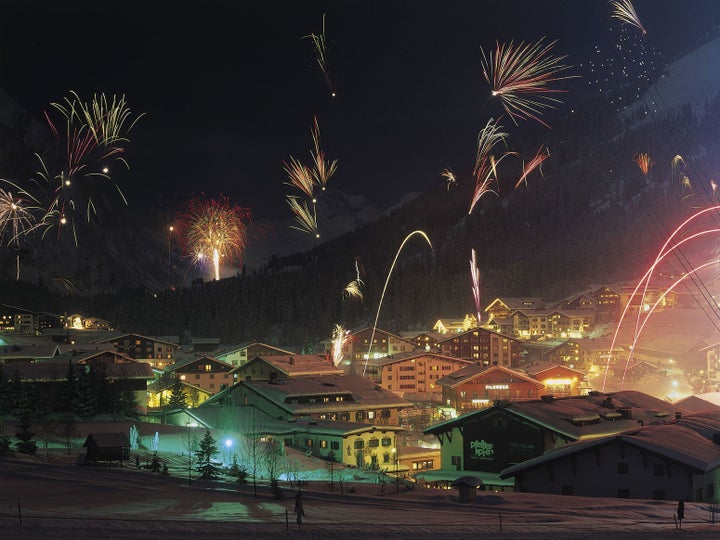 2. Lech Zürs am Alberg, Austria
What's cool: The revitalized riverside farming village of Lech, and nearby Zürs, are the most fashionable resorts in all of Austria—and Lech's recent expansion included a new gondola link to Warth, the snowiest slopes in the Alps, enhancing piste and off-piste skiing by 50 percent.
Where to bunk: You have your pick of luxury five-star hotels in both villages; the intimate atmosphere of the Hotel Alrberg Lech, which has an inviting spa and gorgeous, warmly-appointed lodgings, is an unassailable choice.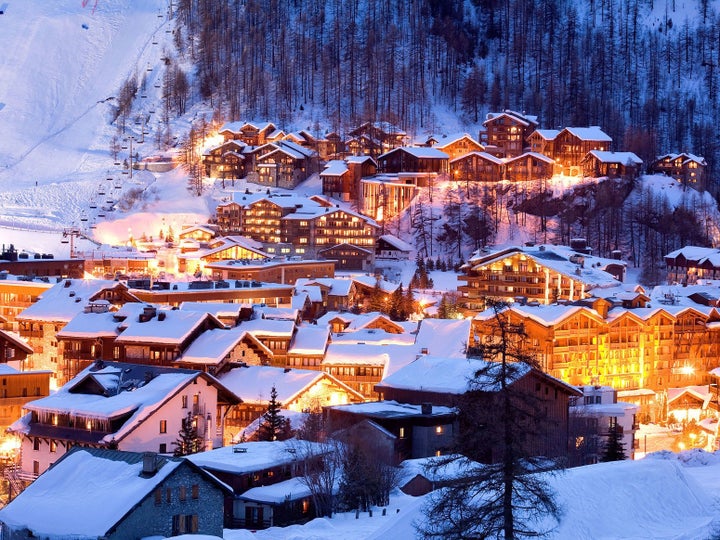 What's cool: Though some bemoan this mega resort for being crowded, pricey, and even a bit gauche, Val d'Isère remains an experienced skiier's paradise. The area is home to exciting, high-quality, snow-sure slopes that are easily linked and plenty varied. An excellent dining scene and hard-partying nightlife makes a stay here a true holiday in every sense of the word.
Where to bunk: First-timers should stick to the central resort area, close to the action. We like the chic atmosphere at Le Savioe or the more family-oriented Hôtel Le Brussel's, which has a pool, spa, and sun terrace beside the nursery slopes.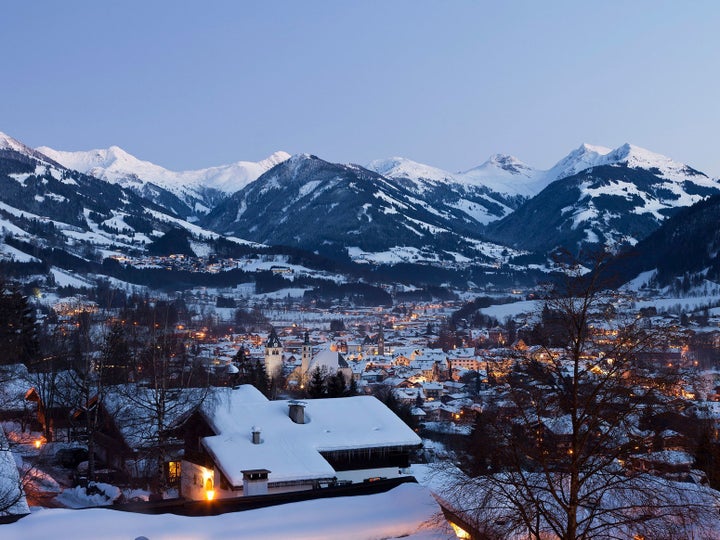 What's cool: Just two hours from Munich, Austria's most popular holiday resort has it all: posh hotels; a lively après-ski scene scattered among its quaint, cobblestone streets; and unsurpassed skiing that includes eight renowned ski schools and some of the most demanding courses on the World Cup circuit.
Where to bunk: Stay at Hotel Schloss Lebenberg, a Medieval hillside castle overlooking the sparkling village that earns high marks for its top-notch service, superb dining room, and ornate, Gothic-style décor.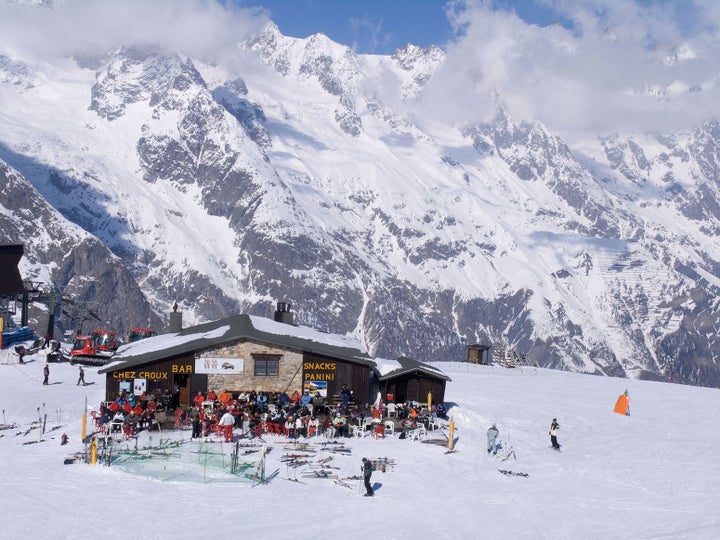 What's cool: Elite skiers and fashionable travelers alike congregate at Courmayeur, a charming yet upmarket resort town set beneath colossal Mont Blanc, Western Europe's highest mountain—and whose slopes are a convenient, dramatic cable-car ride away from those in France's Chamonix.
Where to bunk: Options abound. Take your pick between the luxury hotels and chalets, intimate bed and breakfasts, or spacious apartment rentals in Courmayeur or the neighboring hamlets of Dolonne and Entreves. The Grand Hotel Royal e Golf has been the undisputed grande dame of the region for more than 200 years.
More from Condé Nast Traveler:

Popular in the Community