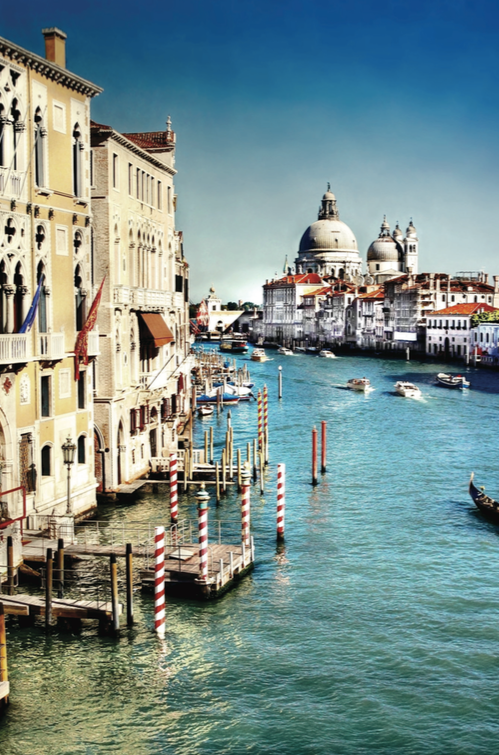 The minute you set foot in Venice, you'll be pestered by people offering you "authentic souvenirs" to take home. Keep walking. Give yourself time to choose typical items made by Venetians and available only in Venice. Here are five souvenirs worth taking home: a straw hat, a pair of eyeglasses or sunglasses, a balsawood ship model, a ground blown-glass vase, a necklace in murrino glass.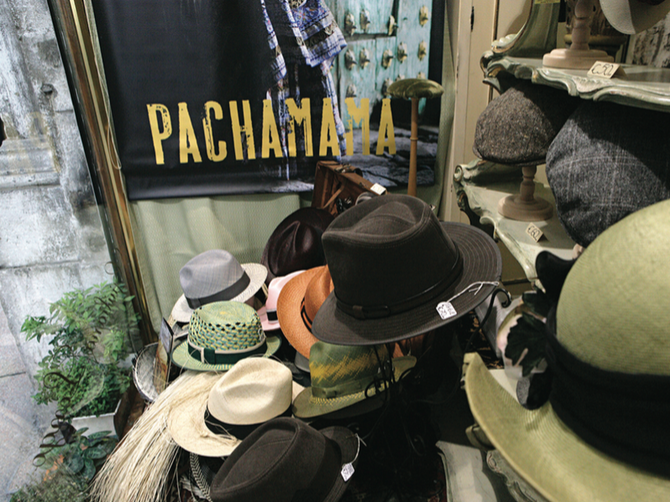 MODISTERIA LONGO
Giuliana, the owner, can be credited with a number of things, such as reviving the traditional gondolier's winter hat (in black wool and with pompoms) and making the best straw hat.
At the workshop of her centrally located shop, she makes women's hats—also to measure—in straw, fabric and felt (you can have them customized), the original zoggia worn by the doges, and three-cornered hats with prints for costume parties. If you're lucky enough to own a vintage plane or car, you'll love her ideas for the fashions of yore: Lindberg's jacket, Fangio's pants, and aviator jackets from the Fifties with headsets and goggles. Lastly, there's the best national selection of excellent panama hats, a favorite among the jet set. Giuliana personally follows their production in Ecuador. San Marco 4813
Calle del Lovo
+39 041 5226454 (9:30am - 7:30 pm) closed Sunday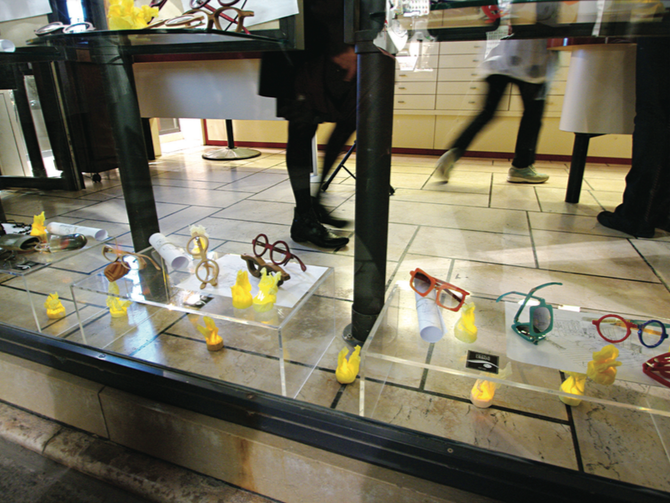 OTTICA URBANI
If you want a truly unique pair of glasses, head to Lorenzo and Barbara Fosca, close to St. Mark's Square. The siblings, who inherited the family business, are experts for frames made of plastic resin, water-buffalo horn, wood, steel, and cellulose acetate (in this case, the type of workmanship makes it possible to insert various materials such as fabric and Venetian murine), made to their designs in the town of Cadore. They are famous for the classic Le Corbusier model (for nearsighted but ever- hopeful architecture students), but their shop window shows all types: optical, folding and even gondola-shaped.
San Marco 1280
Frezzeria, +39 041 5224140 9:30am - 12:30pm and 3.30 - 7:30pm, closed Sunday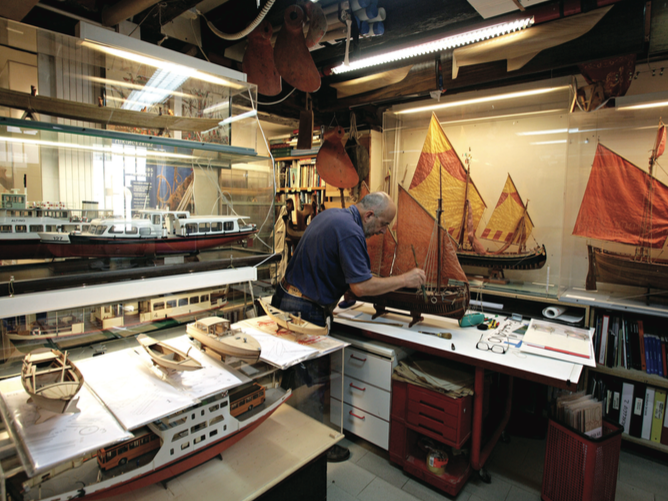 MODELLISMO GILBERTO PENZO
If the shop door is closed, walk a few steps past it: on the left you'll find Gilberto Penzo in his studio designing some sort of boat. If you have always been fascinated by models of ships and sailing vessels, or even small rowboats built with the same meticulous approach, this will be a little paradise for you. Enveloped in the wonderful scent of wood and glue, you'll find everything you need and a little more: ship models, construction plans, assembly kits, surveys of historic constructions, rowlocks and votive offerings for sailors.
San Polo 2681
Calle seconda dei Saoneri
tel. +39 041 719372
9:30am - 12:30pm and 2–6pm Closed Sunday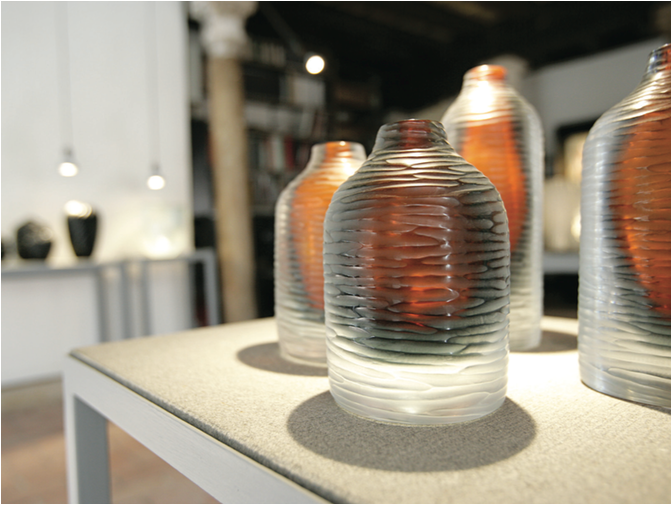 VASI MICHELUZZI
For his murrina vases Massimo Micheluzzi favors red, black and blue, which become intensely saturated through grinding. His designs are graphics that verge on the organic in some cases, and the surfaces resemble enlargements of marine forms.
Dorsoduro 1071 Ponte de le Maravegie
tel. +39 041 5282190 10:30am - 12:45pm and 3–6:30pm
Closed Sunday and Monday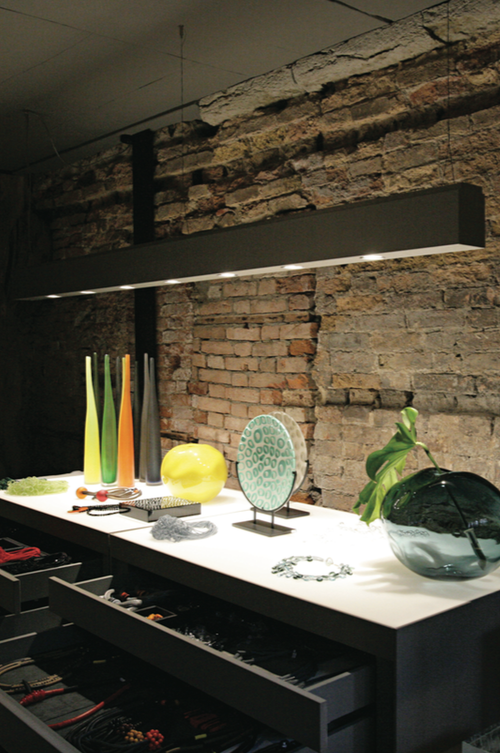 BIJOUX SENT
Marina and Susanna Sent, who grew up in Murano (where their Vasi Micheluzzi. company is located), are respected—and widely copied—designers of necklaces and knickknacks. They create veritable sculptures (they have held numerous exhibitions, from London to Stockholm and around the world), made with handcrafting techniques ranging from murrino glass to filigree. In addition to necklaces, you'll also find plates in fused glass and glass-fiber lamps. All the items are contemporary and utterly memorable.
San Polo 70, Sotoportego dei Oresi tel. +39 041 5210016