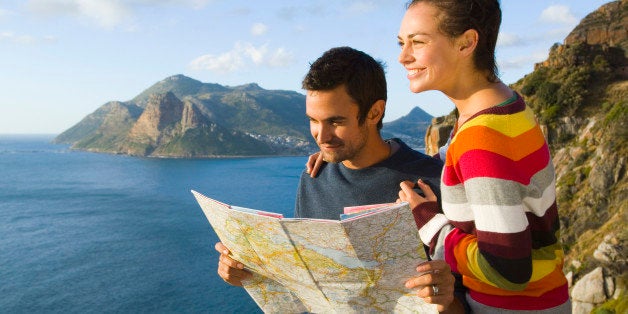 There are bunches of articles out there about travel hacking with a variety of focuses from saving money to saving space when you pack. While they are all incredibly helpful, I'm not looking to recreate the wheel. I will be the first to admit that, the older I get, the more concerned I become with comfort and convenience over saving a few bucks, particularly when it comes to air travel. So instead, I've decided to compile some of my favorite tips that will help even the most seasoned traveler avoid the inevitable hassles of frequent flying.
1. Sign up for TSA PreCheck or Global Entry
Before you do anything else, do this. How would you like to know that you would never again have to remove your shoes in the check-in line? That you don't have to purchase a First Class ticket to hop into a special express lane to get through security? To me, that's priceless! For $85 to $100 (covers a period of five years), as long as you are not a convicted criminal, you can have that peace of mind.
These programs are essentially pre-approvals from the US Customs and Border Protection that designate you as a low-risk traveler. TSA PreCheck ($85) makes US domestic travel less cringe-worthy by allowing you to keep your shoes, belts, etc. on and cut security lines, while Global Entry ($100) gets you the same privileges in addition to making returning from an international trip easier by eradicating paperwork and lengthy processing lines.
The requirement on your end? Some light paperwork and a quick in-person interview, probably at your closest international airport. What are you waiting for?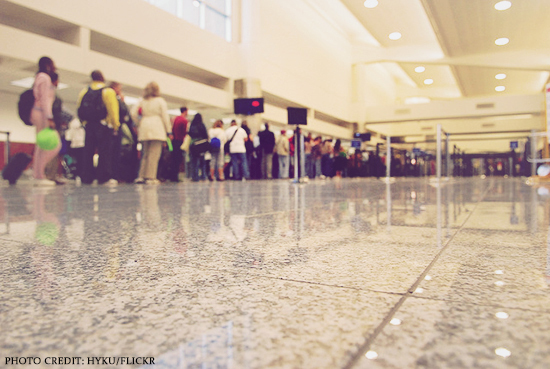 2. Have full control over staying connected -- for less money
As smart phones and tablets become more and more important in our day to day lives, finding a way to use them when you are traveling abroad also becomes more important. In-flight internet fees, international roaming charges, and hotel WiFi costs can be exorbitant, but there are several new and innovative options to avoid them altogether. This is especially important if you work from the road like I do. If you travel frequently, it may be worth investing in your own wireless hotspot.
You can buy one from Skyroam (formerly 3Gmate+). You simply turn it on, activate service, connect your mobile devices to your Skyroam network, and pay-as-you-go for each 24 hour day pass of unlimited data. The first 5 days of WiFi are on the house, then you pay $10/day each time you activate a day pass, and you have access to unlimited data. I used this extensively last year on trips to France, Italy, and Canada. What makes it such a terrific option is that, on days when you have access to WiFi at your hotel or when you don't need it at all, you don't pay anything. You can manage it through an app on your phone, and when you need it, it's there.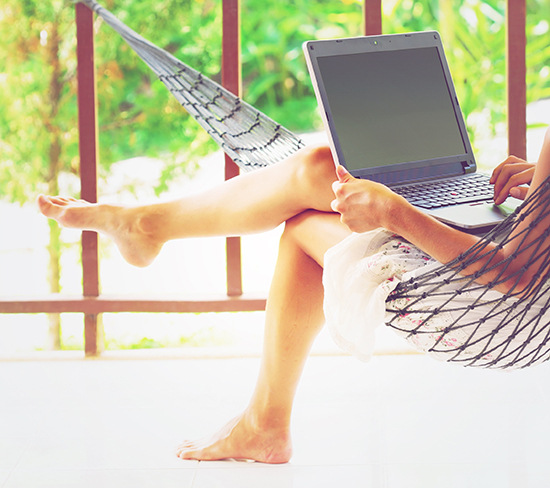 Another unintended benefit of buying your own hotspot is getting to change the name of your WiFi network purely for your own amusement. Bored in the airport? Got an hour to kill at a cafe? Have a little fun with it! My network is called "It Burns When IP."
The only minor drawback is that Skyroam's coverage area (at the time of writing) is around 65 countries, although they are adding new countries all the time. No fear, however, because there is another equally great alternative available with coverage in over 175 countries - it's called XCom Global. This is also a good choice if you don't travel frequently enough to purchase one, because with XCom Global, you actually rent the hotspot instead of buying it. I used XCom Global on a trip to Costa Rica last year, and they make the whole rental process seamless and very easy.
3. Make free when you're calls abroad
This is sort of an extension of #2, but it really needs to stand alone because FREE. INTERNATIONAL. PHONE. CALLS. All you need is WiFi to make free calls with Skype or Google Voice using its app or the Hangout app.
4. Score more room in your economy class seat without upgrading
Really. There are two ways I go about this. Did you know that there is a website out there with up-to-date seating charts for every flight? It provides you with customer reviews, photos, and inside info on whether seats in a particular row don't recline, whether a seat is too close to the bathroom, or whether there's any extra legroom to be had. It's called Seat Guru, and I always check it before booking a flight now.
It has taught me valuable little nuggets like the Boeing 767 aircraft has fewer middle seats than any other airplane in rotation. If you're ever trying to decide between flights, and hopping a Boeing 767 is an option? Grab that one!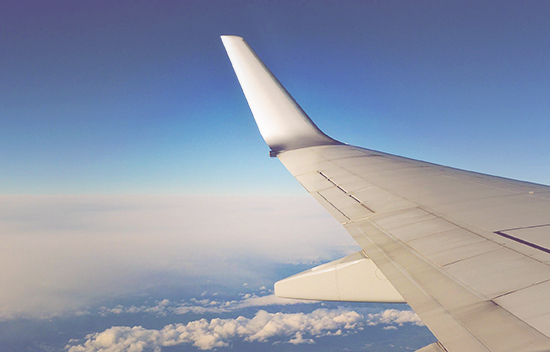 5. Premium Economy -- the best kept secret in air travel
The good news for me -- and you! -- is that I discovered premium economy. The bad news for me is that I discovered premium economy! Now there is no going back to economy class for me, especially on long haul flights. What is premium economy, you ask? It's a class of air travel where price, comfort, and amenities fall somewhere between economy and business class. While you don't get a lay-flat seat or your own private pod, you do get: more leg room, a wider seat; a bathroom close at hand shared by fewer people; less competition for overhead bin space; and all of the privileges afforded to first class passengers when boarding. Jackpot!
I mentioned earlier in the post that I am all about comfort and convenience these days? Premium economy is well worth the difference in price to me. Last year, I went back and forth to Europe a couple of times, and on each flight, the price gap between economy and premium economy was under $600. The only caution I will offer here is to do your research! Not all premium economy is created equal, and as in any air travel, different airlines offer different levels of quality. After careful thought, I chose Air France and was delighted with their service.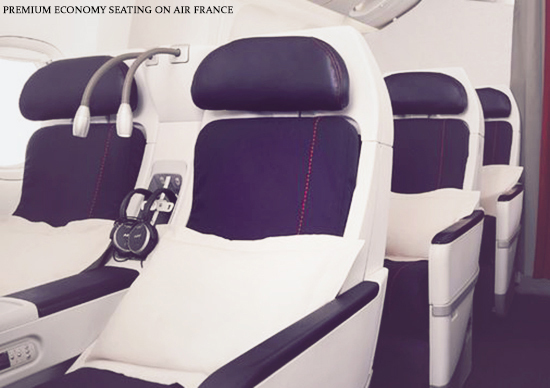 In addition to the perks mentioned previously, I received SkyPriority boarding, including priority check-in, security, boarding, and baggage handling. Yes, baggage handling. Your bag gets a special priority sticker, and is among the first bags to show up on the carousel when you arrive at your destination. I could have checked 2 bags at no charge, but only had a carry on. I boarded to find a bottle of water, a fleece blanket and a feather pillow at my seat. I was provided a small travel kit with personal care items like a tooth brush and toothpaste, there was an electrical outlet at each seat for charging electronics, and a special meal service inspired by business class that begins with a cocktail.
I didn't have to fight anyone for overhead bin space or a sliver of an arm rest. I had more than enough room to stretch my legs out when it came time to sleep, and my seat partner at the window was able to get in and out of his seat without climbing over my lap. Heavenly!
So, what do you think? Have you heard some of these before? What are your favorite travel tips? Let me know in the comments.
Don't want to miss a post? Sign up for my mailing list here.
***************************
Erika Lafrennie is the Founder of The Wanderlust Trunk, a gift box containing locally sourced, unique handmade goods from a new country each month. She would love to hear from you on Twitter or her blog.