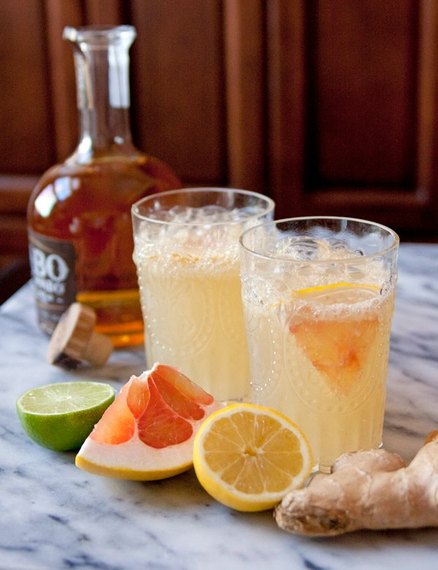 Monday, February 22nd, was National Margarita Day, so we thought we'd share our five favorite winter margarita recipes along with some fête-chic ways to serve them at your next fiesta. While stories abound about who actually invented the margarita, we're chalking it up to a salty Texas socialite named Margarita Sames who created it in 1948 at her Acapulco villa. Regardless of who kicked things off, with Americans consuming an average of 185,000 margaritas per hour (source: Brown Forman), we don't need a straw poll to tell us that it's one of the most ordered cocktails in the country. It may still be winter, but these five tantalizing takes on the sweet and sour classic are sure to get things muy caliente. And don't forget to add some spice to how you serve your margaritas -- they look as chic in a Champagne coupe or tumbler as they do in a traditional margarita glass.
Winter Pomelo Ginger Margarita (photograph above)
Ingredients:
Juice of 1 to 2 pomelos
Juice of 1 lemon
Juice of 1 lime
2 ounces tequila anejo
1 tablespoon honey
1-inch piece fresh ginger, peeled and minced
1 (12-ounce) lemon-lime soda, chilled
Grapefruit wedge, for garnish

Blackberry Mint Margarita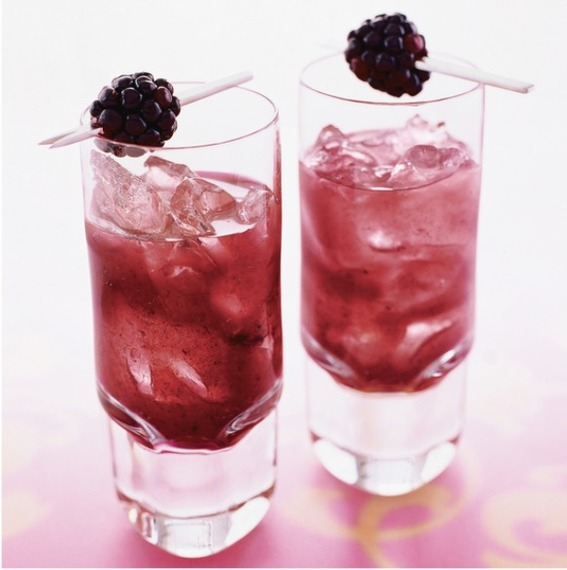 Ingredients:
8 blackberries, 2 skewered on a pick
Ice
10 mint leaves
1 1/2 ounces reposado tequila
1 ounce fresh lime juice
1 ounce simple syrup
Directions: In a cocktail shaker, muddle 6 of the berries. Add ice, the mint, tequila, lime juice and simple syrup. Shake well. Let the beauty of this recipe shine through by serving them in these schooner beer glasses. Top with the skewered berries. Recipe source: Food & Wine

Horseradish Pomegranate Margarita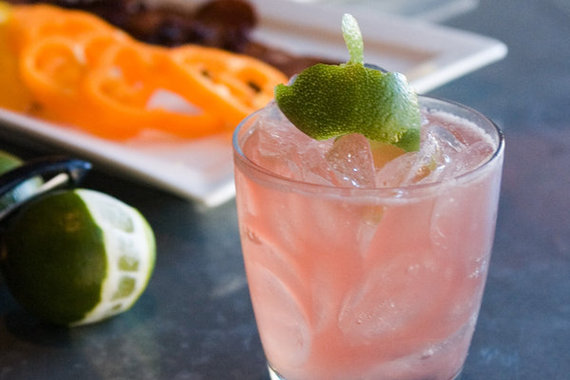 Ingredients:
⅓ cup fresh horseradish, peeled and chopped
1 cup silver (blanco) tequila
½ ounce Cointreau
¾ ounce fresh lime juice
½ ounce pomegranate juice
¼ ounce simple syrup
Directions: In a bowl, mix horseradish with tequila and let mixture sit for 24 hours. Strain through cheesecloth. Pour 1 1/2 ounces horseradish-infused tequila and all other ingredients into a cocktail shaker. (You will have some leftover tequila mixture.) Fill shaker with ice and shake it vigorously for 6 seconds. Add ice cubes to a glass and pour drink over them. Celebrate Rose Quartz, one of Pantone's colors of the year, by serving this rosy mixture in these pretty pink tumblers. Recipe source: The New York Times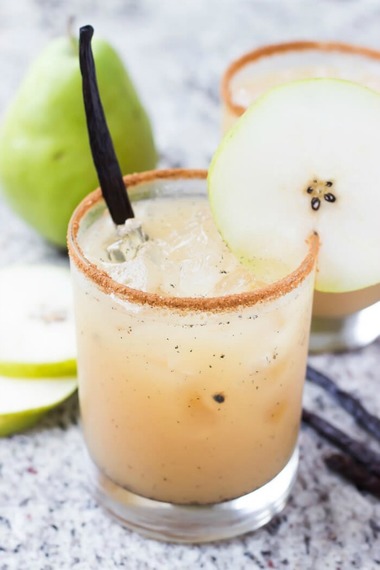 Ingredients:
4 ounces pear juice
2 ounces 100% agave silver tequila
1 ounce fresh lemon juice
Fresh vanilla bean seeds from a 3″ piece of vanilla bean
Drizzle of honey (about 1/4 - 1/2 teaspoon)
Pinch of cinnamon
Cinnamon sugar for rim (equal parts cinnamon and sugar or coconut sugar)
Directions: Run a slice of lemon along the rim of a glass and then rim it in the cinnamon sugar. Fill the glass with ice. Combine all ingredients except for the cinnamon sugar in a cocktail shaker and shake until combined. Pour over ice and garnish with a slice of fresh pear or vanilla bean. Show off the pretty and delicious cinnamon sugar rim by serving this brew in these traditional margarita glasses made of mouth-blown glass. Recipe source: WickedSpatula.com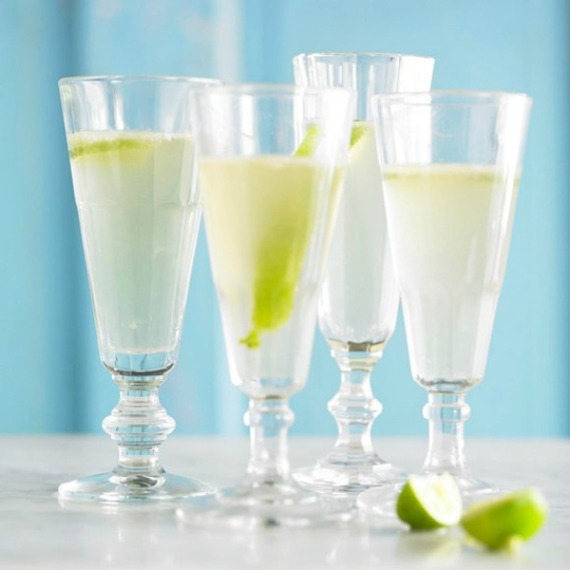 Ingredients:
1 cup blanco (white) tequila
2/3 cup lime juice
1/3 cup agave nectar
Sparkling wine or Champagne (about 1-1/2 cups)
Lime peel strips or very thin lime slices
Directions: In a cocktail shaker combine half of the tequila, lime juice and agave nectar with plenty of ice. Shake for 5 seconds and strain the mixture into three glasses. Repeat with remaining tequila, juice, and agave nectar. Top each serving with sparkling wine or Champagne. Add a lime peel strip. Add additional lime juice to taste. Makes 6 servings. Highlight the festive nature of this recipe by serving it in these vintage champagne coupes. Recipe source: Better Homes & Gardens
Here are a few more of our favorite ways to serve margaritas: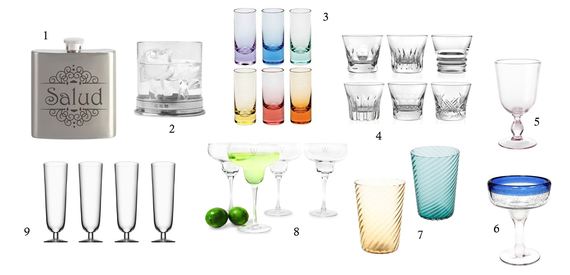 Happy Margarita Day. Salud! For more entertaining ideas, visit The Salonniere.
Popular in the Community