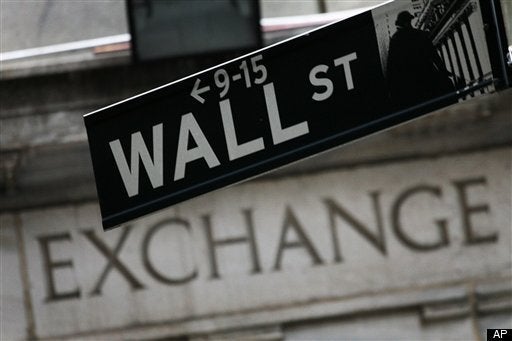 Wall Street has a long history of con artists and crooks who bend and break the rules to benefit themselves. This usually leaves regulators scrambling to close the loopholes and specify grey areas in their regulations in order to prevent copycat con men.
There are only a few things you can count on in the world: death, taxes and Wall Street scams. Here are five of the biggest Wall Street scams of all time.
1. Sam Israel -- Bayou Hedge Fund Group
Total Scammed: $450 Million
Compared to some of the other names on this list, Sam Israel might seem like a lightweight, but if you were one of the people who invested your hard earned money in the Bayou Hedge Fund Group, nothing could be further from the truth.
Investors in this hedge fund were lied to about potential returns, saying the $300 million they invested in 1996 would grow to $7.1 billion in 10 years. After poor returns in 1998, investors were sent fake accounting reports so they really thought their money was performing well. In total, $450 million dollars was stolen from investors.
When Israel was finally caught, he attempted to fake suicide to avoid prison and appeared on America's Most Wanted. He was convicted of fraud, sentenced to 22 years in prison and fined $200 million.
2. Joseph Nacchio -- Qwest Communications International
Total Scammed: $3 Billion
In 2007, the SEC successfully sued Qwest Communications International's former CEO Joseph Nacchio for masterminding a $3 billion financial fraud scheme, and for benefiting from inflated stock prices and insider trading.
While CEO, Nacchio continually told Wall Street that aggressive revenue targets would be reached even as the company was tanking. He earned $52 million selling stock with the knowledge that it was headed for disaster. Nacchio was convicted of 19 counts of insider trading and ordered to pay $19 million in fines as well as return the $52 million in illegal stock trading.
3. Bernard Ebbers -- WorldCom
Total Scammed: $100 Billion
Unfortunately, it was investors who were the hardest hit when WorldCom stock, once worth $64 per share, plunged to around $1. The nearly one million people who owned stocks and bonds in WorldCom lost around $100 billion during its collapse.
Until the Madoff scheme, WorldCom was the biggest accounting scandal in United States history. Ebbers was convicted of fraud and conspiracy because of the false accounting practices and is serving a 25-year prison sentence.
4. Kenneth Lay and Jeffery Skilling -- Enron
Total Scammed: $74 Billion
Once the seventh-largest company in America and worth $68 billion, Enron came to a disastrous end in 2001 when the company filed for Chapter 11 bankruptcy. Kenneth Lay and Jeffery Skilling were at the helm of the energy trading company when it filed.
Lay, the founder of Enron, duped investors out of $74 billion dollars when he exaggerated the health of his company. Investors were left to deal with the consequences as Enron stock, which was previously worth $90 per share, plunged to less than $1 within one year.
In 2006, Lay was indicted of 11 counts of securities fraud and related charges. He died while awaiting his court sentence on vacation in Colorado. Skilling was fined $45 million and is serving a 24-year prison sentence.
5. Bernard Madoff -- Bernard L. Madoff Investment Securities LLC
Total Scammed: $18 Billion
$18 billion is a staggering amount of money, but that's how much total money Madoff's investors lost investing in this Ponzi scheme, now considered the biggest investment scam in history. How did it work? Madoff took money from individual investors and non-profit organizations but never invested the money.
Instead, he took money from new clients to pay his more established clients who wanted their money, thereby fooling them into thinking that he was getting an unparalleled return on their investment.
Meanwhile, he sent erroneous balance statements to every investor so that it appeared that their money was doing well and, in fact, multiplying in value. Over the duration of the scheme, $36 billion was invested, $18 billion was returned to investors and $18 billion is missing.
Individuals and institutions who invested were devastated. Some organizations were forced to close, while other individuals lost their entire retirement. Madoff is currently serving a 150-year sentence in the Federal Correctional Institution Butner Medium near Butner, North Carolina.
The Investing Answer: Investors hungry for market prowess and success look for quick ways to bolster their portfolio and earnings. The problem is, many high-return opportunities are actually investment scams.
Millions of smart and wealthy investors have fallen victim to these investment scams. It's a club you don't want to join. Be careful with your money, be thorough choosing any wealth management advisors and be weary of investing opportunities that seem too good to be true.
Popular in the Community