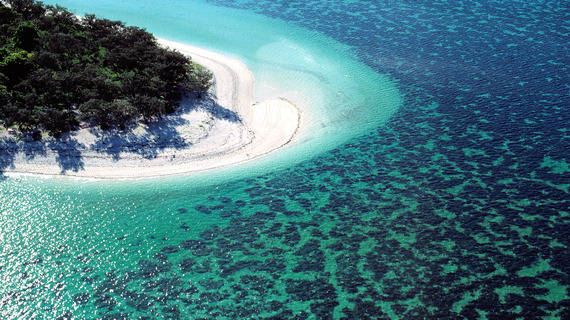 Thanks to the drop in the Australian dollar and the beginning of summer in the southern hemisphere, now is the time to plan travel to the exotic islands around Australia. Here are a few of our favorites.
1. Heron Island, Queensland
Palm trees and sand beach host a single luxury resort and research station on Heron Island, at the southern end of the Great Barrier Reef. While tourists head north to the developed vacation playground of the Whitsunday Islands, locals seeking a more rarified experience book a stay on Heron. From October to March, hundreds of Green and Loggerhead turtles return to breed here and the resort teaches its guests how to responsibly turtle-watch.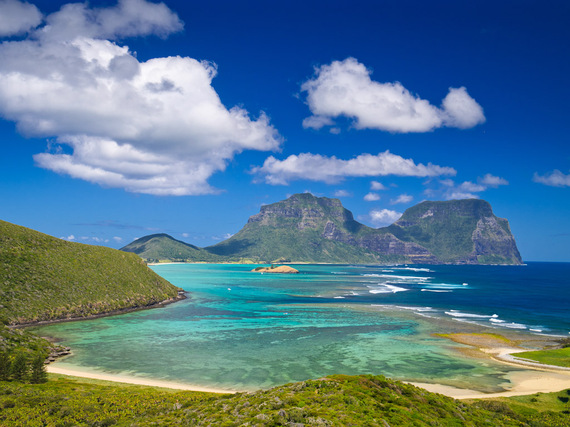 2. Lord Howe Island, New South Wales
This tiny but tropical island far out from the coast of New South Wales only allows 400 tourists at any one time. The airstrip and tiny passenger terminal bring in travelers eager to experience the world's southernmost barrier coral reef, diverse and rare flora and fauna, and the scenery punctuated by the imposing Mount Gower. The entire island is an UNESCO World Heritage site, with 70 percent of the land protected park preserve and the surrounding waters a marine preserve.
3. Lady Elliot Island, Queensland

Located on the southernmost coral cay of the Great Barrier Reef, Lady Elliot Island's 110 acres are home to one small eco-resort and a wealth of natural treasures. Aside from some of the best reefs for snorkeling and diving (not to mention spectacular water clarity), the island's surrounding waters are a habitat for sea turtles, breeding grounds for humpback whales, and the island itself has the highest seabird diversity of any island within the Great Barrier Reef.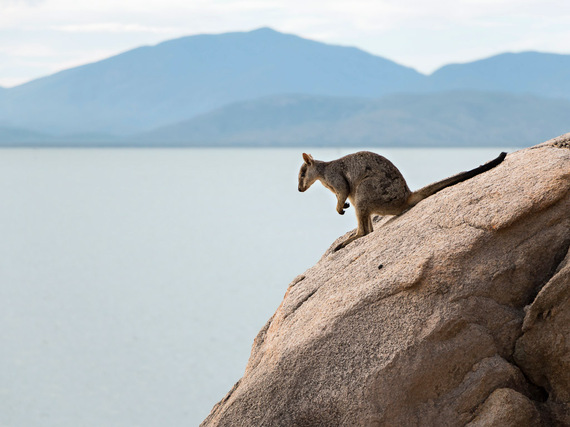 4. Magnetic Island, Queensland
Just off the coast of Townsville, Queensland and yet seemingly a world way on the Great Barrier Reef, Magnetic Island has a reputation as an island that enjoys nature during the day, and parties through the night. Some 800 koalas call the island home, neighbors to rock wallaby and over 180 species of birds. Divers flock to Magnetic Island for the wreck of the SS Yongala,a passenger ship that sank in 1911 in only 100 feet of water.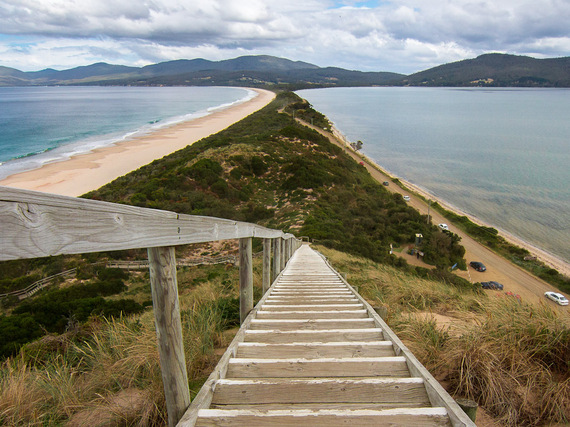 5. Bruny Island, Tasmania
Bruny Island, off Tasmania's southeastern coast, is actually a pairing of two islands--North and South Bruny--joined by the narrow isthmus named "The Neck." Although "The Neck" is the top tourist site, Bruny Island also delights with a massive national park, a historic lighthouse, a vineyard, an oyster farm, and coastline cruises focusing on the diverse and abundant ecology of the region.
More from Condé Nast Traveler: