Whether they have over-the-top American charm (we're looking at you, Woodstock, Vermont) or proximity to some of the loveliest landscapes on earth (hello, Big Sur), these towns are worth a stopover. And, since they are all on the smaller side--all are home to fewer than 130,000 people, and most far less--you can experience their culture and beauty like a local.
For a dose of absurdly quaint New England charm, it's tough to do better than this town in the Green Mountains. Complete with a perfect village green with a white steepled church, this is just the destination for antique shoppers and B&B fans--some lodging even dates back to the 1750s. Almost all of the town's buildings are on the National Register of Historic Places; be sure to drop in at the 1886-era general store F.H. Gillingham & Sons for some souvenir maple candy.
2. St. Augustine, Florida

You'll quickly forget the Florida you think you know when you enter this Spanish-founded seaside city that dates back to 1565. In fact, St. Augustine is the oldest permanent European settlement in the continental U.S., home to some of the country's first Spanish colonial architecture and many historic buildings constructed in the centuries since. St. Augustine also played a pivotal role in the Civil Rights Movement of the 1960s, and there is a Freedom Trail where you can walk in the footsteps of Rev. Martin Luther King, Jr. Don't miss the Castillo de San Marcos, a 17th-century fortress complete with drawbridges and daily cannon fire.
3. Annapolis, Maryland

This charming town, with brick-lined streets and structures that date back centuries, was founded in the mid-1600s. Set on the Chesapeake Bay, Annapolis went on to become a pivotal port for Civil War munitions, then was a fishing city (though, nowadays most of the trawlers have now been replaced by pleasure boats). It's now home to the U.S. Naval Academy, and visitors are able to take tours of the vast, Beaux Arts campus, after which a visit to O'Learys Seafood Restaurant for crab cakes is essential.
4. Big Sur, California

Set atop windswept cliffs hugging the Santa Lucia Mountains to the east, and the Pacific Ocean to the west, Big Sur is breathtakingly beautiful. Though the town is sparsely populated, it boasts two top hotels: the five-star Post Ranch Inn and the four-star Ventana Big Sur. Fans of counterculture literature will also enjoy the fact that Jack Kerouac, Hunter S. Thompson, and Henry Miller all have ties to Big Sur--and the latter left behind a museum filled with Beat-era books, art, and memorabilia. If your time is short, at the very least take a drive through the town on Route 1.
5. Camden, Maine

This classic New England seaside town is so picture-perfect that it was the primary filming location for the 1957 movie about a seemingly idyllic town, Peyton Place. The motto of Camden has long been "Where the mountains meet the sea." (Indeed, Mount Battie and Bald Mountain rise up above the harbor and the village, and a hike to the top of the former will reward you with a stellar view.) Though most of the village's commerce is aimed squarely at tourists, there are some gems; boutique hotel Whitehall is a white-clapboard beauty, and its restaurant, Pig + Poet, manned by chef Sam Talbot (a Montauk Surf Lodge alum), sources fresh ingredients from nearby farms.

See the complete list of The Most Beautiful Towns in America on CNTraveler.com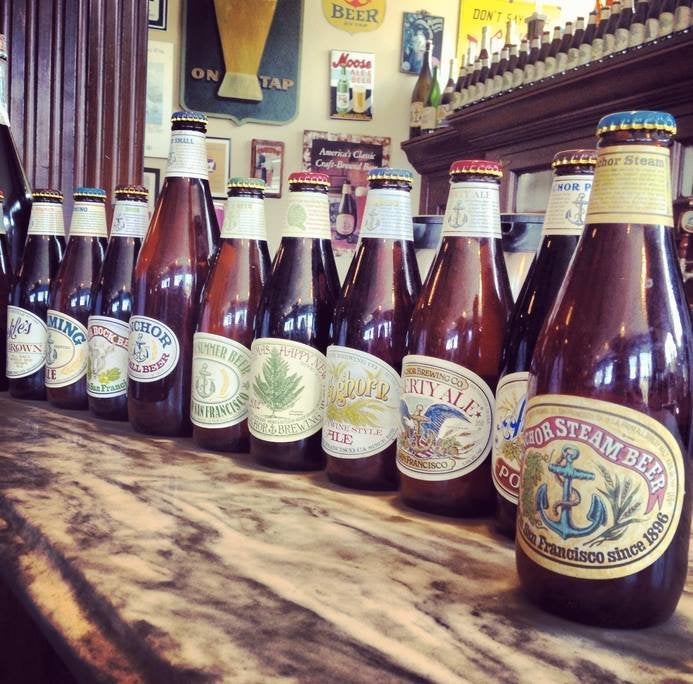 San Francisco Bucket List