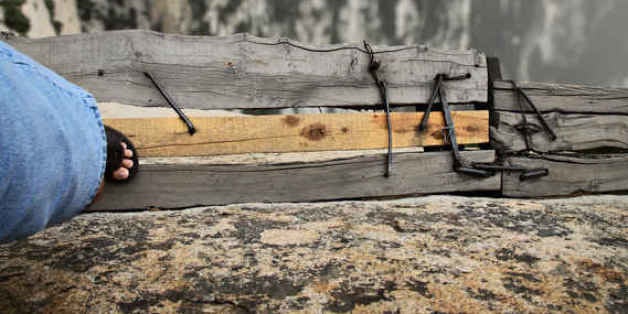 When it comes to cutting loose on vacation, there are two kinds of crazy: there's "Whoa, we raged waaaay too hard last night and now have sweet Ace of Base tattoos", and then there's the, "Yea, I can totally dive off that cliff, why wouldn't I want to swim with sharks" kinda nuts. Some lead to regret, others just lead to the hospital. Or at least to a new pair of underwear.
These are 11 of the latter. Crazy outdoor activities that, while they may not kill you -- okay, some of them actually could kill you -- will definitely seem like it at the time.
Drive the Guoliang Tunnel Road
Taihang Mountains, China
All you need to know about one of the world's steepest roads is its nickname: "The road that tolerates no mistakes." Its narrow "tunnel of death" was chiseled into the mountain in the 1970s by 13 local villagers, who shrewdly opted for the path of least resistance and thus cut a trail with a lot of twists and unexpected turns.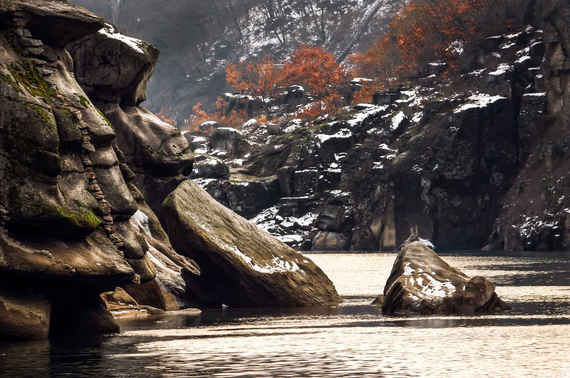 Credit: Flickr/Scott Rotzoll
Whitewater rafting in the DMZ
Cheorwon, South Korea
Who cares what class the rapids are on the Hantangang River (they top out around a moderately challenging Class III, btw), the real danger here is that you're paddling a stone's throw from the North Korean border.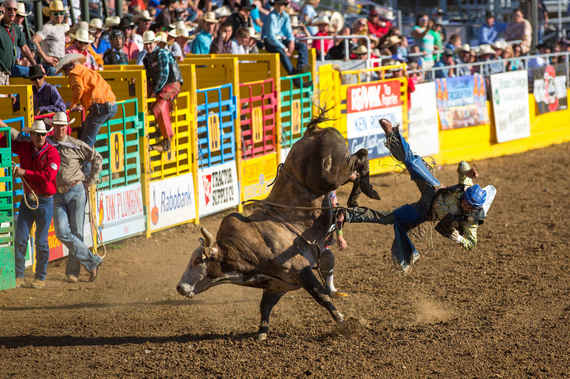 Credit: Flickr/Brian B. Sorensen
Ride a bull at Lyle Sankey's Rodeo School
Branson, MO
While their disclaimer states that they'll match the livestock with the student's age/ability, it also notes: "We are not dealing with trained animals and cannot make you an athlete or change your physical condition or your mental state in only a three- or four-day training session." That said, these dudes will let anybody mount a live bull.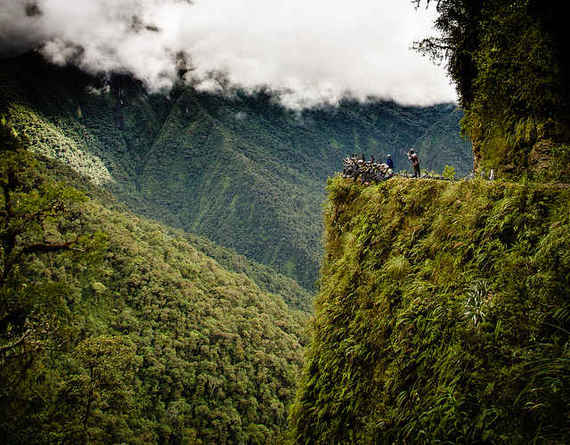 Credit: Flickr/Mikel
Bike down Death Road
La Paz, Bolivia
North Yungas Road, also known as "Death Road," is a 35-mile stretch between La Paz and Coroico, Bolivia, that's weirdly popular with tourists, despite the fact that 200 to 300 of them die annually biking/driving down its hairpin turns.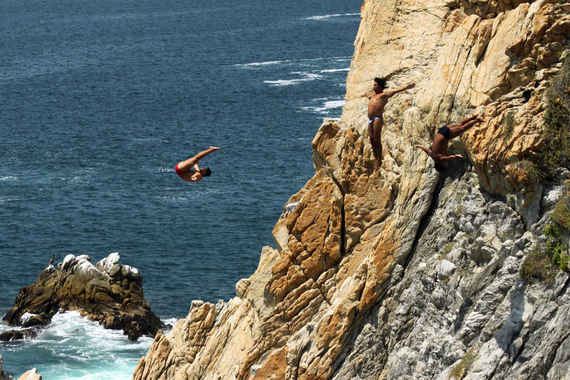 Credit: Flickr/Prayitno
Cliff dive at La Quebrada
Acapulco, Mexico
Did you know that cliff diving is also known as "tombstoning"? Well, it is. And it also should be left to professionals, like La Quebrada Clavadistas: a group of expert divers who've been throwing themselves off Acapulco's 148 foot cliffs since 1934. Talk about perfect timing: the depth of the water below swells between a deadly six feet and a comfortably safe 16ft in less than five seconds, and the divers have to nail it.