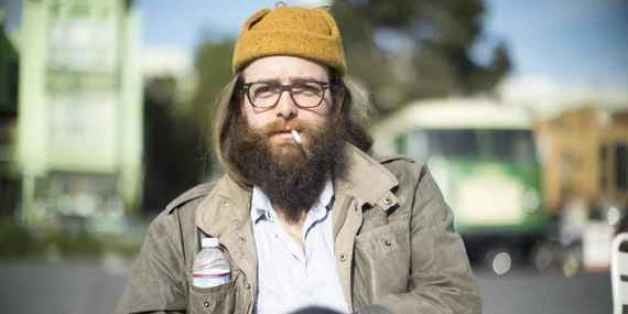 While we'd all love to think America has cornered the market on pretentious affectations and aloof behavior, the sad truth is that hipsters are by no means a domestic anomaly -- quite the opposite, in fact. From Singapore to Stockholm, whole neighborhoods have been overrun with raw denim, ironic sunglasses, and a deep appreciation of the superiority of vinyl records. Here are 5 of the biggest hipster colonies in the world.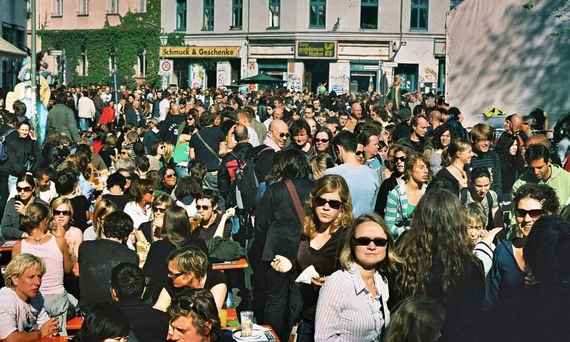 Credit: Flickr User Alexandre Baron
10. Kreuzberg - Berlin, Germany
This section of Berlin's deeply entrenched in punk rock history (Iggy Pop lived here!), a pedigree it retains to this day; the nightlife's legit, and hipsters looking to feel dangerous can still hit up the legendary SO36 punk club for live music. There's even a beach bar with a large, floating swimming pool in the Spree river, because non-floating pools are way too mainstream.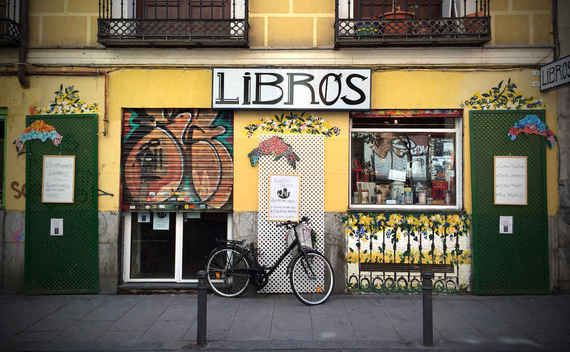 Credit: Flickr User Álvaro Ibáñez
9. Malasaña - Madrid, Spain
Heralded as the heart of the city's counterculture scene, Malasaña's a haven for fixie bikes, beards, and some of the deepest V's on the continent. Cafes and obscure book shops line the renovated streets, and the second-hand stores bustle with snappy dressers looking to up their vintage sock game.
Protip: Hipsters are called "modernos" in Spanish. Translated to English, it means "people who totally liked Edison bulbs before they were cool".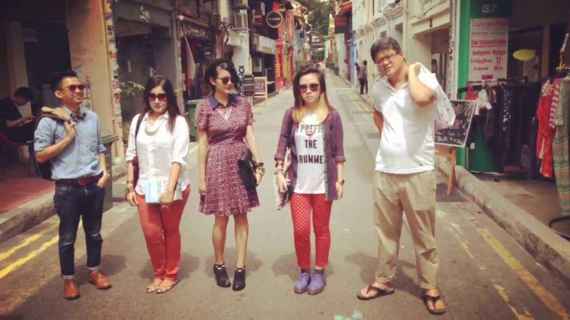 Credit: YouTube user inSing TV
8. Tiong Bahru - Singapore
Built in the '30s, Tiong Bahru used to be the part of town where rich businessmen stashed their mistresses. Nowadays, though, it's packed with foodie-approved eateries, overpriced coffee bars, and trendy shops selling horn-rimmed glasses and mustache wax. Sure, the locals would never admit that they're hipsters, but isn't that what all true hipsters do? That "I prefer the drummer" t-shirt is a dead giveaway.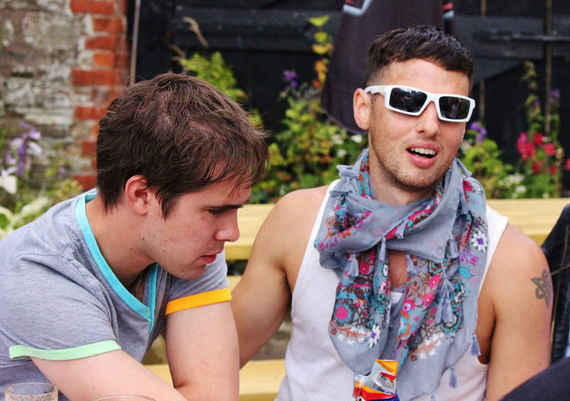 Credit: Flickr User louiscrusoe
7. Shoreditch - London, UK
Although other hoods like Dalston and Peckham might be considered "the new Shoreditch", the fact that anyone calls them "the new Shoreditch" tells you everything you need to know. Like all hipster hangouts, this place's working-class origins made it the perfect destination for the infinity scarf set. It's now home to such tech companies as Last.fm, Dopplr, and Songkick, although you'll still find much of the street art and grunginess that made this neighborhood appealing in the first place.
6. Södermalm -- Stockholm, Sweden
The Swedes love Brooklyn, so it should come as no surprise that Stockholm's hippest hood seeks to emulate the place. Between the bottles of Brooklyn Brewery and the fact that there's an area called SoFo, it's hard to deny the level of influence that NYC's had on Söder.
Yeah, that's right; nobody calls it Södermalm anymore, presumably because the name immediately calls to mind everyone's favorite IKEA bedroom series. Flat-pack furniture is so 2003.